R.E.A.C.H Philosophy of Education, Research Paper Example
This Research Paper was written by one of our professional writers.

You are free to use it as an inspiration or a source for your own work.
Lydia Sigourney once remarked, "In early childhood, you may lay the foundation of poverty or riches, industry of idleness, good or evil, by the habits to which you train your children. Teach them the right habits then, and their future life is safe (Gelman, 2003, p.128)." Early childhood education philosophy is just as crucial in bringing up a child as it is in preparing her to become a trustworthy person in the future (Matthews, 2000, P.77). The first step towards developing a tailor made curriculum for a young aspiring child is to understand its basic elements. The R.E.A.C.H educational philosophy is an indispensable tool in creating a learning environment for a child (Siegel, 2009, p.180).
An educator is one who is trained to impart knowledge on others (Matthews, 2000, p.103). In this context, I have been trained to teach the young and give them the right knowledge in the right environment, in the best way possible. As an educator, I heavily borrow on Maria Montessori teachings. As she rightly puts it, 'it is not enough for the teacher to love the child, She must first love and understand the universe. She must prepare herself, and truly work as it is.' Based on this quote, I have a prerogative to love what I do, and do it to my best, for I also want the best out of children.
Therefore, my roles as an educator are to assist students connect to the real world skills and knowledge they acquire while in the classroom. Nurturing them, right from the classroom is crucial to getting the best out of them. My duty is to provide them with the right weapons to face it, before they get to see the real world. My greatest satisfaction is seeing them loving and embracing the world.
My love for children has been the driving force in my life. Since my childhood, I have been emotionally attached to children. I always strive to make a difference in their lives. When I had my first boy in 2009, it only served me with more zeal to be purposeful with children. I built a daycare, and from then on, my love for being around children has been unparalleled. I realized I had an unfathomable love for children, one that has kept me on my toes at all times. Working with kids has not only made me better; it has given me the opportunity to get the best from them.
As a young educator, I make efforts to build a healthy environment for children to grow and learn. Today's world is a place where technology has taken over all aspects of living. This is a fact that I have embraced in order to implement the R.E.A.C.H principles of education philosophy fully. I have implemented a plan that incorporates whole-child methods of teaching. My philosophy of progressiveness includes creating a multicultural learning environment that values democracy, cultural, and social values. This philosophy in essence gives learners an opportunity, because of cognitive nature of children to develop as whole beings (Gelman, 2003, p.54). I believe that each child is unique and develops at his, or own rate. I work hard to providing cultural, linguistic, and developmental programs that enhance the children's learning process. If children are given the freedom to enjoy life, they experience encouraging and fulfilling experiences. I believe that a safe, healthy, comfortable, and culturally relevant environment is critical in a child's physical, social, cognitive, and creative emotional wellbeing.
As a person, who loves socializing and interacting with people, I have taken the initiative of imparting the same on my students. Seeing and observing learners interact and communicate, opened my eyes. By so doing, I realized children benefit from one another a lot. I believe in positive guidance techniques that value consistency in age limits that makes children function well in their own world. Children value interaction amongst themselves especially when they are age mates. Our programs are tailor made develop in children a sense of confidence, independence, social responsibility, and above all competence. As an educator, I have come to appreciate the importance of listening to young learners. Empathizing with them too brings a sense of belonging, a sense of being loved and cared. Patience with children is a trait that is noteworthy too. Developing patience with my students has not been easy, but it is the key to having a fabulous rapport with them.
Research is a scholarly or scientific investigation or inquiry of a phenomenon (Gelman, 2003, p.450). Appropriately, I have learnt to do extensive and intensive research on current educational topics is using professional organizations as the Middlesex Community College database, the National Association for the Education of Young Children, or the Department of Early Education and Care website. It is essential to use research information when teaching because it presents up to date information on critical issues. This allows for improvements based on greater information and study. Researching on children needs from magazines and journals has given me a sense of perspective. I get to understand individual needs of my students and the parent's expectations. Research also helps me understand that not all children come from the same backgrounds, have different abilities, and need to be handled in the most professional way.
Empathy is the ability of somebody to understand and be able share in the feeling of another person (Gelman, 2003, p.130). Children need emphatic responses all the times. It is through it that we enhance and build developmentally and culturally appropriate practices within us. Empathy encourages flexible interaction, equity and fosters intimate relationships with all stakeholders, including family, children, community, and the education sector. It is significant to be empathetic to children as it makes them feel loved and cared. It builds their self-esteem and makes the teacher student relationship stronger. The ability to understand my students has fostered a relationship I can only describe as prudent between my students and me.
Teachers are symbols that students observe and emulate at all times. As a teacher, I know I am a role model to my students. Honesty, respect, patience, love, humility, and professionalism is the key values needed by educators. They are there to keep us focused on what is needed in addressing the needs of children whilst helping us focused on our goals. The help check our overall behavior as adults and the responsibility to instill the same values in them. It is ironical to teach them these values when we do not abide by them.
My philosophy has helped in addressing the needs for the wide range of cultural variations in terms of language, culture, and lifestyle. Creating a multicultural environment that creates room for personal development and social responsibility is the stepping stone I have laid. Every weekend, I arrange for social events where the community is allowed to come and interact with my students. Accompanied by their parents, it brings people of all occupations with the sole goal of helping children appreciate the diversity of our backgrounds. During these events, games, entertainment sessions, talent shows, and discussions take place.
My philosophy of action is exceptionally beneficial in advocating for my students needs, and what the community at large needs. Advocacy can be said to be the act or process of arguing for something such as a cause, or policy. My philosophy has a broad area of dealing with the needs of my students. It involves getting my students a favorable environment for learning, with minimal noises and interruptions from the surrounding areas. It includes involving the community in the well-being of my students.
I advocate and encourage extracurricular activities for my students. Physical activity is necessary for all students. The set timetable for the completely academic year has clearly outlined the need to respect these activities. I also do take my students to compete with fellow students. I look out for special talents, and whenever a student is understood to posses talented in a certain discipline; he/she is encouraged and given all that is needed. Physical, emotional, and mental development of my students is a critical aspect of my philosophy.
I have creatively designed my classrooms to suit the needs of my students. The sitting arrangement is flexible and allows my students to sit. It is important to note that, the arrangement also allows them to stand, or simply lie on the ground (Gelman, 2003, P.120). This deters the students from developing stress and anxiety. I ask my students to design and draw pictures that are hanged in class. Pictures and journals are diversified to allow them understand the dynamics of multicultural nature of my school.
Collaboration can be said to be the coming together or collective support with the goal of achieving something (Siegel, 2009, p.170). I believe two are always better than one and success can only be achieved through combined effort. I have initiate programs to enable the school, parents and the community around to join hands with the aim to getting the best out of our students. My social responsibility philosophy underscores the need to take care of the community around. I have also sorted help with government agencies, the private sector, and non- governmental organization to offer and cater for my students with unique needs. Single parents and widows too are a priority case in my school. I have initiated a program that caters for the needs of the homeless and those from foster families. This way, I have managed to create a school that values love, respect for one another and care for all.
Teachers are in the forefront in fostering and developing a positive public image for my school. We have various sessions and events that involve inviting community doctors and nurses, officers from the fire departments, clerics and officials from police departments to come and offer distinctive talks and advice on various issues. This is a program that is fully supported and funded by parents and local organization and has enabled us build a strong rapport with the public.
I have formulated a quality health system in my school that focuses more on prevention rather than cure. This program focuses on implementing lifestyle practices that promote health. All this is focused wholesomely in the physical, emotional, and social nature well-being of my entire school fraternity. The healthy programs involve a balanced diet in the feeding program, physical activities, personal hygiene, clean environment, and safe physical structures (Siegel, 2009, P.273). Since teachers are role models, they ought to lead in practicing robust healthy measures.
We have a system that caters for children with chronic diseases and allergies so that they are not discriminated. We offer them counseling sessions as well as giving them all they need to feel cared. The health officials should hold specific meetings with students where they advise them on various health issues. Health is paramount to maintaining a healthy well being and creating an exceptional learning environment hence the need to observe it all the time.
Conclusion
Early childhood education is crucial for the future of children. It is the stepping-stone for them to be influential people in the future. A strong foundation laid means bright and responsible people are in the making. At this age, Maria Montessori once said, 'We cannot know the consequences of suppressing a child's spontaneity when he is just beginning to be active (Siegel, 2009, p.55).' We may even suffocate life itself. It is pertinent to note that, humanity revealed in its intellectual splendor during the sweet and tender age of childhood, warrant respect with regard to religious veneration. It is like the sun which appears at dawn, or a flower just beginning to bloom. Education cannot be effective unless it helps a child to open up himself to life.'
References
Gelman, S. (2003). The Essential Child: Origins of Essentialism in Everyday Thought, New York: Oxford University Press.
Matthews, G. B. (2000). Philosophy and the Young Child. Cambridge: Harvard University Press.
Siegel, H. (2009). The Oxford Handbook of the Philosophy of Education, Oxford: Oxford University Press.
Stuck with your Research Paper?
Get in touch with one of our experts for instant help!
Messenger
Live chat
Time is precious
don't waste it!
Get instant essay
writing help!
Plagiarism-free
guarantee
Privacy
guarantee
Secure
checkout
Money back
guarantee
Get a Free E-Book ($50 in value)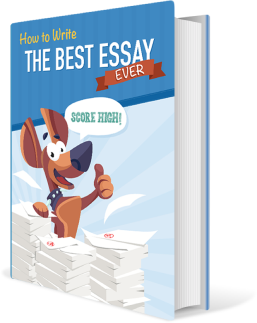 How To Write The Best Essay Ever!