Rap Is Not to Blame, Essay Example
Pages: 4
Words: 1233
Essay
This Essay was written by one of our professional writers.

You are free to use it as an inspiration or a source for your own work.
An Alternative Explanation for Negative Behavior in Society
It is apparent to many music lovers that the music that is popular today differs significantly from that of the past. Music is meant to reflect the struggle of a changing society and to help its listeners cope with the problems that they face on a daily basis. As a consequence, music offers a respite from these issues and allows people to reflect on not only their lives, but the events happening around them. Rap music, like other popular music styles, has evolved for this reason. It was created not just for entertainment, but also as commentary on society and a means by which people can begin to start having serious conversations about solutions to common problems. However, many people believe that rap music exists to promote violence. These individuals do not connect with rap music because they do not connect with objectives. Overall, it is important to demonstrate to these individuals that rap music is not the cause of the negative behavior of young people in society; instead, there are many other causes that contribute to these behaviors and rap should be seen as more of a solution to these issues than the problem. Rap music is not to blame for violence in society; instead, it expresses art, promotes self-confidence, and encourages free speech.
Rap music is used to help young people reflect on their struggles in a manner that is artful and promotes self-confidence. In "Eminem is Right", Mary Eberstadt argues against the conventional belief that modern music always contains violence, messages that support child abuse, inappropriate language, in addition to promotion of sexual abuse, misogyny, and even suicide. Interestingly, such themes were less common in music of the past when such messages were deemed inappropriate by the music industry. However, this demonstrates that music changes in a manner that is relevant to a new generation. Rap music appears crude to members of an older generation because bad language appears shrill and unacceptable. In modern society, a word revolution of sorts has taken place; people are less offended by these words and tend to use them more frequently to emphasize their passion. Thus, it could be argued that "rap music does not largely contribute to the negative behavior of young people in our society" (Eberstadt 19). Instead, it is an indication of our changing beliefs and values. Using negative language is a powerful way of sending messages, and rap has simply taken advantage of this. When people curse, others are more likely to listen. Thus, cursing in music also perpetuates self-confidence. Rap is essential to our generation because it allows us to be heard by our elders. Listeners no longer simply have an option to avoid the messages that the music contains and older generations are frustrated about our generation's need to be bold. As a consequence, rap does not promote negative behavior. Rather, misinterpretation of this art style leads others to believe that rap is meaningless, when in reality its bold messages are needed to transmit its purpose to the listener in an artful manner.
The supposed crudeness of rap is used to send an additional message to older generations: that we have a right to free speech and that we will exercise it when deemed necessary. In fact, many rap songs are written in direct opposition to the violence that is so commonplace in today's world. Music, as well as violence, are components of the human experience. The existence of violence is a problem that has perpetuated throughout time, even in the generations of our parents and grandparents. However, the discussion of violence in rap almost never promotes these actions. Instead, rap music is written to call this problem to the attention of society so work can be done to address it (Johnson et al. 1). By portraying violence in a negative manner, rap artists are able to utilize their expression of free speech to speak passionately against important human rights issues. By making abuse, war, and other violent topics appear especially cruel, these artists are able to better capture the attention of their audiences and make them focus on the real issues at hand. Thus, rap music does not create violence, it is a reflection of it. Instead of changing behaviors, it informs the masses about global violence and local violence that impacts the well-being of our nations youth. By expressing their right to free speech, rap artists are doing a favor to society.
Many people believe that rap encourages violence due to the themes that it discuses. Furthermore, older generations are worried about the degree of connection that young members of society have with this art form. However, it is important to consider that rap is an art style that is the manifestation of the problems faced by the youth. Thus, negative behaviors that young people exhibit are purely a consequence of society. Since rap is an embodiment of societal beliefs, it appears to personify these behaviors. It is important to consider, however, that this is a misconception of this art form. Rap states what is occurring in society; it is not a predictor of what will happen.
Overall, it is important to consider that rap should be classified as not a contributor of violence, but rather a creative expression of the established culture of violence in the United States of America (Richardson et al. 1975). While the younger generations are those that tend to connect with this art, it is also meant to send necessary messages to other individuals that experience similar struggles. Rap does not create what happens in society, but acts as a mirror of the problems that our cultures faces in the present. Furthermore, it is not just music for a small group of people, it is music that is meant to represent the generation.  not singling out the youth but the humanity in all walks of life. Rap, in this article, is just the mirror of what is happening in the society. While it is likely that some criminals feel connected to rap music, it is not simply because of their criminal behavior. It is because they feel that rap gives their lives value and that their negative behavior may be a result of disparities that are created against them in society. This establishment of self-confidence in these populations is by no means a negative trait. By allowing members of this generation to feel confident, they will be more ready to overturn the problems that have been presented to them. This art form helps us better understand our role in the context of the world in its problems and provide us with the power of free speech to advocate for meaningful resolutions. Rap music is powerful, and a tool that we can take advantage of to inform the public of the need for change in addition to providing them with a call to action in order to make this change possible.
Works Cited
Eberstadt, Mary. "Eminem is right: The primal scream of teenage music." Policy Review. 128 (2004): 19.
Johnson, Bruce, and Martin Cloonan. Dark side of the tune: Popular music and  violence. UK: Ashgate Publishing Ltd. 2013.
Richardson, Jeanita and Scott, Kim. "Rap music and its violent progeny" America's culture of violence in context." The Journal of Negro Education. 71.3 (2002): 175-192.
Time is precious
don't waste it!
Get instant essay
writing help!
Plagiarism-free
guarantee
Privacy
guarantee
Secure
checkout
Money back
guarantee
Get a Free E-Book ($50 in value)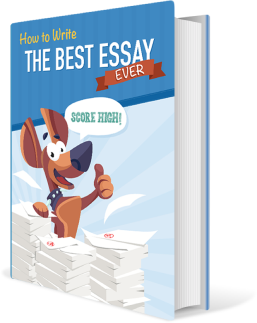 How To Write The Best Essay Ever!