Rationalism at the Intersection of Intuition and Reason, Essay Example
Pages: 4
Words: 1111
Essay
This Essay was written by one of our professional writers.

You are free to use it as an inspiration or a source for your own work.
Knowledge is acquired through realism. Whether realism is a matter of perception or a fixed vision of what can be seen through the literal and figurative human eye, that is another question altogether. In other words, seeing is believing, but that belief alone does not create knowledge. Any knowledge not related to a fixed process interrupts the logical flow of what is true. Plato first suggested that worldly beliefs were often untrue and should be questioned. He set rules and told stories which showed the lengths which people will go to hold onto their beliefs. Descartes expanded the vaguer aspects of Plato's theories to include the rigid laws of mathematics as reason in a very understandable form—although some students indeed take issue with it being described as 'understandable'. Regardless of the different tactics taken by these two philosophers living hundreds of years apart, the combination of reason with an intuition that has nothing to do with the senses provides a rational hope for knowledge and truth.
Plato challenged accepted facts of life, stating that knowledge must be: 1) "immutable, unchanging, and unchangeable" and 2) "about what is real." (Lavine 38-9) At that time, even Plato placed scientific laws, which were later disproven, on the plane of knowledge. (39-40) While this may seem to contradict his own theory, this discovery better supports Plato's "less is more"-type argument regarding the narrow amount of absolute knowledge. Plato explains that the revelations of art differ for each person and so cannot be knowledge. Instead, it is a moment's thought which might lead to a questioning of the world as we know it, achieving use in this way.
Descartes supports Plato's claims of the innate, natural, universal, moral, and immanent functions of reason. Going one step further, Descartes holds up these functions and qualities as common to the field of mathematics, making it a road map from rational thinking to knowledge. He argues that a child's reasoning develops more clearly in the absence of a teacher, so understanding information is less important than satisfying a natural curiosity which might uncover new truth. (Lavine 92-3) Later philosopher Gödel writes that mathematical intuition, as an untouched subject going beyond the physical senses and beyond subjective factors, connects the physical world to "another kind of relationship between us and reality." (Katz 34) Thus, rationalism does not completely rule out what cannot be proven to be absent. This is an important point of philosophy, especially since religious beliefs often caused early philosophers to feel that they needed to take sides. However, since a definitive bit of evidence either for or against religion has not been found and is not likely to be found, then the point is not one which should divide people against one another. Intuition and reason together guide the rationalist toward new lines of questioning what knowledge exists.
Modern fiction also recognizes the thinking of realism as a road map or an encoded set of parameters, such as can be seen in the 1999 film The Matrix. (Wachowski and Wachowski) At first glance, this thinking questions the realism of what can be seen and known, but the backbone of the entire framework of reality is one real world built with illusions based upon sensory perception- fallible, momentary, fleeting sensory impressions. Each person is really tricked by their own feelings (the blissful ignorance of the blue pill) until they take the red pill, a metaphor for moving beyond what unproven information is shared as evidence. The only evidence is what is both real and true. The Matrix brought this difference into the public eye and modernized these original requirements given by Plato, along with a nod to the calculated theories of Descartes.
In Plato's allegory of the cave, prisoners are chained to their reason and see only shadows from a cave-fire and hear only echoes from a raised wall behind them. They guess and watch and never have their comfortable beliefs interrupted as long as they remain in this state. If they are unchained, they go through their own grief process: denial, anger, "if only", depression, and acceptance. This 'acceptance' may mean returning to the chained life rather than facing the differences of the world. Only if a true light reaches these cave prisoners do they trust their own eyes. (Lavine 27-8) This cannot happen while they are committed to their cave beliefs. The fire allows them to puppet their beliefs onto the template of the shadows. Once the prisoners reach a true source of light, they can return to pretending but never really forget the difference between what they have seen and what they have known, i.e. Neo's infamous "red pill or blue pill" choice. Modern adaptations, like The Matrix, remind the new generations- who make fun of a Philosophy degree- that Plato's allegory of the cave remains relevant throughout time and across the world. How many other writings stand up to that measure of reliability and success?
Other rationalist philosophers, such as Jerold Katz, support more of a nature versus nurture combination. This brings us to another interesting point: people often confuse rationalism with other philosophies, such as empiricism, but rationalism considers some unknowable elements: the intuition, the innate knowledge and concepts, the combination of intuition and deduction are not gained through-and are better than- sensory experience, i.e. the 'indispensability' and 'superiority' of reason. (Katz 20-36) Each of the rationalists considers these aspects in their own innate, deductive, reasonable ways and comes up with knowledge which forms a continuum rather than a single theory, like links coming together to stretch out into a chain.
Rationalism gains importance in the modern world partially due to a complete misunderstanding. While seeking to gain certain knowledge, rationalism acknowledges the probability that there are worlds beyond. For this reason, depending not on the senses became a crucial part of these philosophies. Modern fiction, like The Matrix, keep one of the most famous rationalist philosophies current: Plato's allegory of the cave. This one example from rationalism highlights a larger question about beliefs and about ignorance as being firmly tied to the physical world. If asked to think about the most despicable character from history, these people would believe very strongly in something. They would have no real evidence or have evidence slanted to support a specific statement which they believed in, like Hitler's racial superiority and his blood studies in eugenics. Taking this example, Germans were not born with this intuition for hating other cultural groups like Jews and gypsies, this became a conditional aspect of information heard.
Works Cited
Andy Wachowski and Lana Wachowski. The Matrix. 1999. Film.
Jerrold J. Katz. A. Realistic Rationalism. 2000. Bradford Book.
T.Z. Lavine. From Socrates to Sartre: The Philosophic Quest. 1984. Bantam Books.
Time is precious
don't waste it!
Get instant essay
writing help!
Plagiarism-free
guarantee
Privacy
guarantee
Secure
checkout
Money back
guarantee
Get a Free E-Book ($50 in value)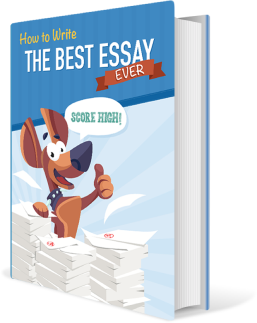 How To Write The Best Essay Ever!