Readiness and Sense, Essay Example
Pages: 3
Words: 810
Essay
This Essay was written by one of our professional writers.

You are free to use it as an inspiration or a source for your own work.
The decision to embark upon a doctoral degree is a culmination, in my view, of the educational process. This of course is not to suggest that after the doctorate is completed, one no longer learns. Rather, what I mean by this is that it marks the final step before an entrance into a particular community of experts. In other words, doctoral studies designate the final transitional stage before one is included within a group wherein an individual is a "scholar, leader, and practitioner." (University of Phoenix, 2013, pg. 1) The completion of the doctorate therefore has as its aim the development of precisely these three characteristics.
The characteristic of the scholar refers to an expert in a particular field. The theme of the doctoral dissertation is in this sense crucial: it is the appropriation of a niche of original, academic research, all the while related to the academic community that also deals with these questions. The doctorate therefore allows one to join a community of scholars. The characteristic of leader furthers the notion of originality: at the level of doctoral work, there is, in my view, a decisive characteristic of providing research that is novel to the field. This is where one joins a community of experts by contributing to their already ongoing dialogue in an innovative and compelling manner. The characteristic of practitioner is in my understanding becoming part of this network of actors and agents: it is the communication of one's research findings to others and working through research problems with others. Doctoral studies are not reducible to theoretical data resulting from research, but also include the practice of relationships.
In light of such a definition, the difference between a professional doctorate and traditional PhD becomes, in my view, less relevant. From another perspective, Wellington et al. (2005), citing the literature, note that this difference itself is a "contested concept" (p. 9): thinking the above difference in terms of the aforementioned three categories, the participation in a community in an active, original and contributory manner does not seem to be exclusive to any particular type of doctorate.
In my own case, the decision to pursue a doctoral business program will help me grow into the role of scholar, leader and practitioner. At the moment, I feel that I am at the threshold of achieving this goal: doctoral studies will allow me to make this goal a reality through the interaction with those who have already achieved this goal. In this regard, I feel that I am prepared for the doctoral program since I have a clear definition of what I expect from the process. At the same time, I believe an understanding of the process, coupled with my own personal interest and previous studies in the area, will facilitate my transition to this demanding form of study. My strengths are thus consistent with these same notions, particularly, a clear sense of what is to be achieved and what this entire process entails. At the same time, the skills I need to develop as I go through my doctoral studies are related to the specific discipline I have chosen, that of business.
This will require the decision to immerse myself in my studies in an even more demanding sense. This is because I understand the quality of research that is expected from me in a doctoral program. I will have to commit myself to the literature in a professional manner, as well as develop relationships with my professors and fellow doctoral students.
This of course is a process and therefore monitoring my progress becomes crucial. Once again, relationships are key in this regard: the relationship to my supervisor is of the utmost importance, as he or she shall give me guidance throughout the process. Simultaneously, exchanging ideas with my peers who are also going through the process will allow me to view my own progress from a perspective that is more similar to my own. Constant engagement with others involved in the doctoral process in different roles is thus central to assessing my development.
The doctoral process is clearly demanding because of the expectations of the academic community and the standard of excellence the doctorate represents. There will be times of frustration, for example, when a particular path in my research leads to a dead-end, or when the already existing literature seems overwhelming. In such cases I understand the importance of the academic community around me: dialogue with supervisor and fellow doctoral students will help me find solutions to potential obstacles. To the extent that being awarded a doctorate means joining a community, this at the same time does not mean that we, as prospective doctoral students, are not already part of a community: understanding this is, in my view, crucial to a successful realization of my goal to complete a doctoral program.
Works Cited
Wellington, J. et al. (2009). Succeeding With Your Doctorate. London: SAGE
Time is precious
don't waste it!
Get instant essay
writing help!
Plagiarism-free
guarantee
Privacy
guarantee
Secure
checkout
Money back
guarantee
Get a Free E-Book ($50 in value)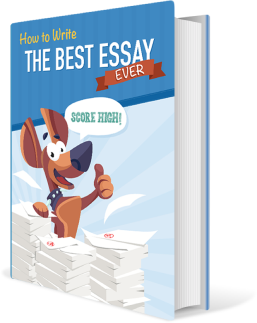 How To Write The Best Essay Ever!