Reality, Simulation of Reality or Simulacrum, Essay Example
Pages: 3
Words: 882
Essay
This Essay was written by one of our professional writers.

You are free to use it as an inspiration or a source for your own work.
In today's world, people watch a lot of reality television and it can be argued that the reality television show the person watches is clearly an accurate description of the world people live in today. Jean Baudrillard theory of simulacrum and simulation clearly expresses how people get lost in the fantasy world where the false logic of a situation can be real to the people that watch it like a couple who are complete opposites living together without arguing or fighting, all of it is made to look realistic so people will buy into it.
According to Smallwood & Shariff (2013), "the things that people view on television can easily be confused with things that are real, a person can't be moved from one location to another on impulse; it's impossible" (Smallwood and Shariff, 2013). Nothing the media portrays as real, is. People can be made to do something with the right amount of money or anything else that can be used to motivate a person to act outside of their character. According to Rupel (2015), "reality television gives people a false perception of another person's life to make them believe that's who the person really is, the truth will shock you" (Rupel, 2015).
An example of this is the Bachelorette or the Bachelor, the person on the show and the Bachelor or Bachelorette don't really find that person appealing, they're just acting and following a script. It's a huge falsehood to make people believe that the girl who chose the guy with the 3-year-old boy are going to live happily ever after but they don't; people who watch this are likely to believe that the only way to attain true love is by picking one unique person from a crowd of 20 or 30. The reality of true love isn't having falling for one person then throwing the rest out.
When people use the word realistic, they are using it from the perspective of the emotions that are being expressed by the people involved.
For example, when a man tells his mother that he's moving out of her house after living there for so long, the woman starts feeling abandoned and feeling like her little man is walking out of her life. The reality of it is that most mothers can't wait for their children to move out, this is just another example of a person or people following a script, it is all made to look real instead of thinking that the guy is really walking out of his mother's life when he's moving just down the street.
Content in the media are designed to portray real life experiences that an average audience can relate, an example of this is a crime drama where a cop gets shot and manages to recover just enough where they're okay after some intense treatment; that cop can be someone's mom or dad. Anyone can look at that like "he/she would be dead or it would've killed a lesser person; how did they survive. People would know that the performance was just that, a performance. The fact that the cop is possibly someone's mom or dad can make people believe that this can happen to their mom and dad if they are not cops and if they were portraying on television. According to Ventre (2009), "the media and a magician have one thing in common, they put on a show that appeals to people of all ages, but leave out the most important part of the actors; truth" (Ventre, 2009).
The media should portray more realistic content so there is a clear distinction between what is real and what is fake, an example of this is the show Catfish. The people on this show might be perceived as someone whose looking for love, but the reality is that they are people who are just as capable as taking advantage of people anyone else. According to Klassen (2014), "if the media took an account of everyone in the social world or how they react in the social world then it would make them see people for who they really are" (Klassen, 2014).
People are different on television, and on reality television, they're worst. They are just pretending to be someone they're not. Reality television is a necessity for audience approval because engineering an storyline for a reality television show is all about trying to keep people watching, most people don't care about another person's life but if a person were to get on a reality television show and people would be more inclined to watch it because the person is someone else.
Ultimately, nothing that the media portrays is meant to be interpreted as real because the media's primary goal is to deliver wholesome entertainment to the American people and that includes altering their sense of reality in order to make something that's not appealing seem appealing and more so.
References
Klassen, A. (2014, February 18). I Was on Reality TV: Behind the Scenes Secrets of Faking Real Life. Retrieved November 28, 2015, from http://www.bustle.com/articles/15280-i-was-on-reality-tv-behind-the-scenes-secrets-of-faking-real-life
Rupel, D. (2015). How Reality TV Works. Retrieved November 28, 2015, from http://www.wga.org/organizesub.aspx?id=1091
Smallwood, K., & Shariff, M. (2013, February 18). 5 Depressing Realities Behind Popular Reality TV Shows. Retrieved November 28, 2015, from http://www.cracked.com/article_20299_5-depressing-realities-behind-popular-reality-tv-shows.html
Ventre, M. (2009, April 14). Just how real are reality TV shows? Retrieved November 28, 2015, from http://www.today.com/popculture/just-how-real-are-reality-tv-shows-2D80554998
Time is precious
don't waste it!
Get instant essay
writing help!
Plagiarism-free
guarantee
Privacy
guarantee
Secure
checkout
Money back
guarantee
Get a Free E-Book ($50 in value)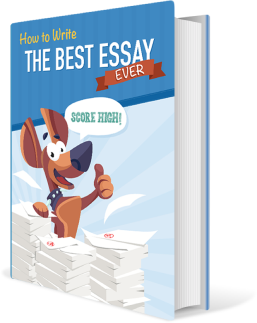 How To Write The Best Essay Ever!