Reflections of HR-OB Objectives in the Literature, Essay Example
Pages: 5
Words: 1450
Essay
This Essay was written by one of our professional writers.

You are free to use it as an inspiration or a source for your own work.
Introduction of HR-OB Lessons
The purpose of human resources management and organizational behavior is to enable allow future managers to become more knowledgeable about the changes that are occurring in their organizations. In the modern setting, human resources professionals are being asked to take on a greater number of responsibilities, which can increase the level of stress that these individuals feel (Robbins, 2004). Furthermore, since the purpose of these professionals is in part, to manage employees, these individuals often need to face the fact that they may not be likeable and frequently encounter dissent as a consequence (Kaufman, 2008). Overall, the human resource management and organizational profession requires that individuals entering the career recognize some relevant challenges and are prepared to rectify these issues to carry out their job responsibilities properly. It is necessary for human resources professionals to gain an understanding of their employees, which involves appreciating their strengths and weaknesses, in addition to complexities and communication abilities that contribute to their presence in the workplace. By gaining a better understanding of employees and interactions with employees, HR-OB objectives will be met more readily.
Lesson 1: The Value of Recognizing the Strengths and Limitations of Employees
An important HR-OB objective is to assign appropriate work and to provide employees with professional development as needed based on their unique abilities and weaknesses. It is necessary to treat workers or employees as human individuals means recognizing that they have their strengths and limitations. To accomplish this, managers can become involved with a variety of practices to help facilitate the development of an individual employee. Frequently, human resources professionals are required to provide professional development and training programs, so it is valuable for managers to be fully equipped to recognize the human factors that make up every existing organization (Elwood et al., 1996). By doing so, the strengths and weaknesses of each individual employee could be pieced together in a manner that allows organizational strength to develop as a whole. It is important to consider that the human resources professional may be criticized for these decisions based on the individual wants of employees, but it is important for this individual to remain focused on the organizational goal and to take advantage of employee characteristics as they are needed. This helps the HR-OB objective be achieved because knowing employee strengths and weaknesses lends to better decision making for the organization.
Lesson 2: People are Complex
An important HR-OB objective is determining how to make optimal use of employees. Managers are required to understand that working with employees means that their workers will occasionally encounter difficulties that will interfere with their work performance. Other times, it employees are not able to perform well because they simply do not now how. On their part as managers, seeing these situations and understanding how to work around them shall make it easier for them to guide their employees amidst all the hardships they may be experiencing outside work. Furthermore, understanding their lack of knowledge is beneficial because it will encourage managers to assign their employees appropriate jobs or to help them understand the background knowledge necessary to conduct the job appropriately. Incorporating knowledge of the human factor into the workforce therefore makes interactions with them less complex. It is challenging to understand every individual, but effective human resources professionals are able to form a connection or at least an understanding of the people that make up their organization. This will also contribute to an increase in productivity (Ulrich 33). Thus, taking the chance to understand employees will help achieve OB-HR objectives because decoding employees will allow them to be utilized more effectively.
Lesson 3: The Virtue of Transformational Leadership
An additional objective of the HR-OB team is not only ensuring that the proper employees are hired for their tasks, but to also ensure that they are provided with the professional development and skill building necessary to conduct these tasks successfully. Giving workers a better sense of realizing their worthin the company involves a more direct sense of understanding how they are able to become what they want to become as they complete their tasks for the organization as directed by the management. It is therefore valuable for human resources professionals to enact transformational and transactional leadership in their practices (Radhakrishna et al., 2015). This leadership style allows employers to gain a better standing of the weaknesses of employees in a manner that will help them transform these into strengths. Furthermore, this allows the employees to become more accountable for their work, contributing to their efficacy of practice. Assigning reasonable tasks that could help the workers realize their worth, while also contributing to the growth of the organization is an essential part of understanding how much they are appreciated by the business that they are working for. Making sure that this happens basically gives the people a proper sense of distinction as to how much they are valued by their superiors and are then better motivated to work at a better pace; producing better results in the long run. This relates to HR-OB objectives because in this manner, the human resources professional is better able to contribute to the needs of the organization by enhancing performance and productivity.
Lesson 4: Organizational Culture
A final important HR-OB objective to consider is their need to improve the quality of the workplace environment. The contribution of one good employee to a good environment for working encompasses the whole organization if the culture goes from one person towards another. Organizational behavior is affective and company culture is directive (Balzer et al., 2007). When one person enacts positive organizational culture, it perpetuates throughout the company. It take time to achieve effective organizational culture, but establishing good company culture, but doing so is an important component of business success. Organizational culture involves employee-employee and employee-management interaction. Communication between these groups tends to be poor when negative organizational culture is present and strong when positive organizational culture is present. This means that managers are given the responsibility to direct organizational procedures in a manner that contribute to the development of an effective organizational setting in which all employees can thrive. This achieves HR-OB objectives because when individual employees lend to workplace culture, the entire organization has the potential to become more productive.
Conclusion
It is important for HR-OB professionals to understand the role of human resources and realize the best of what they could be for themselves, for the business and for the industry they are engaged with (McGregor, 1960). Managers play a great role on how such worth is duly realized. By considering the needs of employees and the organization, HR-OB professionals will be more likely to achieve success for their workplace.
References
Balzer WK, Gillespie JZ. (2007). Job satisfaction. In Rogelberg, S. G. (Ed.). Encyclopedia of industrial and organizational psychology, 1: 406-413.
Elwood F, Holton I, Trott JW. (1996). Trends Toward a Closer Integration of Vocational Education and Human Resources Development. Journal of Vocational and Technical Education, 12(2): 7.
Kaufman, Bruce E. (2008). Managing the Human Factor: The Early Years of Human Resource Management in American Industry. Ithaca, New York: Cornell University Press.
McGregor, D. M. (1960). The human side of enterprise. New York: McGraw-Hill.
Radhakrishna A, Raju A. (2015). A Study On The Effect Of Human Resource Development On Employment Relations. IUP Journal Of Management Research 14(3): 28-42.
Robbins, Stephen P. (2004). Organizational Behavior – Concepts, Controversies, Applications. 4th Ed. Prentice Hall
Time is precious
don't waste it!
Get instant essay
writing help!
Plagiarism-free
guarantee
Privacy
guarantee
Secure
checkout
Money back
guarantee
Get a Free E-Book ($50 in value)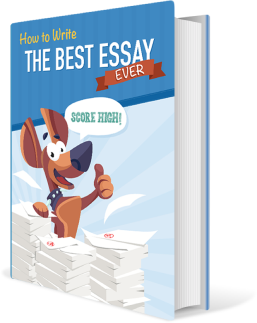 How To Write The Best Essay Ever!