Reframing Organizations: Artistry, Choice and Leadership, Essay Example
Pages: 4
Words: 1023
Essay
This Essay was written by one of our professional writers.

You are free to use it as an inspiration or a source for your own work.
One of the main challenges identified related to public administration previously, and during the course was planning and administering change.
As Perry (1989, p. 7) states, good public administrators need to have good conceptual skills in order to see the big picture. This is essential for representing all stakeholders equally, and negotiating conflicts of interest. Negotiation skills are also believed to be among the ones needed by effective public administrators.
As Hom states, in order to facilitate administrative change, an administrator needs to pose as the problem, in order to fully understand the issue and "step in the shoes of stakeholders".
As the theory of public administration (Hom, 2002, p. 8) concludes: "What makes administration functional is the individual's commitment to develop an intersubjective, shared experience with other members". Intersubjectivity is often neglected when talking about public administration's effectiveness.
There are two main reasons why public administrators face challenges when facilitating administrative change. One of them is the cultural differences among the members of the organization (Hom, 2002, p. 256). Events and change initiatives will be viewed and judged differently by various stakeholders. A change will also be associated with a hierarchical decision, instead of the assumption that it is designed to serve the common good. This is the main reason why public administrators should improve their negotiation and collaborative skills. As Bolman & Deal (2011, p. 6) confirm: change management and "reframing requires an ability to think about situations in more than one way".  If public administrators consider all views on the problem and become good listeners, integrate the information and perception of various stakeholders in their decision-making processes, they will be able to create a vision that is based on shared values, priorities, and an understanding. This way, the decision to implement change will not be viewed as a directive from "higher up", but one that is based on a consensus among stakeholders. Peters' study found that the old paradigms of public administration hinder the results of change management. As the author (Peters, 2003, p. 8) states, based on the old concept, "if government is to do anything it will organize and equip itself in order to make and implement the program; stated differently, government is a self-sufficient actor that can act autonomously the economy and society. This, however, is not the case any more. There is a need for consensus-building, negotiation, and collaboration, in order to ensure that all interests are served equally, and none of the stakeholder groups are underrepresented.
The second problem that public administrators face is increased accountability for one's actions (Peters, 2003). Instead of viewing public policy responsible for the issues arising within the public organization, stakeholders now associate the public administrator with the outcomes. This indicates that there is a need for a new approach, that is based on aligning goals and creating meaningful missions. Jun (2007) recommends that public administrators overcome this problem includes the implementation of reflexivilty. Public administrators who are self-reflexive are aware of their limitations in terms of knowledge and practices, and recognize the problem of conflicting interests, which will in turn result in collaborative and negotiation initiatives and better representation of stakeholders.
As in the answer given to Question 1 above revealed, the main reason why public administrators pose a problem is because they are too involved in their own views, and assume authority. There are, however, two effective ways of overcoming this problem: applying reflexivity and intersubjectivity.
When public administrators turn to self-reflexivity, they give up their view of issues to let more subjective approaches influence their decision. The development of self-reflexivity, according to Cunliffe & Jun (2005, p. 229) is a "conscious act of an existential self" to exercise critical consciousness. This involves reflection on the situation and the views of stakeholders. Public administrators need to critique their own beliefs in order to check whether or not it is aligned with the interest of those served by the organization. As an example, a public organization might decide to allocate social housing based on household income. This decision might look logical and fair at first, however, other circumstances need to be considered. By critically reflecting on the situation, the administrator might discover that the proximity to children's school and workplace of parents, as well as public transport access for those without a car would also need to be considered to make the allocation system fair. Therefore, as Jun (2007) confirms, in public administration social knowledge has a great value.
The other way of overcoming the issue of posing as a problem is intersubjectivity, or developing a conscious social awareness (Hom, 2002). The author (Hom, 2002, p. 258) suggests that public administrators can develop in order to gain an ability "taking conscious and effective steps toward creating a shared reality". The skills are related to interaction and sharing of views, ideas, experiences, and persuasion. One needs to break away from their own set of values and eliminate judgement in order to overcome the difficulties often faced by public administrators: cultural differences, and lack of complete information. The above translated to a real life situation might mean that an effective public administrator will need to listen and develop advanced empathy skills, while learning to synthesize different perceptions of events and changes. Communication skills, as well as listening skills can be developed through ongoing training. Intersubjectivity within public administration means that individuals need to understand stakeholder views and negotiate information in a way that decisions reflect these individual approaches in the most effective way.
References
Bolman, L. G., & Deal, T. E. (2011). Reframing organizations: Artistry, choice and leadership. John Wiley & Sons.
Hom, D. (2002) Understanding the difficulties of building intersubjectivity among members of an organization. Chinese Public Administration Review. Volume 1, Number 3-4
Jun, J. (2007) The social construction of public administration: Interpretive and critical perspectives. SUNY Press.
Peters, Guy  B. (2002). The changing nature of public administration: from easy answers to hard questions. Asian Journal of Public Administration, 24(2), 153-183.
Perry, J. L. (1989). Challenges Confronting Public Administrators. Handbook of Public Administration (San Francisco, CA: Jossey-Bass Publishers), 3-24.
Time is precious
don't waste it!
Get instant essay
writing help!
Plagiarism-free
guarantee
Privacy
guarantee
Secure
checkout
Money back
guarantee
Get a Free E-Book ($50 in value)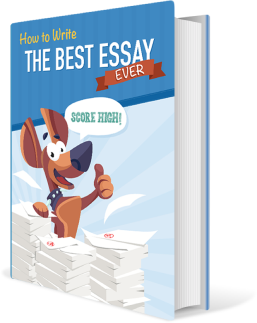 How To Write The Best Essay Ever!