Reimbursement and Pay-For-Performance, Research Paper Example
This Research Paper was written by one of our professional writers.

You are free to use it as an inspiration or a source for your own work.
All organizations have stakeholders, groups of individuals with a particular stake in the successful implementation and realization of the organization's goals. This is no less true of healthcare organizations, and in light of the healthcare services they provide, the efficacy with which they realize optimal organizational outcomes is certainly of the greatest importance. Achieving organizational goals in an efficacious and optimal manner, therefore, requires the highest standards of professionalism from healthcare organizations in recognizing their stakeholders, the stakeholders' various interests, and how best to meet them.
First of all, organizations have external stakeholders. Rather than a single, monolithic category, external stakeholders may be classed into three different categories: firstly, input providers to the healthcare organization itself; secondly, competitors with the healthcare organization, and thirdly, those parties with a special interest in the functioning of the organization (Wolper, 2004, p. 161). These external stakeholders are necessary for the organization's very survival: without them, it could not exist (p. 161). Thus, these people provide the organization with something—business and a reason for existing in the case of patients, effectively "consumers" of healthcare services and products, the necessary tools and materials for doing business in the case of suppliers, and the financing of business in the case of third-party payers and the financial community.
Even the providers of inputs are a relatively diverse and heterogeneous group: patients, suppliers, "third-party payers, and the financial community" (Wolper, 2004, p. 161). Patients have an especial importance as consumers of healthcare services, who pay either "out of pocket, from government sources, or from health insurance" for services (Niles, 2010, p. 24). Of course, in some cases patients are unable or simply unwilling to pay, and healthcare providers may be able to—or may have to—count the services provided as charitable care or a bad debt, a practice also seen, in some form, in other kinds of businesses (p. 24). Taking this line of thought to its logical conclusion, communities can be thought of as the main customers for public health agencies (Kelly & Johnson, 2006, p. 103).
What patients generally want from their healthcare providers is courteous, professional services that they can actually afford—that is to say, they want access to good services delivered in a professional manner that results in them feeling that they have been treated well (Kelly & Johnson, 2006, p. 104). Bernard and Shavitz (2006) recommended that healthcare agencies use patient questionnaires to measure exactly how well the organization is meeting the needs of its consumers (p. 138). Questionnaires should ask patients about how well they were kept informed, the degree to which things were explained to them in an understandable manner, and information pertaining to their comfort and how well they were treated (pp. 138-139). It is increasingly becoming of ever more cardinal importance for healthcare professionals to keep their patients very well-informed, and to actively elicit their feedback and input (Marquis & Huston, 2009, p. 147). Patient advocacy, in particular, is very important: healthcare providers must take an active interest in ensuring that the patients' interests are being met, the more since patients with serious medical conditions often experience diminished autonomy as a result (pp. 121-122). Professionals also need to ensure that the patients' abilities to advocate for themselves are cultivated to the fullest (pp. 121-122).
However, as Niles (2010) explained, there are other kinds of consumer relationships that define stakeholder participation in the healthcare community: pharmacies, for example, which provide medications to patients, and the pharmaceutical companies who supply them (p. 24). Medical equipment companies are another important participant in another kind of consumer relationship: they provide an input to hospitals and other healthcare organizations (p. 24). In fact, as Kelly and Johnson (2006) explained, customers may even be found within healthcare organizations, with different departments effectively serving as the customers of others: "the recovery room or post-anesthesia care unit (PACU) may be thought of as the customer of the operating room" (p. 103). Cooperation, compromise where necessary, and professionalism all generally go a very long way towards addressing the interests of these stakeholders (pp. 103-104). The reasons are not difficult to see: given common interests in efficiency and professionalism, it makes sense for these entities to work together (p. 104).
All of the aforementioned groups have a not inconsiderable stake in the realization of optimal, efficacious organizational outcomes, and as such, their interests must be taken into account as those of integral members of the healthcare community (Wolper, 2004, p. 161). That said, it is also important to realize the converse: these stakeholders are in turn dependent upon the healthcare organization as a source for their inputs (p. 161). The healthcare organization, then, is a "consumer" of these external inputs, and as such the relationship between the two is quite symbiotic, since healthcare organization and input providers are dependent upon each other for survival and well-being (p. 161).
As Wolper (2004) explains, another kind of external stakeholder is the special interest group (p. 163). For hospitals, this generally means governmental regulatory agencies, as well as "private accrediting associations, professional associations, labor unions, the media, the local community, and various political action groups" (p. 163). Regulatory bodies, professional associations, and health insurance companies are all stakeholders, and they are important ones due to the power of their particular special interests (Kelly & Johnson, 2006, p. 103).
These relationships, though important, are particularly prone to conflict: generally speaking, hospitals often have to go to a great deal of time, effort, and expense to placate special interests (Wolper, 2004, p. 163). Of course, compliance with governmental regulatory agencies is essential for patients' safety and health, a crucial aspect of common ground. And as Wolper explained, there are viable ways to resolve the conflicts: compromise, and "in some cases overt collaboration" (p. 163).
Another category of stakeholders are the interface stakeholders (Wolper, 2004, p. 163). These stakeholders serve as intermediaries of sorts between the healthcare organization and its environment (p. 163). Medical staff and boards of trustees for hospitals are good examples: these individuals and groups have very powerful stakes in the organization's outcomes, and also function, to some degree, as intermediaries between it and its environment (p. 163). Other interface stakeholders include taxpayers, who ensure subsidization of a variety of public assistance programs, such as indigent funding, and stockholders (pp. 163-164). It is essential for healthcare organizations to offer these stakeholders, who wield considerable power, necessary inducements to convince them to continue to exercise their vital and needed roles: for example, they can offer medical staff professional autonomy, something that is highly prized and generally makes for better professional working relationships (p. 164). The hospital board of trustees will generally respond well to being treated with a certain institutional prestige, not to mention political contacts (p. 164). The corporate office, a powerful interface stakeholder indeed, is likely to respond very well to sound financial returns, and the taxpayers will want access, accountability, and transparency to ensure that tax dollars are not being wasted (p. 164). Clearly, these relationships require careful maintenance and balancing.
Finally, there are the internal stakeholders, chief among them the healthcare organization's employees (Wolper, 2004, p. 164). These include "Clinical Staff, the Hospital-Based Management Service Organization, and the Administrative Staff" (p. 164). Employee motivation is integrally linked to the attainment of efficacious organizational outcomes (Borkowski, 2009, p. 106). Following Maslow's hierarchy of needs, the first foundational need that a healthcare organization—or indeed any other employer—needs to meet for its employees is fair compensation and job security, which are essential to employees' peace of mind regarding their ability to provide for the basic essentials of food and shelter, etc., as well as security and safety (p. 106).
These are indeed effective motivators, but once they are addressed, there are other things that a healthcare organization needs to see to in order to assure its ability to motivate employees in such a way as to secure the realization of efficacious organizational outcomes with high performance (Borkowski, 2009, pp. 106-107). Level three of Maslow's pyramid addresses the human need for belonging and being loved. In the workplace, this translates to employees' felt needs to be recognized and appreciated for their contributions, and to be accepted by others as colleagues, members of a team (p. 107). In order to see to this need, managers and other senior staff need to make it their business to take new employees under their wings as best they can, and to generally ensure that all employees feel included and connected (p. 107).
Another important employee need can be seen in the next level of Maslow's hierarchy: self-esteem needs (Borkowski, 2009, p. 107). Individuals need two different kinds of self-esteem, according to Maslow: external esteem, which is a lower form, and internal self-esteem, which is a higher form (p. 107). External esteem is precisely what it sounds like: the esteem given an individual by their coworkers. This may include everything from a general respect to outright recognition of laudable achievements, and recognition in social and professional life (p. 107). Internal self-esteem is a bit more complicated: it involves the individual's perceptions of themselves, especially their competence and their value (p. 107).
Both forms of esteem may be encouraged and affirmed with respectful, courteous, professional treatment in the workplace, notably the use of well-deserved and careful praise (Borkowski, 2009, p. 107). Of course, the manager or other superior must needs be judicious: positive feedback must not seem to evince favoritism, and not everything employees do all of the time will be praiseworthy. Still, by giving recognition and praise where it is due, and by gently and professionally correcting employees' mistakes, management can go a very long way towards ensuring that employees' felt needs are met, and that they enjoy their workplace and are prepared to give their best effort (p. 107). It is of great importance that healthcare organizations elicit employee participation and encourage employees to be their best, and to give input to the processes and procedures by which the organization achieves its outcomes. By so doing, the organization can reap the benefits of well-motivated and enthused employees, employees who will be prepared to give their all to the pursuit of the organization's outcomes. Thus, this kind of strategic alignment of individual vision and mission with that of the organization requires careful cultivation and considerate, professional treatment.
Healthcare organizations have many stakeholders, who can be classified into a number of different categories: external, interface, and internal. Easily the most important group of external stakeholders is the customers or patients, whose interests in accessible, courteous, professional care must come first. Healthcare organizations can meet patient needs by being professional and courteous, ensuring that patients are kept well-informed, and advocating for their patients at need, while encouraging patient autonomy. Regulatory agencies require compliance, which must be delivered with the highest professionalism in accordance with the law. Employees, easily the most important internal stakeholders, require fair compensation, security, and respect to motivate them and ensure that they evince high morale in the pursuit of organizational outcomes.
References
Bernard, S. L., & Savitz, L. A. (2006). Measuring consumer satisfaction. In C. P. McLaughlin & A. D. Kaluzny (Eds.), Continuous quality improvement in health care: Theory, implementations, and applications (3rd ed.) (pp. 95-130). Sudbury, MA: Jones and Bartlett Publishers.
Borkowski, N. (2009). Organizational behavior in health care (2nd ed.). Sudbury, MA: Jones and Bartlett Publishers.
Kelly, D. L., & Johnson, S. P. (2006). Measurement and statistical analysis in CQI. In C. P. McLaughlin & A. D. Kaluzny (Eds.), Continuous quality improvement in health care: Theory, implementations, and applications (3rd ed.) (pp. 95-130). Sudbury, MA: Jones and Bartlett Publishers.
Marquis, B. L., & Hutton, C. J. (2009). Leadership roles and management functions in nursing: Theory and application (6th ed.). Philadelphia, PA: Lippincott Williams & Wilkins.
Niles, N. J. (2010). Basics of the U.S. health care system. Sudbury, MA: Jones and Bartlett Publishers.
Wolper, L. F. (2004). Health care administration: Planning, implementing, and managing. Sudbury, MA: Jones and Bartlett Publishers.
Stuck with your Research Paper?
Get in touch with one of our experts for instant help!
Messenger
Live chat
Time is precious
don't waste it!
Get instant essay
writing help!
Plagiarism-free
guarantee
Privacy
guarantee
Secure
checkout
Money back
guarantee
Get a Free E-Book ($50 in value)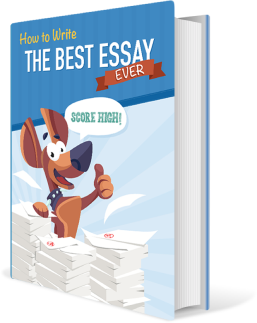 How To Write The Best Essay Ever!