Relationship of Work and Education to Recovery in Individuals With Mental Illness, Essay Example
Pages: 3
Words: 705
Essay
This Essay was written by one of our professional writers.

You are free to use it as an inspiration or a source for your own work.
Studies have shown that there are high unemployment rates among those with mental illness, and it is predicted that this status hinders the ability of these individuals to recover effectively. However, a small number of studies have examined the characteristics of individuals with mental illness that have been able to succeed in their careers. Overall, it was found that the ability for these individuals to keep and maintain paid work contributes to a positive impact on their psychological well-being. Work was found to provide these individuals with a sense of understanding with regards to the meaning of their lives and decreased their stress as a consequence of their ability to support themselves through pay and benefits (Dunn et al., 2008). Furthermore, work provided these individuals with coping strategies that allow them to remain healthy despite the challenges that their mental illnesses pose.
While many individuals with mental illnesses do not work because they either believe that they are not eligible to work or that their illness will get in the way of their ability to perform well, it is evident that work helps alleviate some of the stresses related to this disease status. As a consequence, it would be beneficial for psychologists and psychiatrists to develop programs that will help their clients find work that may help their symptoms become more manageable. Individuals with certain mental disorders, such as depression, may feel that they are worthless and unable to complete basic tasks. However, if they are put in the workplace they may discover skills that they did not realize they had, and find that they are able to contribute to society which would ultimately diminish their feelings of worthlessness.
For many people, work creates a sense of social connectedness. Karla, an individual who works as a nursery worker for her church, discusses this sense of connectivity (Karla, n.d.). She notes that not only does this position provide her with financial benefit, it also provides her with joy because she knows that she is helping others by providing care to her church's youth. It would be beneficial for individuals suffering from mental illness to be engaged in such positions because it will help them build connections that they have difficulty establishing and maintaining others. This work will help them establish communication with members of the community in a manner that will allow them to find their place in the world. Since these activities will help build self-esteem and confidence, it is likely that it will help diminish symptoms related to their illness.
In another case, Tom Ritter, the Director of PACT Services for Catholic Charities of the Archdiocese of Newark: Mt. Carmel Guild Behavioral Health Services, discusses a recognition that work has allowed people with mental illness to achieve significant recovery (Ritter, n.d.). Ultimately, he finds that work allows people to establish connections with their family and community. Furthermore, it is evident that this work provides people in need with a clear purpose, and this purpose is often what provides them with a meaning to live.
Overall, it is clear that the benefits of work can be seen from both the insiders' view, as an individual experiencing mental illness, in addition to the outsiders' view as an individual who has noticed the changes made in these people. Therefore, it is important for health care workers to consider the positive impacts that work can have on people's lives. Individuals that are not currently working tend to feel worthless or unsure of what to do with their time, which could contribute to their psychosis. However, work provides these individuals with a greater understanding of their purpose in life, which ultimately alleviates many of the symptoms related to their mental health disorder. It would be beneficial for health care professionals to consider work as a treatment method for their patients, as it confers a great benefit for the patient while benefitting society as well.
References
Dunn EC, Wewiorski NJ, Rogers ES. (2008). The Meaning and Importance of Employment to People in Recovery from Serious Mental Illness: Results of a Qualitative Study. Psychiatric Rehabilitation Journal, 32(1): 59–62.
Karla. (n.d.). Work and the Social Connectedness it Provides. Retrieved from http://vocationalvoice.com/success-stories/
Ritter T. (n.d.). A PACT Director's Observations of the Role of Work in Providing Purpose to Life. Retrieved from http://vocationalvoice.com/success-stories/
Time is precious
don't waste it!
Get instant essay
writing help!
Plagiarism-free
guarantee
Privacy
guarantee
Secure
checkout
Money back
guarantee
Get a Free E-Book ($50 in value)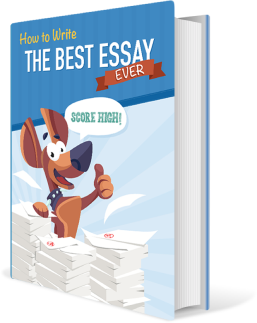 How To Write The Best Essay Ever!