Religion and Human Rights, Research Paper Example
This Research Paper was written by one of our professional writers.

You are free to use it as an inspiration or a source for your own work.
Introduction
Human rights have been specifically dedicated towards the most indicative issues that are considered to be the core source of social development. Humans have needs and desires, and most often than not, when not placed upon a limitation ground, specifically affects a great impact on how the society intends to make progress based on human camaraderie and cooperation. This is the reason why it is deemed that human rights is the core reason behind the creation of social agencies that would cater to the desires and needs of human individuals specifically in lined with the curious condition of finding a way to respond to human satisfaction. There are instances however that some desires of individuals do not coincide with that of the others'. During times like this, the implementation of the limiting authority of human rights comes into specific importance. Humans are then guided to make adjustments in consideration with the rights of their fellowmen and how they manage to realize their satisfaction without disrespecting the right of others to convene with their own desires.
Among the social institutions that have been established in relation to human rights is that of religion. Around the world, religion is specifically considered as the foundation of belief that directs a particular group of people into how they should live their lives and how they should treat others. Religious guidelines often provide a way of living that makes it possible for human individuals to become strongly convinced that their belief is better than that of the others. True, each individual has the right to choose the religion he wants to engage in, or on the other hand, one has the liberty to choose whether or not to accept a religious affiliation to be a part of his life. Understandably, it is the right of a person to identify himself alongside the need to have an established belief; it is a matter of personal condition that puts one in control of whether or not he is to engage in a religious group and follow their ways of living.
Religion and the Desire to Belong
What makes religious groups part of the essential agencies that make up a certain society? Psychologists particularly define religion as an agency that collects individuals who have the same beliefs, the same rational directions and most often than not, the same source of desirable conditions in life. The reason behind the strong foundation of religious groups as part of social construction is the fact that it provides the need of each individual to "belong". The sense of "belongingness is an element of satisfaction that every individual needs to realize. It could be analyzed that somehow, knowing that one belongs to a particular community gives him an identity that could define his being apart from all the others in the society. This therefore provides one a better sense of living hence allowing him to see the value of his being.
The desire to have a worth and a place in the society are among the top most important considerations that human individuals focus upon at present. Notably, religious groups provide both sources of satisfaction. Human individuals on the other hand who do not belong to any religious group in a way also have their own social roles. Although there are different reasons why some people choose to not to belong to any religion, they do have beliefs that put them together as a one full unit of the society. As for example, religion is often centralized on the belief of a God and the need to follow the guidelines he proposes to impose so as to make sure that humans live according to the natural laws of living. Those who do not support this idea or the existence of God are often noted as atheists. In a way, atheists choose not to belong to any particular religious group simply because they do not want to accept that there is an existing God. Nevertheless, they do create a group that altogether believes in the said aspect of understanding about the existence of a supreme being.
Yes, religion serves as an institution that provides human individuals a chance to belong, and the absence of it also provides the others a chance to have an identified reputation that they share with others who have the same beliefs as they do. Human individuals have the need to know who they are and religion gives them such source of identity. It is also an intense need for a human individual to know that what he does is being approved by the one he wants to serve and the people he wants to serve alongside with. Religious individuals often find it easy to establish that particular sense of personal identity alongside the people they mingle with.
Rights and Religion
In a way, religion and religious groups have been given the liberty to perform rituals, traditions and culture that solely belong to their own. Understandably, it could be analyzed that these allowable situations are imposed along with certain limitations. These limitations often create a division between religious groups giving them guidelines on what particular customs are allowed to be performed and what are not. Take note that one of the most common right that most religious groups embrace is the capability of influencing others to engage in their group. In respect to the personal right of a person to choose what religion to belong to, church members are allowed to influence others from other religions to encourage them in relatively enjoining them with their cause and specifically redefining their lives in accordance with the specific culture of their group.
Those others who do not belong to any affiliations are also given particular guidelines to consider when dealing with others who strongly consider their personal convictions as the real source of life [as they may at times refer to]. Relatively, it is specifically identified that their liberty is also barricaded by the need to give respect and the need to recognize the desire of others to strongly be defined by their beliefs. While everyone has the liberty to choose how to live their lives and what guidelines to follow as they do so, each person is required to respect the others along with their personal convictions. While it is not prohibited to influence one another based on what they believe in, it is also not advised that one individual forces another to join a particular religious group. Every human individual has the desire to belong and every person has the right to choose where to belong to with full respect of what others choose as well.
Conclusion
Human rights and the guidelines it imposes as part of its strands of social authority provides both liberty and protection to human individuals as they choose to consider what particular life to lead. In relation to religious groups, their establishment and their expansion, humans are guided through human rights recognition that all individuals are required to respect each other regardless of the religion or the non-religious affiliations they may belong to. In line with this, it is important to note that human rights do embrace a great role of serving as the limitation and allowing line for the establishment of different social agencies existing today.
Stuck with your Research Paper?
Get in touch with one of our experts for instant help!
Messenger
Live chat
Time is precious
don't waste it!
Get instant essay
writing help!
Plagiarism-free
guarantee
Privacy
guarantee
Secure
checkout
Money back
guarantee
Get a Free E-Book ($50 in value)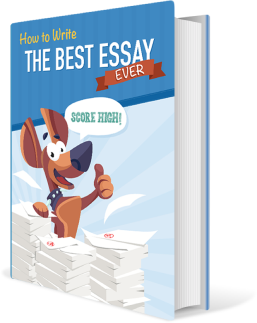 How To Write The Best Essay Ever!