Responses to the Problem of Evil, Research Paper Example
This Research Paper was written by one of our professional writers.

You are free to use it as an inspiration or a source for your own work.
Pilgrimage to Mecca known as Hajj has become the traditional ritual of 1.5 million Muslims who journey to Mecca during the last month of Islamic calendar (Campo 79). As usual, the pilgrimage lasts from six to ten day and includes almost constant prayer. Such pilgrimage is shaped by means of certain holy acts taken from Qur'an. In this essay, we are aimed to investigate, which exact acts of such pilgrimage to Mecca are shaped by the narrative of Hager and Ishmael. It is known that in the Old Testament, Abraham could not have a child with his wife. So, his wife found a handmaiden, named Hagar for him, with which he had a son Ishmael. Many priests and people state that Ishmael is respected in Islam for his wisdom and goodness and Hagar is the epitome of strong will and firm religious belief. In their narrative, they commit numerous acts and deeds to be considered by millions of Muslims when being annually on their journey to Mecca.
Basically, Hajj is targeted to improve the relationships with God by means of surrendering to his will and prayer. All people must be united by strong spiritual nature and must reflect love and brotherhood proved by their acts of sacrifice for the benefits of the others. Muslims, who come to Mecca, carry the word of God every day, and they constantly struggle either to accomplish their psychological needs or against all forms of evil, which is so widespread practically everywhere. People become more powerful if they gather at one place, sharing the similar thoughts. However, each act and tradition is tightly bound to the narrative of Hagar and Ishmael.
The story of Ishmael and Hagar combines the elements of pilgrimage to Mecca. Long after the great flood and the family of Noah, the earth appeared to be full of people again. All in all, these were not people who lived before the flood; before the flood, people used to live very close to each other; yet, subsequently, there was the mass phenomenon of pilgrimage, where all the families moved from one place to another. People, aimed at finding their shelters and homes, were expected to cover greater areas of land. The urban areas faced the creation of cities: in the north, Nineveh Assyria has been constructed as a powerful ruling state. People who moved to the west on the way to the river Nile managed to find Egypt with its pyramids and temples. Moving to the northwest, another community managed to find Mediterranean Sea. The mass population of people in different areas fostered the mass construction of cities. And among many cities, it is necessary to emphasize such as Sodom and Gomorrah. Most of the residents were weak, but there was Abraham who was sent by God's will to bring the order. Notwithstanding this fact, there was much evil in the city, and soon after Sodom and Gomorra were destroyed, Abraham had to move to a camp near Gerar, located not far from the Great Sea.
This myth has the direct depiction of pilgrimage on Earth, it regarded to give birth to the foundational story pilgrimage in Mecca. Basically, the pilgrimage of Hajj dates back to five thousand years, when the advent of Prophet Abraham built Ka'bah at Mecca (Brueggemann 51). The story of pilgrimage with Hagar and her son from Jerusalim to Mecca is the brightest manifestation in the myth.
Hajj is the name, given to pilgrimage to Mecca. "And a pilgrimage to the House is a duty unto Allah for mankind, for him who can find a way thither." (Qur'an, 3.97) The myth embodies the beautiful manifestations of personal desire supported by the strong will. We see that Hagar climbed two hills and mountains in search for water for her son. This ritual is the typical foundation of pilgrimage where pilgrims are expected to run and walk quickly seven times between two small hills, Safa and Marwah (Nigossian 42). The Ka'bah that has been built by Abraham and Ishmael is now circled by many Muslims, as it is considered to be the most sacred place on Earth. Ka'bah is also considered to be the symbol of the first part of Islamic message, which implies surrender or commitment. Pilgrims usually circle it seven times, touching and kissing the Black Stone. The myth proves that Ka'bah is the old Place of God and leads every human to the heavens, to the Seat of God.
Like Abraham and Ishmael prayed for Mecca, today, millions of Muslims are expected to pray as well. Because of their sincere prayers, the stone turned into Black from white (during the times of Adam and Eve). Due to the fact that water was the regarded to be the source of salvation from death (Ishmael's thirst), currently Muslims have the ritual of drinking water at Mecca (Armstrong 124). To respect and spread the God's word, Muslims also have to stand at Arafat, which is the most important part of the pilgrimage. They stand from moon to dusk near the mount of mercy and this has the direct linkage to Hagar's story, where her patience and belief were praised by God who reflected mercy towards her. This is clear, because mercy can aid them be saved at the end of time. "Standing at Mount Arafat is a climactic, emotional ritual that Muslims believe cleanses them of their sins and brings them close to Allah. The time spent at Mount Arafat is believed to symbolize Judgment Day, when Islam says every person will stand before God and answer for his deeds."
One more manifestation of Hagar's and Ishmael's narrative in pilgrimage to Mecca can be understood by their strong rejection of Satan. Belief in God should be supported by love, faith, mercy and sincere prayer. We know that in Qur'an Satan strives hard to sway Abraham, Hagar and Ishmael from obedience to God, because Satan claims that God would no way require such a sacrifice. God is silent, because he is intended to check the strength of belief. Satan states that if Abraham leaves Hagar and does not care about his son, he is able to sacrifice him. Additionally, Satan tells Ishmael that his father would be mad to act that way, leaving him alone. In the narrative, all three (Abraham, Hagar and Ishmael) drove Satan away by throwing stones at him. The ritual of sacrificing goat, sheep or young camel recalls us the Abraham's willingness to sacrifice Ishmael and, respectively, God's mercy with the help of substituting the ram for the boy at the last minute. In Islam and pilgrimage to Mecca such ritual of sacrifice is preserved, but only by those who dare to act in such a way. Such ritual is currently supported by the worldwide feast, which is to last for three days.
All in all, it becomes clear that the set of events that surround the narrative of Hagar and Ishmael are embodied in the feast celebrated each year during Hajj. Although some of the pilgrimage acts were developed by the inspiration from the narrative, the majority of them still recalls the events of the myth. Pilgrimage is shaped in the religious sense of its word and is supported by the number of holy facts from Qur'an. The case with Hagar and Ishmael was so pure and religious that it was placed within the structure of Pilgrimage to Mecca. Additionally, religious pilgrimage is depicted as the act of walking and running in personal insecurity and uncertainty. This is intentionally done by God to show that he is omnipotent and can protect every human who devotes his life to him. Additionally, the narrative of Hager and Ishmael enhances the importance of water in both life and religion. In the myth water has become the subject of concern. Hagar is intended to save her son, trying to find something to drink. Currently, during journeying to Mecca water is also considered as the source of salvation and holy ample energy. Hagar's climbing the hills and mountains became sacred. Today Muslims go up the hills to pray and speak to God. In the narrative we notice that the bottle was made of sheep skin and this is currently reflected in the ability of Muslims to sacrifice goat, sheep or camel with the holy intent if necessary. Finally, the myth revises the nature of journeying, implying that pilgrimage can be religious one. If in the story about Hagar and Ishmael we see that Satan is fought by stones and forever rejected, today Muslims journey to Mecca in order to honor and kiss the Black Stone as the eternal symbol of driving all evil away. Although many people speculate that religion cannot be based upon myths, the example of Hagar and Ishmael shows us that the events are relevant to celebration of pilgrimage to Mecca. Moreover, it is necessary to agree with the theologists that apart from Satan and evil, there is good and it is more powerful than mankind, which generates this evil. The humanity should consider the religious points as they are fundamental in terms of personal happiness and well-being. The points discussed in this essay are clearly explained, and the omnipotent power of God should be taken into account as he is the only Savior of the world.
Works Cited
Armstrong, Karen. A short History of Myth, Edinburgh. Scotland: Cannongate. Books. 2005.
Brueggemann, Walter. Genesis: in Bible commentary for teaching and preaching. Louisville, Kentucky: Westminster John Knox Press. 1982.
Campo, Juan Eduardo. Encyclopedia of Islam. Facts on File Inc. Books. 2009.
Nigossian, Solomon. World Religions: A Historical Approach. 4th edition, Bedford: St. Martin. 2007.
Stuck with your Research Paper?
Get in touch with one of our experts for instant help!
Messenger
Live chat
Time is precious
don't waste it!
Get instant essay
writing help!
Plagiarism-free
guarantee
Privacy
guarantee
Secure
checkout
Money back
guarantee
Get a Free E-Book ($50 in value)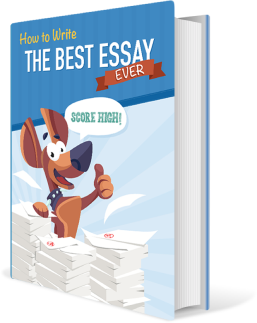 How To Write The Best Essay Ever!