Risk Management and Mitigation Plan, Research Paper Example
This Research Paper was written by one of our professional writers.

You are free to use it as an inspiration or a source for your own work.
What is a Risk Plan?
The purpose of a risk plan is to identify risks that may occur during the project and take steps to prevent their occurrence or at least minimize their impact in case their occurrence is inevitable.  Thus, a risk plan is not only concerned with the actual risks but also their potential impact. A risk plan involves a number of elements as described below.
Risk Management
Risk management has been determined to be the single best way to deal with the potential risks that may arise. Effective risk management involves not only properly understanding the risks but also being knowledgeable regarding potential preventative measures and solutions. Risk management includes an understanding of the nature of the risk, the categories under which potential risks may fall under, the probability of the risks to occur, and having a detailed plan regarding the management of the risk. In addition, risk management also takes into account the fact that timing is of paramount importance. Risk management usually involves four steps which are:
Risk Identification (Spotting Hazards) – Risk identification involves examining the event site or project and anticipating any risk factors that could arise and pose danger to the project or the project participants.
Risk Quantification (Risk Assessment) – This involves calculating the probability of risk and identifying the potential effects if the risks do occur. In other words, this step helps us organize the risks identified according to their potential severity and plan and allocate resources accordingly.
Implementing Solution (Fixing the Risk) – This stage involves taking steps to eliminate or isolate the risks identified earlier. It involves allocating resources, choosing the solutions among the available options, and fulfilling other administrative procedures.
Result Evaluation – This step evaluating the solutions that were implemented and the extent to which they succeeded in eliminating the risks. This step allows us to identify things that were done well and those that were not. In addition, it may also help us identify processes that added little value and could be avoided in the future. This step usually involves risk assessment template.
 Event Name and Location:
Date of assessment:
Assessment conducted by:
#

 

 

 

Step 1: Risk Identification
 

Step 2: Risk Quantification

 

Step 3:(Assumption)

 

 

Step 4:Project Impact-Mitigation Plan (Fixing the problem)-Response

 

 

 

 

 

 

 

 

 

Identify tasks and associated risks

 

 

 

 

 

 

Identify the severity of risk( low,

moderate, significant,

or high). After strategies

have been put in

place, reassess

risk (see below)

 

 

 

 

 

Identify Assumptions

 

 

 

 

How the risk will be eliminated or the impact minimized

 

 

 

 

 

 

1
Equipment delays
Medium Risk
Equipment is delayed in shipping to sites or needs to be replaced because of bad site surveys, unforeseen circumstances, etc. and delays implementation/training
The cost and length of time required for the entire project of ACME Development Corporation (ADC). The ground decay would delay time of completion by around two days. Build in a week for install to cover delays in shipment
2
Training takes longer than expected
Low
Users take longer than expected to be able to initially operate the new system, forcing a schedule slip
In cases where there is sanitation problem, the contractor will have a plumber to fix the problem on time.

Build in extra day for follow-up training/clarification

3.
Travel delays (installation)
High
Installers who visit multiple sites might get delayed at one or en route, delaying the whole installation.
Time is critical. Have multiple installation teams to provide backup in case installation problems occur at a particular site
4.
Travel delays (training)
Small
Trainers who visit multiple sites might get delayed at one or en route, delaying project completion.

Structural damages, if left unchecked by the project supervisor before commencing the project, may cause structural damages to reoccur. These are costly both in terms of cost and time.

5.
Running out of cash
Small
Companies who operate in fiscally constrained times sometimes have to reprioritize projects to help save money.  This project is of low critical importance because the sites have been working without it for quite a long time now
The budgetary allocation and schedule of the project are tight, thus, the sponsor may have to obtain loan because any delays could stall the entire project.
6
Tool doesn't work
Tool doesn't perform as advertised, forcing on-the-fly changes to the software
1 .Alternative solutions are not needed

2. The budget could be met through purchase of cheaper substitutes

3. Project members can not participate

7
Procuring Inadequate Software and Hardware Securing Mechanisms
Medium
The procurement strategy may focus on cost and not quality.
Alternate solutions are not needed. Research the product specifications and verify that specifications are met. The procurement process should also take reliability and warranty of products into account.
8
Procuring Inadequate Warranty on Produces and Services
High
Cost constraints may influence adequate procurement closure and project maintenance management issues.
Contractor should be hired to achieve quality and desired results. Ensure that the procurement planning process addresses reliability and warranties.
9
Properly  Developing Statements of Work
High
Our contracts may assume our desired visions are accurately conveyed to the contractors.
In order to identify the needed knowledge quickly, new ideas and ways that help achieve this should be discovered. Ensure contractors are aware of the instructions, performance criteria, and limitations.  Monitor the progress.
10
Failure to Schedule Removal Sensitive Information from Old/Unused Hardware
We may have assumed de-sensitizing of our equipment was scheduled and complete.
1. Damaged items that need to replaced and reordered

2. Know the items that have to be readjusted

Ensure channels of communication are available to ensure timely and accurate progress reports.

11
Procurement Activities Delaying Project's Activities
low
Tunnel vision may prevent incorporating some flexibility in the scheduling of activities.
Completion order must be reorganized for the various project phases.
12
Poor Contingency Response Plan
medium
Not having a Plan B or C to provide assurance and insurance.
Items that need to be readjusted or redone Again, contractors may need to be used.
Requirements
Score
Weight
Weighted Score

(Weight * Score)

Installs and Configures Scheduling Tool Databases
4
5
20
Provides Extensive Product Warranties
2
4
8
Cost
5
7
30
Training and Product Knowledge Support
2
5
10
Removal and Disposal of Equipment
2
2
4
Trouble-shooting and Diagnosis
3
6
18
Responsiveness/Communications
2
5
10
Total Weighted Score = 100
*Weighted Scales: Score (1 to 5) = 1 is the lowest and 5 is the highest.
Weight (1 to 10) = 1is the lowest and 10 is the highest.
Reference:
Fan, M., Lin, N., & Sheu, C. (2008). Project Management Template, Oxford University Press
Perminova, O., Gustafsson, M., & Wikstrom, K. (2008).Project Management and Implementation , McCrew, New York
Olsson, R. (2007).
Stuck with your Research Paper?
Get in touch with one of our experts for instant help!
Messenger
Live chat
Time is precious
don't waste it!
Get instant essay
writing help!
Plagiarism-free
guarantee
Privacy
guarantee
Secure
checkout
Money back
guarantee
Get a Free E-Book ($50 in value)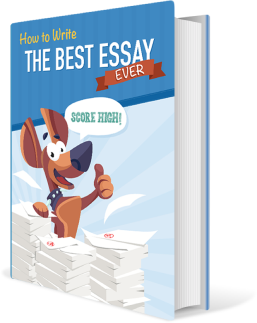 How To Write The Best Essay Ever!