Safie in Frankenstein, Essay Example
Pages: 5
Words: 1474
Essay
This Essay was written by one of our professional writers.

You are free to use it as an inspiration or a source for your own work.
Frankenstein Character: Safie
Safie, one of the most unique characters of Shelley's Frankenstein is described as happy, curious, and a quick learner. She is mysterious, and – like the monster – an outsider. She is everything that the monster is not: beautiful, courageous, and easy-going. The below analysis is attempting to reveal the real meaning of the character, and her role in the novel.
What Is Safie Like
Safie  is admired by the "Creature" for her "countenance of angelic beauty" when she first arrives at the cottage. She is the daughter of a Turkish merchant. She speaks a different language, and she is not understood first, nor does she understand people around her. She was raised Christian, and the story of her life becomes a learning tool for the Creature. She decides to stay with the DeLacey-s and escapes when she discovers the secret. She is, however, a feminist character, as she defies her father, and has her own will. An independent spirit, who knows what she wants, something that in Shelley's age only men were allowed to do.
According to the Creature. (Shelley, 172). "Safie was always gay and happy; she and I improved rapidly in the knowledge of language, so that in two months I began to comprehend most of the words uttered by my protectors". The beauty of Safie is not empty, however; she sings sad songs and cries. She is a fast learner, and an intelligent person.
Motivations
When Safie learns that her father promised her hand to Felix, she immediately sees the marriage as a solution to her problems: she can stay in the civilized world, and away from Turkey, the land of threats. She also falls in love with Felix, and her love is  even stronger because Felix is the one who rescues her father. Safie learns the language from Felix, who takes his time to read her from the book "Ruins of Empires". She is highly motivated to better herself, and serves as an example for others. She goes through difficulties and survives, still manages to smile after all the troubles. She is ready to start a new life and trust others, despite she was treated badly before. She is motivated by hope for a better life, and she can trust the  DeLacey  family. She is a caring individual who does not only  receive but give love as well. She is also forgiving. According to Shelley (178), "The father of Safie had been the cause of their ruin". She knows that her father put her in an awkward situation with the DeLacey-s. She can also change the family's attitude and get them to help her father. She has a positive and loving attitude towards her parents and all people. She talks in  "high and enthusiastic terms of her mother" (Shelley, 181). Still, her connection with Christianity and the values of Europe serve as the main motivation for her action: "The prospect of marrying a Christian and remaining in a country where women were allowed to take a rank in society was enchanting to her" (Shelley, 181). She does not try to charm people around her, but even the Creature is drawn to her. She is looking for security and love, caring in her life, and is happy to find Felix who can provide her that. However, she is strong, and independent, able to carry out her will; a character that is an attack on 19th century sexism, assigning women the role of being the uneducated, caring, and passive homemaker.
Contrast With the Monster
There is a great contrast drawn between Safie and the Creature by the author. The Creature admires the inner and outside beauty of the girl, as well as her ability to open up, learn, take on the customs of others, and communicate. Anything that the Creature learns about human relationships he observes through the interaction of Safie and Felix. He does not have a past and a father, mother, and support system, like Safie, and he admires people with memories. Through Safie's memories, the Creature learns more about human existence and communication than from the DeLacey's. Safie is able to communicate with the Monster, even though she does not speak; through her signs and emotions, she can connect the Creature with the surrounding people.
Socialization Patterns
Safie is trying to settle down and aims to fit in her new environment. While the Creature is attempting the same, he is limited by his looks and origins. People can relate to the story of Safie, her sufferings, her time in Turkey, and her father's misery. However, they seem to be closed up for the Monster, as they do not look at him as a human being, and he cannot be included in the small community. Indeed, the characters know nothing about the monster's feelings, aspirations, thoughts, and he is unable to connect with humans. Safie can do it through emotions and her unique language, intonation, and facial expressions, but the Monster cannot. He is constantly misunderstood. People fear him because of his looks, and he cannot master body language to express his intentions and emotions. A good example for this contrast is when Felix, Agatha, and Safie meet him: "Felix darted forward, and with supernatural force tore me from his father, to whose knees I clung, in in a transport of fury, he dashed me to the ground and struck me violently with a stick". His looks and his inability to communicate prevent the Creature from socializing with the people. They fear him, while they try and connect wit Safie.
The Role of Safie as A Character in Frankenstein
Safie has several roles as a character in Frankenstein. First, she provides a contrast for the character of the Monster. Inside, she is the same as the Creature: she is looking for love, relationship, and the sense of connectedness. However, she has a history. When she lived in Turkey, being educated as a Catholic, she felt just as out of place as the Creature does. Further, when she arrives to France, she feels like she finally found her true home, and does not want to leave. She succeeds winning the household members' love and sympathy over, as she is joyful, knows the norms of the society through her education, and can communicate her emotions. As a contrast, the Monster cannot express himself. Indeed, he is looking to get connected with others, but does not succeed. He is looking for companionship, but he gets rejected all the time. There is a contrast between the reception of the beautiful woman in the black dress who has gentle eyes, and the monster. Even though initially the people do not know who she is, Safie wins the respect and love of the family, while the Creature makes them scared, angry, and closed-up. He is lonely and remains an outsider, while Safie is accepted: "I am alone and miserable; man will not associate with me; but one as deformed and horrible as myself would not deny herself to me" (Shelley, 214). The relationship that Safie builds with Felix makes the monster realize that he is craving for companion, and he understands that he is different; does not belong. Safie, however, is a strong character, who does not settle but fights to achieve her goals, becomes a self-educated woman; a true feminist character. She has self-respect, and knows her worth.
Safie also inspires the Creature to learn. Through her learning, he learns things about humans, history, emotions, and understands the language. He understands that those who learn and engage in acquiring knowledge will become stronger. If he did not listen to Safie's lessons, he would never be able to think and reason. He learns to read, and realizes how humans describe him: disgusting and cursed. While the monster realizes that he cannot connect with humans, and does not want to win them over any more, he uses his reasoning skills to ask Victor to create a "companion" for him. The role of Safie, therefore, is to show the Creature the  power of human relationships and emotions.
Conclusion
Overall, the character of Safie has three roles in the novel: to create a contrast between how people look at beautiful people and grotesque features, to help him learn the language and human skills, academic subjects, and to make the Monster realize that relationships are important and can help dealing with difficult situations, the rejection of the world, and emotional pain. She is a strong feminist character who shows the way for the Creature, instead of following others.  Both characters are from a different world, and the DeLacey-s accept one of them, based on her looks and ability to express her emotions, and reject the other, based on his looks and inability to show his true feelings. This ability makes Safie a strong feminist character, and one that breaks out from the restrictions of her sex.
Works Cited
Shelley, M. "Frankenstein". 1818. Print.
Time is precious
don't waste it!
Get instant essay
writing help!
Plagiarism-free
guarantee
Privacy
guarantee
Secure
checkout
Money back
guarantee
Get a Free E-Book ($50 in value)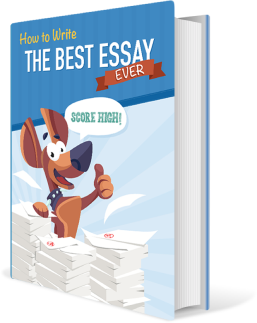 How To Write The Best Essay Ever!