Section 377A of the Penal Code, Essay Example
Pages: 4
Words: 1088
Essay
This Essay was written by one of our professional writers.

You are free to use it as an inspiration or a source for your own work.
This paper is based on the Section 377A of the Singaporean Penal Code. This section deals with the criminal offenses of the adult men mutually consenting. It is major remaining part of the legislation of Singapore which states that, 'Any person who is a male, abets or commits in a private or public place, the commission by any man or attempts to procure any gross decency act with another man, shall be charged of 2 years imprisonment' (Chua, 2012).  In order to understand Section 377A, first we need to understand the law code of Section 377. Section 377 pertains to the sex which is criminalized against the order of nature i.e. gay sex (Chua, 2012). This section states that any person whoever voluntarily has an intercourse that is carnal and is against nature with any woman, man or animal shall be punishable for life imprisonment or to an imprisonment for a term of 10 years and also have to bear fine (Chua, 2012).
This case came when the man and a gay couple were charged of having sex (oral) in a public toilet with another man (Chua, 2012).  So, this case was applied to the court and was declared void under Section 377A as being discriminatory. Mr. Kenneth Chee and Mr. Gary Linn in November, 2014 challenged section 377A and argued that this charge was discriminatory as it targeted males and not females. This in short breached the constitutional right to equality of the couple. There is a big debate going on in the public sphere and the parliament of Singapore reading this law which pertains to Section 377A (Oswin , 2010). The Singaporean law is supreme under the Constitution and any enacted law by the Parliament which is not in relation with the Constitution of Singapore is regarded as invalid or void. The case of Section 377A came after when a gay couple named Mr. Kenneth Chee and Mr. Gary Lim and a man named Mr. Tan Hong contrived the Articles of 12 and 9 and contended that Section 377A of the constitution to be struck down (Oswin , 2010). But the Appeal of the Court rejected their arguments and ruled out that the 377A Section was constitutional. As indicated by Article 9 that no individual shall be deprived of personal freedom or his life that is in relation with the law' (Chua, 2012).
Deborah Barker, the senior counsel who acts on behalf of the couple argued that the right of personal liberty and right to life under 9th Article should comprise of the right to personal autonomy and privacy for an individual to show love towards another person. But this argument was rejected by the court because this phrase hold that 'personal liberty or life'. This refer to the freedom of the person from an unlawful incarceration and unlawful life deprivation (Lee, 2008).  It was argued by Mr. Ravi who was acting on behalf of Mr. Tan, argued that the Section 377A was arbitrary, absurd and vague. The reason is that it couldn't qualify under Article 9 as 'law'. It was disagreed by the court that the term 'an action of gross decency with another individual 'in this Section as unclear and vague. Moreover, the indecency concept as seen in the other laws of Singapore like Children and Young Persons or the Women's Charter Act. Mr. Ravi's argument was rejected by the court also. As Mr. Ravi implored that the Section 377A was vague because it criminalized the group of minority on the basis of their identity and this was unchangeable (Chua, 2012).  It was noted by the court that there are still some scientific views that are conflicting. As sexual orientation is unchangeable so there were not any premature views to give conclusive remark on it. So, for the court this sexual orientation un-changeability was regarded as 'extra-legal' issue that is external to the courts' remit (Chua, 2012).
According to the 12th Article, 'All the individuals are equal in the eyes of law and are entitle by the law for equal protection'. It forbids specifically discrimination against the citizen of Singapore on the basis of race, religion, place of birth or descent.  As the Article 12 gives equal protection to the citizens, then the courts are allowed to pass those long held laws to treat people differently if it is a part of a rational classification (Lee, 2008). The courts in Singapore have utilized the term of rational classification test to identify whether a statute is different or in consistent with the 12thArticle. Based on this test, a statue that is constitution if it differentiates then it is based on an 'intelligible differentia' (Chua, 2012).   This specifies a distinguishing characteristic and meaning is discernible which bears a rational relation to the law's objection. So, it was held under the classification of the court the Section 377A as prescribed 'an action of gross decency by a man with another individual' was based on the concept of intelligible differentia (Lee, 2008).
After going through the arguments and the analysis of the historical documents pertaining to the Section 377A's enactment, it was ruled out by the court that there was a full coincidence in regard to the purpose, objective and differentia of Section 377A to enforce the morality socially. Under this test, Section 377A passed a legal muster. It was noted by the court under Article 12 that it doesn't pertain to the issues falling under Section 377A (Chua, 2012).   It was because the provisions specified prohibits the discrimination based on descent, place, race or religion but it didn't indicate the word 'sex', 'gender', and 'sexual orientation' (Chua, 2012). As these three words were absent under Article 12, so the court ruled out this argument under Section 377A.
References
Chua, L. (2012). Legislation and Case Notes: The Power of Legal Processes and Section 377A of the Penal Code. Singapore Journal of Legal Studies, 457.
Chua, L. J. (2012). Power of Legal Processes and Section 377A of the Penal Code, The. Sing. J. Legal Stud., 457.
Chua, L. J. (2012). Pragmatic resistance, law, and social movements in authoritarian states: The case of gay collective action in Singapore. Law & Society Review, 46(4), 713-748.
Lee, Y. C. (2008). Don't Ever Talk a Fence down until You Know the Reason It Was Put Up-Singapore Communitarianism and the Case for Conserving 377A.Sing. J. Legal Stud., 347.
Oswin, N. (2010). Sexual tensions in modernizing Singapore: the postcolonial and the intimate. Environment and planning. D, Society and space, 28(1), 128.
Shing, L. J., & Kher, C. (2003). Saying no: Sections 377 and 377A of the Penal Code. Sing. J. Legal Stud., 209.
Time is precious
don't waste it!
Get instant essay
writing help!
Plagiarism-free
guarantee
Privacy
guarantee
Secure
checkout
Money back
guarantee
Get a Free E-Book ($50 in value)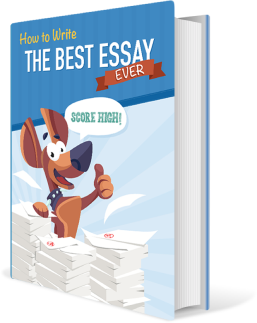 How To Write The Best Essay Ever!