Secular & Christian Leadership in Corinth, Thesis Paper Example
This Thesis Paper was written by one of our professional writers.

You are free to use it as an inspiration or a source for your own work.
Main Idea and Outline
1 Corinthians 5:1 to 5:5 discusses a specific act of sexual infidelity in which a man lays with his father's wife, highlighting the sin of incest (1 Corinthians 5:1). Furthermore, pride felt as a consequence of this reaction is considered to be sinful as well (1 Corinthians 5:2). This passage deals with the lack of emphasis that Corinthian Christians had placed on this particular sin and attempts to make them recognize the error of their ways. In addition, the passage states that it is important for fellow Christians to recognize the error in the ways of these individuals so that they are able to avoid taking similar actions and live a purer existence. God is always present and we must recognize this as we conduct our actions (1 Corinthians 5:3-4).
Introduction
There are many mentions of sexual misconduct throughout the Bible. In this specific instance, Paul provides the reader with an unethical example of behavior among the Corinthians. He reminds us that a man sleeping with his father's wife is an example of incest and is therefore an act of infidelity. By demonstrating that the man should be ashamed for performing this act, he indicates that this shame should be felt by others who wish to conduct the same act or who have performed it as well. Paul teaches us that we are constantly in God's presence and we should conduct actions in accordance to this knowledge. While Paul is unable to judge these individuals for these actions in the hypocritical sense, he believes that it correct to point out this immoral behavior, as it would not be approved. This action very clearly violates two of the most basic laws provided to us by God; the fact that adultery should not be committed and the fact that it is inappropriate to lay with another man's wife. However, this particular act of incest is unethical for additional reasons, which Paul denotes. Paul suggests that spiritual protection should be removed for individuals that proudly participate in incestuous relationships.
Context
1 Corinthians was authored by Paul following his missionary journey with Barnabas. At this time, he heard of the sins committed by the people of Corinth, which was a large territory including parts of Rome and Greece. While on a mission abroad, Paul had learned of the unethical actions taken by the church of Corinth in his absence. As a consequence, he sent the church a series of remarks regarding their behavior that became a part of 1 Corinthians. A series of crimes had been committed in Corinth by the people which had been ill-enforced by the church. Paul noted instances of food sacrificed to idols (1 Corinthians 8:1) and pride for the immoral actions taken by members of the populace (1 Corinthians 5:1-5). Paul was the first individual to bring the gospel to Corinth and therefore felt responsible for rectifying the actions that had been taken by its inhabitants. He reminds the church that the institution belongs to God and no man and that conduct should be made in accordance with this understanding.
While the original audience for these messages were the people of Corinth, Paul wished all Christians to understand that people must strive to have the goodness of God. In 1 Corinthians 5, Paul describes one instance in which both the church and the people of Corinth have violated God's will. Prior to this passage, Paul provides the people of Corinth with a warning regarding their behaviors and how they should be altered, although he does not cite specific examples of misconduct. In the passage following 1 Corinthians 5, Paul addresses the lawsuits that believers have brought to one another stating that they are not they themselves able to pass judgment on one another as this is the responsibility of God alone. Furthermore, their conduct must not be directed by non-believers, which indicates that Christians are providing too much power to their court systems and not enough emphasis on conducting themselves according to the laws that had been set forth by God.
Content
Incest as a Sin
1 Corinthians 5:1-5 primarily concerns itself with the sexual infidelity that Paul observes that the Corinthians had befallen. While the passage discusses the immoral act of one individual, it is clear that this example is used to indicate the variety of sexual sins that were committed by the Corinthian people as a whole. "It is actually reported that there is sexual immorality among you, and of a kind that even pagans do not tolerate: A man is sleeping with his father's wife" (1 Corinthians 5:1). This passage indicates that Paul had been made aware of these sins during his mission abroad and wishes to address them (Garland 2003, 5-20). By providing the specific example of "A man is sleeping with his father's wife", he is addressing an act that could be performed by one person or by many. By using this language, he is allowing the content of his letter to be personally addressed to all who are guilty of this act, demonstrating that he wishes for these individuals to reflect upon the morality of their acts and reconsider engaging in this behavior. Paul states that not even "Pagans" tolerate this act, showing that Christians should be holding themselves to higher ethical standards, which is not the case that he observes among these people (Guzik 2013). As such, Paul finds the need to remind the Corinthian people of how to act in accordance with God's will (Witherington 1995).
Pride as a Sin
In the second part of this passage, Paul demonstrates that he is upset not just with the immoral acts committed by these individuals, but the pride that they take in these immoral actions as well. Specifically he states, "And you are proud! Shouldn't you rather have gone into mourning and have put out of your fellowship the man who has been doing this?" (1 Corinthians 5:2). Paul indicates that rather than being ashamed of these actions, the people of Corinth are openly sharing their involvement in these acts (Krell 2009). An important part of being a moral individual is recognizing when one is wrong and learning from these errors. Paul notes that the Corinthian people are unable to do this, which prevents them from being closer to God (Mitchell 1991). In this verse, we learn that Paul believes that such sins should not be taken lightly. When Paul states to "put out of your fellowship the man who has been doing this", he condemns not only the acts that were committed by the individual, but the simple act of members of society failing to address the errors of this individual's way. By failing to attempt to correct the poor actions of our fellow man, we are reinforcing his ability to conduct himself in an inappropriate manner.
Acting According to God's Will
In the next part of the passage, Paul exerts his authority over the Corinthian church as an apostle by stating "For my part, even though I am not physically present, I am with you in spirit. As one who is present with you in this way, I have already passed judgment in the name of our Lord Jesus on the one who has been doing this" (1 Corinthians 5:3). By saying this, he is demonstrating that his physical distance from Corinth does not make him any less concerned with the behavior of its people. Because Paul asserts his power in this statement, he is able to demonstrate the importance of his overall message and shows that it is important for both the church and people of Corinth to adhere to his appeal. While Paul notes that he is unable to judge the people of Corinth in the same manner as God, he notes that he is able to determine whether or not the actions of the people are in accordance to God's commandments (Fiorenza 1986). Paul notes that based on the laws provided to man by God, these commandments have not been carried out in Corinth and that it is necessary for the people to use these commandments as their primary law.
Paul uses the remainder of the passage to condemn the acts of the incestuous individuals in Corinth. Specifically, he states "So when you are assembled and I am with you in spirit, and the power of our Lord Jesus is present, hand this man over to Satan for the destruction of the flesh, so that his spirit may be saved on the day of the Lord" (1 Corinthians 5:4-5). Paul states that an individual who engages in such sinful acts should be put outside of the protection provided by the church, which would therefore leave him in the devil's domain (Horrell 1996). This is a warning used by Paul to demonstrate what will happen to individuals that do not live in accordance with God's will. If this will is followed, the people will be offered protection. However, sinners cannot be held equal to those who wish to live in His shadow (Clark 1993). Paul's message also serves as a warning to the church of Corinth that the sin of man cannot be ignored; it is their responsibility to address it. Ultimately, Paul indicates that one of the major reasons for the immoral actions of the Corinthian people is a direct consequence of the inability of the church to provide adequate counsel. It is necessary for the church to steer people in the right direction so that they do not find themselves victim to sin. Paul wishes for all souls to achieve eternal salvation rather than destruction, which is the reason for his appeal to the church of Corinth. He wishes to rectify their practices to ensure that the people of Corinth can be saved. Paul offers a solution to the church, stating that some individuals should be removed from the community in order to reflect upon their actions and to eventually come to repent their sins.
Theological Interpretation and Application
This passage reflects upon some of the core principles of Christianity. While it discusses one sin in particular, incest, it is necessary to consider that this sin is under a direct violation of two of the Ten Commandments, the most basic rules given to man by God. As such, incest is noted to be a significant sin. In this passage, Paul reminds us that we should conduct ourselves in a pure and godly manner, addressing the sins of both ourselves and our neighbors. Furthermore, he places an emphasis on the church in regulating this self-improvement. As a consequence, Paul notes that it is important for Christians to come together as a community in worship and prayer and to prevent one another from engaging in immoral acts. We should make ourselves responsible for the salvation of one another, and remind our friends and neighbors that we should follow the laws given to us by God.
Bibliography
Clark AD, 1993. Secular & Christian Leadership in Corinth. New York: Brill.
Fiorenza ES, 1986. Rhetorical Situation and Historical Reconstruction in 1 Corinthians. Cambridge University Press.
Garland DE, 2003. 1 Corinthians. Ada, MI: Baker Academic.
Guzik D, 2013. 1 Corinthians 5. http://www.enduringword.com/commentaries/4605.htm (accessed March, 14 2015).
Horrell DG, 1996. The Social Ethos of the Corinthian Correspondence. Edinburgh, Scotland: T&T Clark LTD.
Mitchell M, 2001. Paul and the Rhetoric of Reconciliation. Louisville, Kentucky: John Knox Press.
Krell K, 2009. 13. How to Handle a Scandal (1 Corinthians 5:1-13). https://bible.org/seriespage/13-how-handle-scandal-1-corinthians-51-13 (accessed March, 14 2015).
Witherington B, 1995. Conflict & Community in Corinth. Grand Rapids, Michigan: The Paternoster Press.
Stuck with your Thesis Paper?
Get in touch with one of our experts for instant help!
Messenger
Live chat
Time is precious
don't waste it!
Get instant essay
writing help!
Plagiarism-free
guarantee
Privacy
guarantee
Secure
checkout
Money back
guarantee
Get a Free E-Book ($50 in value)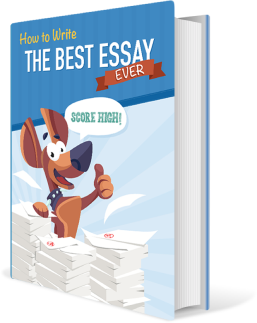 How To Write The Best Essay Ever!