'Seinfeld' the Great Jewish Sitcom, Essay Example
Pages: 8
Words: 2260
Essay
This Essay was written by one of our professional writers.

You are free to use it as an inspiration or a source for your own work.
'Seinfeld', with its inimitable manner of making everyday events funny, is frequently ironically referred to as "the show about nothing". It initiated set of words into America's pop culture lexicon. And even now it continues to draw network-sized audiences into its uniquely comic world. (Sony Pictures Digital Inc., 2009)
'Seinfeld' was premiered in 1990 on NBC. It showed lives of four friends living in New York. Jerry (Jerry Seinfeld) is a central character; he is a stand-up comedian. His childhood best friend is George Costanza (Jason Alexander) who is typical loser – he is unable of working and dating, as everything goes wrong despite the fact that he has plenty of plans intended to realize both. Elaine Benes (Julia Loius-Dreyfus) is Jerry's ex. Kramer (Michael Richards) is presented as Jerry's excessively imaginative neighbor, who has no work and an unparalleled ability to poke his nose in situations he could not otherwise get into. The sitcom was on screens since 1990 to 1998 and gained a lot of prizes, awards and nominations. Though light humour of 'Seinfeld' has been ubiquitous and it still has a lot of people who can cite half of the episodes by heart, there are things not that senseless in the show about nothing.
First of all, it was apparent from the very beginning that this foursome is Jew. But when it comes to actors, them being Jews is a under a great suspend. But why? Why all that people who say Yiddishisms, who are seemingly Jewish by their appearance are doubted to be real Jews?
When it comes to Jerry Seinfeld there, nobody doubts whether he is Jewish or not. He is Jewish on the screen and in his life. But the rest of the company, namely, Kramer, Elaine and George are so doubted to be Jewish that this even attracted the attention of publicity (Cohn).
It was not clear whether they were Jewish or not from the public appearances and exclamations, but some study in the subject showed that neither Cosmo Kramer, nor Elaine Benes, and George Costanza are definitely not Jewish. (Cohn) Lynne Cohn shows that in one episode Kramer plans a Jewish singles function with authentic ethnic foods. He wants Jerry and Elaine to be present, but Elaine claims that she is not Jewish, and Kramer (or Michael Richards?) replies, 'Neither am I.' The real Kramer in the sitcom, upon whom the character is based is Jewish and an old neighbor of Larry David, one of authors of 'Seinfeld' Then Cohn insists that in the same episode Kramer held the function at the Knights of Columbus Hall – but the Knights of Columbus is a Catholic organization!
In the same article there was a phrase that the spokeswoman for Jason Alexander (George) said that the Jewish actor 'does not know the religious background of George Costanza, and has no comment about it' It is strange, especially if Estelle Harris' question whether Mrs. Constanza she was playing was Jewish or not to be taken into consideration. If she did care, the question is why an actor from the same sitcom preferred to keep silence about such a thing?
In my opinion, it was Jewish assimilation issue that was hidden under the mask of the perfunctory sitcom. The problems like importance of being Jewish, change of Jewish lifestyle to American one, Jews having no hope in the big city with other traditions faintly underlie the joking plot. It is not that obvious, but for an attentive observer all these jokes gradually start to have another meaning.
In 'Seinfeld' the spirit of Jewishness is constantly present, but things are not named Jewish straightly. All episodes are full of Jewishness – all events happen around food; eating cereal, Jerry's house when cooking meals, Kramer borrowing some food, etc. Two main elements that are so characteristic of this sitcom and so Jewish are Jerry's parents who live in Florida and communicate by means of questions and Jerry's 100 percent predictable response 'OK already!' The second element is a kind of humour, that very type that is so typical for people who are used to laughing at their misfortunes, with a hint of "What's up with that?" humour. People are not exclaimed to be Jews, but they do behave themselves as nobody from Native Americans would do. May be the situation and people in the sitcom 'Seinfeld' are not ideal Jewish. But the problem is that they represent a certain lifestyle that can be attributed to lifestyle of assimilated Jews. Though in Jerry's case there are certain Jewish behaviors and expressions they still are symbolic in their nature.
American Jews cannot lead the life they were addicted to in Israel. As Jewish Diaspora is rather numerous, they all have to adjust to the life of other country with other dominating religion. The main concerns of Jewish Americans are intermarriages that lead to quick assimilation, poor opportunities for rising children as religious Jews, difficulties they face when trying to define themselves as a Jewish ethnicity in America.
Though it is not prohibited to have your own religious convictions, or follow some certain religiously prescribed way of life, American Jewry faces some problems that are caused by American Christian society. Many Jews selected Non-Orthodox Judaism as it is much more tolerable when it comes to intermarriages and othe social issues. Nobody limits Jews when we want to express ourselves and our Jewishness, it is even claimed that possibilities for it grow in the course of the time, but the necessity to adopt a Christian, American lifestyle is present and some social norms should be followed. So, 'Seinfeld' provokes a lot of controversy about its characters lives.
Their lifestyles are influenced by principles of rationality, certainty and truth. Nowadays the term 'truth' seems to be blurred and relative. The only criterion of the truth comes as result of internal nature of knowledge – no external criteria can be imposed. Jewish concept of truth is absolutely another. For a real Jew, a truth is written in Torah and subjective opinions are not taken into consideration. Researches on American Jewish identity showed that Jews irrespective of their lifestyles consider their Jewish identity as something inalienable. They do not think that intermarriage or change of lifestyle influences their Jewishness. In 'Seinfeld' characters do not show their attitude to their national identity; they do not even say that they are Jews, though it is easily understandable from the plot, from their deals and words. Is it the sign of Jewish shame or just a commercial method to avoid Jews being offended by such behavior of other Jews?
Though 'Seinfeld' is not representational, but it certainly hides more meaning that it seems. 'Seinfeld' characters are all role models they make us think about problems of Jews nowadays, about meaning of being Jewish in current society.
Though there were some arguable points about 'Seinfeld' in episodes with bris, rabbi and keeping kosher that concerned Judaism and caused public resonance. Several episodes have inspired phone calls to the Anti-Defamation League, including one about a rabbi, another dealing with keeping kosher and another about a bris. When rabbi in black hat and black suite, who spoke in a nasal pitch, revealed confidential information on public TV, or Kramer sneaked lobster into omelets for a girl who keeps kosher, it looked like something sacrilegious. And when Kramer attempted to 'save' the baby from the mohel's knife claiming that the whole practice is inhuman, and it resulted in baby being named Kramer because of Kramer's presumed anxiety about child's health, it seemed even worse.
When the situation with rabbi took place, publicity agents for the show claimed that it was just fun, a good fun. But provided the fact that Jerry Seinfeld is Jewish it could not have been an anti-Semitism act. But it did include scenes that normal Jew would not allow to appear in the show. As for me, it means that assimilated Jews are less perceptive to such religious offences and turn a blind eye on them. Orthodox Jewish author would never allow such things. But, if truth be told, he would not allow the whole sitcom…
'Seinfeld' is a show, and it must be interesting to gain popularity. The story of the assimilated American Jew would not be that interesting had it not been for the mixed cultures. But when the plot is omitted, the 'Seinfeld' becomes very much alike life of American Jews. Though arguably, it is true, as many of American Jews live in the open American society and assimilate into its traditions and patterns. Whether real Jews must be religious or not is a question of personal convictions, but in the Sitcom there are assimilated Jews who are far from being religious. They visit synagogue thrice a year and never think of themselves as of parts of G-d's world.
But what else can be derived from all these hilarious episodes that once glued the whole country to TV? All of the four friends are in some kind losers. Their common trips always result in funny but disappointing events. Their lives are full of situations when they make fools of themselves. Of course, in the sitcom such situations are left and right and center, but the whole impression of their destinies is rather gloomy. It looks as Jerry will never be a famous and respected comedian. It seems that George will never find a successful way to find a job and a spouse. Elaine will never become popular and her life will not change. Kramer will never become a top dog. All these situations cannot be simply the result of the badly thought of plot. The sitcom was long enough to think of the life lines of four people.
In my opinion, it is more of the intentional continuity of the plot, of the constant unchanging life styles and patterns than of the popularity of these patterns. Nothing bad would happen if some situations were beneficial to their careers or life targets, and nobody would object. But they remained losers from the very beginning to the very last episode.
This picture is rather informative if we should presume that authors had something to tell us. In my opinion, such continuity of life styles refers not to watcher's love to them four losers, but to some hidden message, one that is not obvious until thorough recognition takes place.
The problem of assimilation is complex and it involves different aspects that range from integration into Christian society to slow language changes. What accounts for each of the aspects in 'Seinfeld'?
First of all, it is obvious that even Jerry, who was Jew by nature and in real life, did not speak about his Jewishness in an open manner. Neither did other members of the team. This accounts for degradation in Jewish self identification and (as I can see it) for inability to make decision and show the whole America that not only are the characters Jewish, but actors too, and that they are not ashamed of their ethnicity.
Degradation of Jewish upbringing and religiousness were also easily traceable through all the course of the sitcom. As nobody from all adult Jews behaved in a Torah prescribed way they showed how little Jews think nowadays about their spiritual life. Ease that was noticeable in religious concerning jokes had been impermissible for Orthodox Jews.
Though assimilation problems were clearly showed in the subtext of the 'Seinfeld', it was also clear how Jewish people influence those who are familiar with them. They easily change their manners, linguistic habits and conversational styles after close relationships occur between Jews and non-Jews.
What else can be said about hilarious sitcom 'Seinfeld?'
Problems that were raised in the show were not that obvious, but they did ring a bell to those who were ready to accept such signals. And thus we come to the next conclusion.
TV show that took America by storm and was considered a program about nothing showed ability to raise common and important questions. Such effect could not be derived from the shoe that directly showed problems of American Jews. But TV proved itself capable of delivering a message to those who wanted to get it. It read that American Jews lead not Jewish lives, that there are a lot of problems in Jewish society that must be undertaken as soon as possible.
The idea of many researchers now is that a V shoe like 'Seinfeld' can be now created in order to deliver the next message. It will read that there is a normal life that is prescribed by thousand-year traditions and Torah, and this life is not that difficult to be led. It is not a burden to be a Jew in America; it is a honor just as in every other country of the world.
'Seinfeld' is a sitcom. For most people it is a comical parody on funny Jewish losers who cannot help themselves and each other. They are laughed at and misunderstood; they never do anything in a way it has to be. They make vast majority of watchers think that the watchers are not losers and can easily make fun of that clowns.
But there are people for whom 'Seinfeld' is a sitcom… but a thought-provoking one. They watch, laugh and then forget superficial jokes and think of community problems that were showed. And these very people who watch and think have the opportunity to change themselves and change the situation. Jews are not that hilarious. They are complicated and demand profound attention.
Works Cited
Cohn, Lynne "To be or not to be … Jewish" Jewish News of Greater Phoenix April 10, 2009 <http://www.jewishaz.com/jewishnews/970905/tv.shtml>
Sony Pictures Digital Inc. Seinfeld. Show Description. April 10, 2009 <http://www.sonypictures.com/tv/shows/seinfeld/about/>
Time is precious
don't waste it!
Get instant essay
writing help!
Plagiarism-free
guarantee
Privacy
guarantee
Secure
checkout
Money back
guarantee
Get a Free E-Book ($50 in value)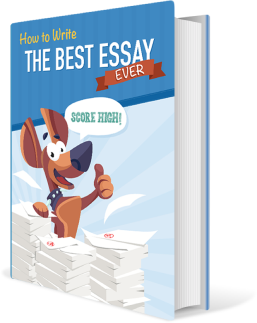 How To Write The Best Essay Ever!