Selecting a Disciple-Maker's Message, Research Paper Example
This Research Paper was written by one of our professional writers.

You are free to use it as an inspiration or a source for your own work.
In his book Leading, Teaching, and Making Disciples, Dr. Michael R. Mitchell addresses the most vital function of Christian ministry: making disciples. Dr. Mitchell's book discusses the entire scope of what it means to "make disciples," and to engage in discipleship. Underneath this broad scope, Dr. Mitchell emphasizes the realm of Christian education, and offers a serious analysis of the purpose and form of education designed to support discipleship. The book provides an analysis of the concept of education in a general sense, and also offers a narrower view of the leadership-based form of education for which the leader of a ministry is responsible. Along with the wide-ranging information available to help readers understand what it means to be a Christian educator, Dr. Mitchell also offers practical advice about how those who are responsible for providing Christian education –whether they are ministry leaders, parents, or others charged with this important duty- can find inspiration and can mold that inspiration into concrete and useful curricula for those who are seeking education, spiritual transformation, and the opportunity to engage in discipleship.
As author Josh Hunt describes it, "Jesus called us to be permanently in the classroom"1. As disciples of Christ, we must always be growing and learning, and doing our part to serve him. The word "disciple" has multiple meanings; it can mean both "student" and "follower"2. Being a student can be boring and unexciting, but being a follower of Jesus is something that allows disciples to grow and develop spiritually and to serve Him by making other disciples. In a sense, then, all of the Lord's disciples are potential students and potential educators, and all have a responsibility both to learn and to teach others about the word of the Lord.
Dr. Mitchell notes that as the head of a ministry and as a Christian educator, he is both a leader and a servant3. He is responsible for leading his followers to discipleship, and is also responsible for serving their spiritual needs. In the words of Peter, "Grace and peace be yours in abundance through the knowledge of God and of Jesus our Lord." Christian educators are charged with spreading the knowledge of God and of Jesus our Lord. This is about more than just memorizing facts and quoting scripture; knowledge of our Lord is about "the renovation of the heart," as Willard describes spiritual transformation4. Being A Christian educator is about being a leader and a follower; a master and a servant; a disciple and a disciple maker.
In order to help those who seek to understand how to fully embrace what it means to be a Christian educator and disciple maker, Dr. Mitchell breaks down the process of education into two concrete parts. The first of these are the "sources" of that which Christian educators will teach; the second are the "forms" that the educational process will take5. It is important to understand that being a Christian educator is not a one-size-fits-all process, either for the educator or for the student. Christian educators must consider the context in which their messages will be transmitted, and the audience that will receive them6. Even for the same educator, it may be necessary to shape messages to fit the needs of a single individual at one time and a group of people the next. For all of the different ways and purposes that the message of our Lord can and must be shared, Dr. Mitchell's advice is practical and useful.
Dr. Mitchell spells out four sources of information for the Christian educator: tradition, observation, participation, and inspiration. The first of these, tradition, is perhaps the one that many who are just beginning as Christian educators will rely on the most. This source of information includes the text of the Bible, as well as other materials that have helped form the basis of Christian tradition over time. Those who have studied and read these materials may feel most comfortable using them as sources, at least at first. Observation allows educators to draw from the life experiences of those they are teaching. By observing the lives of students, it may be possible to make connections between those observed experiences and the word of the Lord, which can help students connect the teachings of Jesus to their own lives in practical ways. Participation is the way in which educators can share their own lives with their students, and show how the word of the Lord is applicable to their personal experiences. The last source of information is inspiration, which is exactly what it sounds like: the divine inspiration offered to the educator who seeks guidance from the Holy Spirit. As Dr. Mitchell points out, the truly effective Christian educator will draw from each of these sources as needed, sometimes singly, and sometimes by combing the sources.
The forms the messages of Christian educators will take are also divided into four types; subject matter, environment, life (experiences), and teacher (model)7. Each of these forms can function singly or together with other forms; the effective educator will learn how to utilize these different forms for the most effective results. The subject matter of a lesson, for example, may simply be a lecture that imparts information to students. The environment in which students learn can also help to drive a lesson home. The life experiences of students can intersect and interact with lessons, and the teacher can model the lessons for students through personal conduct and behavior. By using these different sources and forms and combining them as needed, Christian educators can shape their messages in the best possible ways to lead their followers to Christ and serve their spiritual needs.
I have a personal vision of working in the context of a non-profit organization that helps individuals develop in ways that will benefit both them and the community, and I believe that effective disciple makers follow the advice to ignite people's passion for Christ and then get out of the way8. Although I understand the important role that tradition can and does play in the context of Christian education, I imagine that it might take a bit of creativity to shape messages that will further my efforts at discipleship in that context. I suspect that both the sources and the forms my lessons will often take will have to consider the life experiences of those with whom I am working. There may come a time when I will have the opportunity to address small or large congregations, but much of my discipleship will be in one-on-one settings. With that in mind, I will have to shape my lessons around the needs and characteristics of each individual, while also recognizing that, as their spiritual servant, I will learn at least as much from each of them as I impart to them as a Christian educator and disciple maker.
Bibliography
Barna, George. Growing True Disciples: New Strategies for Producing Genuine Followers of Christ. Colorado Springs, Colo: WaterBrook Press, 2001.
Hunt, Josh. Disciple-Making Teachers. Loveland, Colo: Vital Ministry, 1998.
Mitchell, Michael R. Leading, Teaching, and Making Disciples: World-Class Christian Education in the Church, School, and Home. Bloomington, Ind: Crossbooks, 2010.
Morton, Brooks St. Clair. The Great Comission: Making Sense of Making Disciples. Lanham, MD: University Press of America, 2013.
Free NET Bible and Thousands of Bible Studies | Bible.org – Worlds Largest Bible Study Site. "Towards a Biblical Definition of Spiritual Formation: Romans 12:1-2 | Bible.org – Worlds Largest Bible Study Site." Accessed June 1, 2013. http://bible.org/seriespage/towards-biblical-definition-spiritual-formation-romans-121-2.
Willard, Dallas. Renovation of the Heart: Putting on the Character of Christ. Colorado Springs, Colo: NavPress, 2002.
Stuck with your Research Paper?
Get in touch with one of our experts for instant help!
Messenger
Live chat
Time is precious
don't waste it!
Get instant essay
writing help!
Plagiarism-free
guarantee
Privacy
guarantee
Secure
checkout
Money back
guarantee
Get a Free E-Book ($50 in value)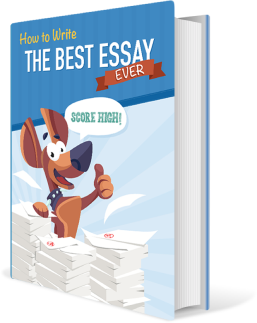 How To Write The Best Essay Ever!