Self-Analysis in Relation to Success, Essay Example
Pages: 4
Words: 1139
Essay
This Essay was written by one of our professional writers.

You are free to use it as an inspiration or a source for your own work.
In Part 2 of his chapter entitled "The Matthew Effect," Malcolm Gladwell, author of the phenomenally successful Outliers: The Story of Success, declares that in relation to successful people, most wish to know "what kind of personalities they have, or what kind of lifestyles they have, or what special talents they might have been born with." Thus, most people will automatically assume that these and other special qualities explain how successful people attained the apex of success in their chosen professions (18). Gladwell also addresses the question related to the role that innate or natural talent plays in the success of some people. "Is there such a thing as innate talent?" he asks. "The answer is obviously yes." Thus, as Gladwell would admit, innate talent certainly does play a major role in an individual's success.
The Role of Innate Talent in Success
A number of modern-day psychologists have closely examined the links between success and talent and have come to the conclusion that innate talent plays less of an important role than preparation, a reference to Gladwell's 10,000 hours of practice which he considers as the minimum amount of time a person needs to become adept or highly skilled in a chosen area of study or in a profession, such as playing the violin or designing software for computer systems, as in the case of Bill Gates (Gladwell 38).
This brings us to a very important question–how much of a role does innate talent truly play in becoming a successful person? Gladwell admits that innate talent or raw talent, being undeveloped or latent talent, does indeed play a crucial role in success. Therefore, Gladwell's basic argument related to innate talent is correct; however, under certain circumstances, innate talent plays a much more important role than having the right parents, or growing up in the right environment, or being blessed with the right opportunities and advantages related to social position and influence.
In a 2013 interview, Gladwell states that the "very best hockey players are people who are talented and work hard but who also benefit from the weird and largely unexamined and peculiar ways in which their world is organized" ("Q and A with Malcolm"). He supports this statement by including a list of top Canadian hockey players, most of whom were born between January and March which made them eligible for inclusion in junior hockey leagues and which opened the door for playing in the major Canadian hockey leagues as adults. This is very closely related to Gladwell's "weird and largely unexamined and peculiar ways," especially since it appears that the parents of these outstanding hockey players timed the conception of their sons down to a few weeks if not days, thus making them eligible to join the junior leagues over those who were a bit too young. Therefore, this served as an advantage that helped to propel these hockey players into the majors and into fame and fortune.
In a lengthy book review for Outliers: The Story of Success, reviewer Jason Zengerle quotes Gladwell as stating that the book is "very much about collective and social organized change. I am explicitly turning my back on. . . these kind of empty models that say. . . you can be whatever you want to be. Well, actually, you can't be whatever you want to be. The world decides what you can and can't be." Gladwell ends this quote by declaring that "the appropriate place to provide opportunities is at the world level, not the individual level" ("Geek Pop Star"). In many respects, this is a simplified observation, due to the fact that it does not even mention the power of innate talent when it comes to being "whatever you want to be." It also makes the idea that a person can achieve great things by himself via the application of his innate, raw talent somewhat redundant, due to Gladwell's opinion that the "world decides what you can and can't be."
The Major Weakness in Gladwell's Premise
In Outliers, Gladwell does discuss a number of outstanding success stories that are based on his premise that success has much to do with a person's parentage and patronage, and that successful individuals like Bill Gates owe their success to advantages and opportunities that often lie in their childhoods and exist simply because of being born in the right place, at the right time, and in the right environment. However, Gladwell fails to discuss in depth those individuals who rose from nothing to the heights of success, individuals that did not have the right parents, the right background or connections, nor the right advantages as a child, not even as young adults, but did have innate, inborn, raw and undeveloped talent.
A prime example is Jimi Hendrix, considered by many as the greatest rock guitarist of all time. In brief, Hendrix was born in a middle to lower class black family in Seattle, Washington, and as a child did not have any advantages related to learning to play the guitar. He was virtually self-taught, and in the late 1950's joined the US Army and served in Germany. After his stint in the army, Hendrix went back to Seattle and joined a number of blues bands in which he excelled as a rhythm guitarist. In the early 1960's, Hendrix made some very crude recordings which went nowhere, so around 1965, he packed up his belongings and his Fender Stratocaster guitar and moved to London, England, where the music scene was just beginning to explode via the British Invasion. In London, Hendrix was swiftly identified as a great guitarist and was seen by a local record producer who teamed him up with a drummer and bassist. The result of this team-up was the Jimi Hendrix Experience. Hendrix then went back to the US, where he quickly became the most important electric guitarist of the so-called Hippie Generation and the counter-culture revolution in San Francisco.
Conclusion
Without a doubt, Hendrix did possess innate, inborn talent as a musician and seized the few opportunities that came his way to exploit them to the maximum. This viewpoint is supported by Michael J.A. Howe who notes that "It is widely believed that the likelihood of becoming exceptionally competent in certain fields depends upon the presence or absence of inborn attributes" or "gifts" and "natural aptitudes." Also, it is a fact that talent helps to explain the success of people like Hendrix ("Innate Talents: Reality or Myth?"). Therefore, the major weakness in Gladwell's premise is based on his failure to include the power of inborn talent when it comes to success.
References
Gladwell, Malcolm. Outliers: The Story of Success. New York: Little, Brown, & Company, 2008.
Howe, Michael J.A. "Innate Talents: Reality or Myth?" 1998. Web. 6 December 2013. "Q and A with Malcolm." 2013. Web. 6 December 2013.
Zengerle, Jason. "Geek Pop Star." New York Books. 2008. Web. 6 December 2013.
Time is precious
don't waste it!
Get instant essay
writing help!
Plagiarism-free
guarantee
Privacy
guarantee
Secure
checkout
Money back
guarantee
Get a Free E-Book ($50 in value)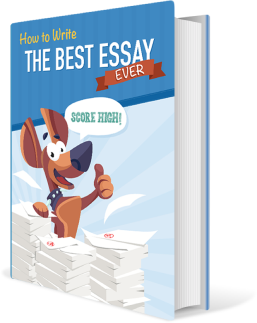 How To Write The Best Essay Ever!