Selling on eBay, Essay Example
Pages: 7
Words: 2034
Essay
This Essay was written by one of our professional writers.

You are free to use it as an inspiration or a source for your own work.
Marketing begins with merchandise. EBay appeals to marketers because of its quick turnaround in product and selling, and because of the ease with which consumers can purchase their products and sellers can ship and receive payment for their product. This is done through user-friendly interface (the ease with which sellers can post free photos, or additional photos for a small fee). EBay is a valuable resource in marketing because of these variables; it is so valuable a commodity that it has quickly spread to be a worldwide interface in which purchasing something from China to be shipped to the UK is not only feasible but done on a daily basis; thus, globalization is a key component to the platform's marketing schematic (Wolf 393).
Marketing embraces expansion and profit. Nowhere is this seen more blatantly than in the globalization present in EBay (Jin 69). Not only is globalization a key component of the marketing schematic, but the number of sundry items for sale makes the platform fodder for growth from a marketing perspective. This makes turn around for the seller a great selling point for the company, as Bunnell states,
Still others have turned their hobbies into viable home businesses, affording them opportunities to earn liveli-hoods and to more effectively balance work and home life.  Larry (aka wishmaker) falls into this group. Larry is a 40-  year-old father of three living in Springfield, Oregon. Disabled with spinal arthritis, but too proud and ambitious not to work, he found auction selling something that he could do well and has turned it into a credible means of support for his family. (Bunnel et al 41).
The emphasis on expansion and profit is key here since it is the apex of hierarchical goals for eBay users (from a seller's perspective). EBay's interface makes these two variables easy and accessible; in marketing, interface on any given platform becomes another selling point. With EBay, a seller can easily sell multiple merchandise because o this ease. Part of this ease is thanks also to Paypal; another interface that is linked to EBay, that allows buyers to instanting transfer funds to merchants' accounts. Many sites now showcase a Paypal icon that transfers a user to sign in to their Paypal account. Their Paypal account is set up to their bank, or to a credit card and the user has the option to chose which form of payment they wish to use.
One marketing point that EBay excels in, is the "item description" section of their site. This section allows merchants to utilize their powers of creativity and give details about whatever item they're selling. The merchant's keyword choices, or metadata, also enable buyers to use searchable terms and to put in as many descriptors as possible in order to attract traffic on their item page. This is something else that's so appealing about EBay's site: it's accessible, but still functions like an archive. Thus, a buyer can search something broad such as coins, and EBay itemizes current listings into country, delineation, collections, etc. The right choice of words offers an infinite amount of compatibility between user desire and seller offering, as Mason states, " such a marketplace [eBay] has the potential to spark a dramatic rise in the amount of search that consumers undertake before making a purchase decision, which could result substantial downward pressure on prices" (2).. Second to this comes the quality and the price of the product.
With the quality of the product, EBay uses metadata to archive and create searchable terms to guide users on their site. Thus, the seller's main point of importance is to give accurate descriptions to their items. Without this selling point, the product doesn't get as many hits, as hits are attributed to searchable terms; thus, as much metadata as is entered, the more hits an item can potentially receive. The hits an item receives, the more bidding may occur (EBay sellers thrive on "bidding wars" in which their items are popular and coveted and become the mark for buyers who will try to outbid each other vying for the product). Thus, the details a merchant gives become paramount to point of sale since sale hinges on metadata and the searches this data inspire. EBay's system offers merchants descriptor boxes to mark for their product that advertises it as damaged, old, gently used, new without tags, new with tags/in box. Thus, a merchant does better if their item is the latter of the group with delineating marks progressing throughout each stage. Choosing the right word can create a better sale, and drive up the bidding word, which is the point of marketing (Dholakia 12).
Another great feature for EBay is their direct messaging. This allows for merchants and buyers to correspond as needed before the final sale of the item. If a buyer has a question about the condition of the item, or any other specifics, EBay has messaging that allows for this. This may also help drive up the sale of the item, but can also help buyer and merchant relations. This is especially true for EBayas the site offers feedback for both parties.
This feedback allows either party to rate each other and the positive or negative outcome of the sale; "To reduce consumers' perceived risk Ebay marketers can provide testimonials from previous consumers. Positive information about the product and the eBay shopping experience can lead consumers to greater confidence in their purchase decision" (Mason 6). If a buyer purchases something and it's not as described not only can they leave negative feedback on the merchant (which in turn loses them potential buyers as EBay buyers place a lot of weight on how many stars a certain merchant has) but they can also be reimbursed through buyer protection (an extra feature for EBay that tries to protect the buyer so that they're not ripped off and they stay one of EBay's clients): "users were more likely to write positive comments for traders who had been rated less often; the researchers believe that users go out of their way to help trustworthy sellers whose reputations are less established. "In commerce, trust problems have been ubiquitous ever since humans started trading commodities," wrote the authors. Trust problems could be even more contentious online—but the feedback system mitigates the anonymity and makes for a pretty functional online marketplace" (Robb para. 5).This makes EBay a great platform for buyers while the tags, metadata, and photos make is a great platform for merchants.
The star system on EBay (the positive and negative feedback) allows for comments by both parties. This helps inform future buyers and sellers about the person's character, selling/buying habits, trustworthiness, etc. In fact, many first time sellers have a difficult time getting someone to bid on their item because of their nubile status; the stars are that powerful of a thing. This points to consumer power and human performance system as being an integral part of EBay's interface.
Since this interface is so integral to EBay's functionality, it's important to recognize the faults in such marketing. First of all, descriptions of items are not always accurate, or the merchant does not always give an accurate account as to extent of damages on an "old" item. Also, when an item is shipped and out of the merchant's hands and the item is received by the buy but is somehow broken along the way, the merchant may receive a poor ranking/mark from the buyer. It's important then for the merchant to purchase insurance when they ship an item, that way both parties are compensated in the case of human error. One way that EBay is trying to handle this is by having the seller sign contracts when they sign up for an account on EBay about rules and policies they need to adhere to in order to be considered a merchant on EBay; such contracts are strictly enforced by the company, and many sellers have been booted off of the site for their lack of adherence to said contract.
EBay's marketing schematic follows the basic industry structure: threat of new entrants; threat of substitute; rivalry determinants; bargaining power of suppliers; bargaining power of buyers. It is a buyer's market: all marketing recognizes this maxim. EBay's success is built on this maxim; that's why their rules and regulations protect the buyer more than the merchant. Buyers are given refunds if the product isn't what the merchant advertised it to be and the buyer is issued full reimbursement. This can be witnessed when an item doesn't sell and a potential buyer messages a user through EBay's messaging system, asking the merchant to sell them the item at a discounted price (Mason 4). This may be seen as a positive feature for merchants as well since their goal is to sell an item, and this is a backup to failing at selling it as a buy it now, or as an auction piece (Bajari 331). Another interesting aspect of eBay's messaging system is that "Creative marketers might also use consumer comments to solicit ideas about product use. Marketers could survey consumers electronically with discussion boards to conduct pseudo online focus group interviews to get information on product use as well as product disposal. With this information, marketers might be able to identify ways to gain competitive advantage through product improvements or new product development" (Mason 6). Again, this points to the gain of EBay's system going to the buyer. Since EBay is set up as an auction house, all prices can be thought of as flexible by buyers. A merchant would not list an item on an auction-based site if they weren't willing to do one of two things: sell it (bottom line), or sell it at a discount failing the auction. There are certain preconceived notions attached to selling an item on EBay and one of them is that the seller wants to sell the item, and therefore the bargaining power lies within the buyer.
Since EBay has opened the gates of globalization at an unimaginable scale, it's important to also recognize the globalization of capital from a marketing perspective. This means that the platforms on which items are sold are the commodity in the exchange, and are therefore the driving force of the globalization of capital, or, more simply point, it's the power of international (globalization) companies to make a profit in the foreign market place. This was escalated with the advent of the Internet as it allowed for cheap and easy communication, trade, through the use of technology, "Electronic commerce is becoming increasingly more important to both sellers and buyers, including both consumers and organisations of all sizes (Javor para. 12). Although still considered to be in its infancy, internet usage and online marketing are growing explosively" (Black 16). The decline of expensive trade simply means an upswing in international trade as a global market depends on across the board, comparative prices (Rikowski). Globalization simply means the merchants get to experience what it means to be self-made.
Work Cited
Bajari, Patrick, and Ali Hortacsu. "The Winner's Curse, Reserve Prices, and Endogenous Entry: Empirical Insights from EBay Auctions." Rand Journal of Economics 34.2 (Summer 2003): 329-55. Print.
Black, Gregory. A Comparison of the Characteristics of EBay consumers and EBay nonconsumers. Journal of Direct, Data and Digital Marketing Practice, (2007) 9, 16-29. Print.
Bunnell, David et al.  Business Secrets Behind the World's Hottest Internet Company.Wiley  Publications, New York. 2000. Print.
Dholakia, Ruby R., and Nikhilesh Dholakia. "Scholarly Research in Marketing; Trends and Challenges in the New Era of Big Data." Working Paper Series (2013/2014): 1-33. Web.
Javor, Andrija. "Neuromarketing and Consumer Neuroscience: Contributions to Neurology." BMC Neurology. N.p., n.d. Print. 14 Dec. 2014.
Jin, R. Kang-Xing, David C. Parkes, and Patrick J. Wolfe. 2007. Analysis of bidding networks in eBay: Aggregate preference identification through community detection. Paper presented at AAAI Workshop on Plan, Activity and Intent Recognition: 66-73. Print.
Mason, Kevin. Buyer Behavior and eBay. The Journal of Organizational Leadership and Business. (Fall 2012), p.1-11. Print.
Rikowski, Glenn.  Transfiguration:  Globalisation, the World Trade Organization and The National Faces of the GATS. Print.
Robb, Alice. "Scholarly Research Can Explain Why You Left Feedback on Someone's EBay Page." N.p., 19 Dec. 2013. Web. 14 Dec. 2014.
Wolf, Martin. Is Globalisation in Danger?  World Economy.  Vol. 26, Issue 4, p.393-411, April,2003. Print.
Time is precious
don't waste it!
Get instant essay
writing help!
Plagiarism-free
guarantee
Privacy
guarantee
Secure
checkout
Money back
guarantee
Get a Free E-Book ($50 in value)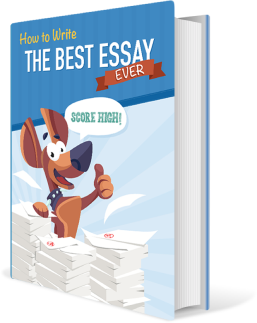 How To Write The Best Essay Ever!