Sensitivity Report, Coursework Example
This Coursework was written by one of our professional writers.

You are free to use it as an inspiration or a source for your own work.
Introduction
Antibiotic resistance is a complex issue that requires nurses to understand the risks associated with resistance to an organism that does not respond to the treatment. This is a serious problem for some patients and requires nurses to proactively play a role in determining how to best manage this situation in order to minimize the risk for patients. Nurses must be able to cooperate with the requirements set forth regarding managing bacterial cultures and the level of sensitivity that exists in regards to antibiotics. For nurses, understanding antibiotic sensitivity and resistance must be considered as important issues in the practice setting because this issue is very serious and requires nurses' full attention and focus. Due to the complexities of treating patients with antibiotics in the modern area and the potential level of resistance to these drugs, it is important to identify methods by which cultures are taken and sensitivities are identified that may impact the choice of antibiotics that are used (Rojo, 2006). The ability to diagnose organisms is critical for nurses working with patients who are fighting different types of infections, as this supports a level of specificity in treatment that will facilitate the ability of the correct antibiotics to fight the infection effectively (Rojo, 2006). The following discussion will address the challenges of cultures and sensitivity prior to antibiotic therapies in order to determine a nurse's role in this process and whether or not it requires their full input and responsibility for this practice.
Body
At my current organization, there is no official responsibility for nurses with respect to antibiotic sensitivity and resistance. However, this should not be the standard practice because nurses must demonstrate their knowledge and understanding of the different types of organisms that may be resistant to antibiotics so that they play an important role in treating patients effectively and without delays that could worsen outcomes. By using cultures early on, it is possible for nurses to be effective in their treatment of patients and in identifying possible bacteria so that treatment is more effective (Rojo, 2006). This process encourages the development of new ideas to better understand the risks for patients and in supporting a framework that will have a lasting impact on the use of antibiotics as efficiently as possible to promote healing in patients (Rojo, 2006). It is the responsibility of nurses to be proactive in treating patients across a number of areas, and this includes the use of antibiotics that will provide the best possible benefit to patients without wasting time or resources in the process (Rojo, 2006).
The ability to recognize the type of bacteria that are present also supports an improved attack of antibiotics against these organisms (Rojo, 2006). The concept of antimicrobial stewardship is worthy of discussion because it reflects the importance of nurses in supporting an improved response mechanism to counteract different types of infections (Edwards, Drumright, Kiernan, & Holmes, 2011). In this context, it is important to demonstrate a sense of control and also discretion when using antibiotics, due to the challenging nature of resistance to these drugs (Edwards et.al, 2011). Most importantly, nurses must play a critical role in this process because they must support the appropriate testing mechanisms that will facilitate the most effective prescribing techniques for patients (Edwards et.al, 2011). These factors represent a means of understanding the role of culture testing and sensitivity so that antibiotic therapies provide the necessary level of protection in combating a group of organisms at the desired level (Edwards et.al, 2011).
Nurses must be responsible for understanding antibiotic resistance through cultures and sensitivity because these factors play an increasingly significant role in shaping outcomes for patients and in supporting a viable framework that will facilitate proper treatment to manage infections more effectively (American Nurses Association, 2015). This practice requires nurses to learn how to test patient cultures to determine the types of organisms that are present to ensure that they are taking all possible steps to improve quality and control the patient environment as best as possible (American Nurses Association, 2015). Sensitivity reports must be created through cultures in order to provide a specific type of treatment that will best suit a patient that is based upon the specific type of infection that exists (McAdams-Jones & Sundar, 2012). This process supports the administration of the appropriate antibiotics as a form of treatment and to be proactive in meeting patient care needs effectively and efficiently at all times to ensure that patients only receive the antibiotics that are most effective in treating the infection as best as possible (McAdams-Jones & Sundar, 2012).
Conclusion
Nurses must be responsible for addressing the identification of organisms through cultures in order to identify areas of sensitivity that impact patient care outcomes and treatment using antibiotic therapies. This practice is instrumental in fighting different types of infections and in supporting a framework for success that will positively impact patient care in larger numbers. This process is important because it reflects the challenges associated with increasing levels of antibiotic resistance and how to combat these issues in a timely manner. This practice is instrumental in supporting the development of a nurse-led protocol to manage the identification of organisms through cultures and the ability to understand these risks as part of a larger approach to treating an infection with the appropriate antibiotics. This process will also support reducing resistance to antibiotics when the appropriate medications are used to fight these infections.
References
American Nurses Association (2015). Nursing-sensitive indicators. Retrieved from http://www.nursingworld.org/MainMenuCategories/ThePracticeofProfessionalNursing/PatientSafetyQuality/Research-Measurement/The-National-Database/Nursing-Sensitive-Indicators_1
Edwards, R., Drumright, L.N., Kiernan, M., & Holmes, A. (2011). Covering more territory to fight resistance: considering nurses' role in antimicrobial stewardship. Journal of Infection Prevention, 12(1), 6-10.
McAdams-Jones, D., & Sundar, K.M. (2012). Jump into action against aspiration pneumonia. Retrieved from http://www.americannursetoday.com/jump-into-action-against-aspiration-pneumonia/
Rojo, M. (2006). Collect before you treat: obtaining cultures before antibiotic treatment. Drugs & Therapy Bulletin, 20(10), Pp. 1,3.
Stuck with your Coursework?
Get in touch with one of our experts for instant help!
Messenger
Live chat
Time is precious
don't waste it!
Get instant essay
writing help!
Plagiarism-free
guarantee
Privacy
guarantee
Secure
checkout
Money back
guarantee
Get a Free E-Book ($50 in value)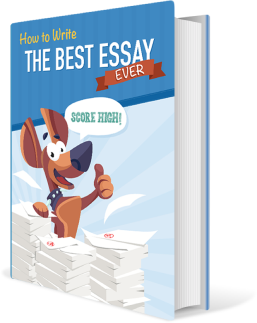 How To Write The Best Essay Ever!