Scope of Practice, Coursework Example
This Coursework was written by one of our professional writers.

You are free to use it as an inspiration or a source for your own work.
Introduction
Medication administration is a critical responsibility that nurses have that requires their full attention and focus in order to protect patients from unnecessary risk or harm. This practice requires knowledge regarding different types of medications that are administered to patients in order to determine their level of safety, their side effects, any counterindications that may be present, and other considerations. Therefore, nurses must have the training and the authority that is required to properly administer medications effectively. In this context, some medications require additional verification prior to administration due to the risks involved; therefore, nurses must recognize their responsibility to follow guidelines properly at all times. Therefore, the medication double check is often required to ensure that safety is promoted above all else for patients receiving these drugs (Maryland Patient Safety Center, 2010). This process will be discussed in greater detail in the following paragraphs in order to determine when medication double check is required and how to manage this requirement in routine nursing practice.
Body
Some medications are classified as high alert, whereby they are classified for their higher level of risk, such as insulin infusions, chemotherapy, patient controlled analgesias (PCAs), heparin infusions, and total parenteral nutrition infusions (Maryland Patient Safety Center, 2010). For these drugs, the double check process must be conducted prior to medication administration in order to optimize patient safety as best as possible (Maryland Patient Safety Center, 2010). Patients must be identified by ID band, along with an analysis of any allergies or other sensitivities, and the medication must be compared to its actual label to ensure accuracy (Maryland Patient Safety Center, 2010). Other requirements include review of the expiration date, examining the medication protocol, evaluating laboratory values, and re-checking the patient's identity before the medication is administered (Maryland Patient Safety Center, 2010). This practice will ensure that patient needs are properly met and that safety needs are of the utmost importance; in addition, performing checks independently is critical to the overall success of the process and the ability to minimize medication errors (Institute for Healthcare Improvement, 2015). It is imperative that nurses adhere to the required protocols in order to promote patient safety and protection as best as possible so that patients receive the best possible support on a consistent basis (AMN Healthcare, 2014). Above all else, an independent double check system provides a basis for examining medications with a different perspective in order to ensure that all medications are properly administered in a timely and efficient manner to reduce patient risk (AMN Healthcare, 2014). This process is critical because it enables nurses to facilitate their responsibility to patients in an effective manner at all times and to place patient safety above all else (AMN Healthcare, 2014).
The risk associated with medication errors is a critical factor in the necessity for a double check strategy, as this provides an additional layer of support for nurses so that they are not taking unnecessary risks with their patients (AMN Healthcare, 2014). In addition, it is important to utilize this method because nurses may not be fully apprised of dosages regarding some medications, thereby requiring an additional level of protection to ensure that patients receive the appropriate dosages (Institute for Healthcare Improvement, 2015). In addition, nurses are responsible for managing double checking and not any other members of staff or other persons, as this requires those with the desired level of expertise to be effective in managing this process in the correct fashion (Institute for Healthcare Improvement, 2015). As a result, nurses collaborate in order to administer medications correctly and to be proactive in meeting the needs of their patients at the desired level that will improve healthcare outcomes on a continuous basis (Institute for Healthcare Improvement, 2015).
The use of a double checking process for specific types of medications requires nurses to be trained in the process and to be consistent in their efforts to use the system to their advantage to improve patient health and eliminate medication errors (Anderson & Townsend, 2010). This is a challenging task that requires nurses to exhibit their knowledge in treating patients and in recognizing unique dosages and higher risk drugs as often difficult to manage (Anderson & Townsend, 2010). This practice is essential to the development of patient skills and resources that impact patients and that demonstrate the importance of a cohesive team that has a responsibility to manage this process effectively (Anderson & Townsend, 2010). The ability to double check each medication requires the development of a strategy that supports a cohesive commitment to reducing medication errors and to establishing a group dynamic that improves the scope of practice over time (Anderson & Townsend, 2010).
Conclusion
The adoption of a double checking strategy for high alert medications is a critical process within nursing practice that requires nurses' full attention, focus, and understanding in order to accomplish the intended objectives as best as possible. This process enables nurses to collaborate in order to effectively impact medication administration within the practice setting and to recognize where the potential for errors exists that could contribute to unnecessary risk or harm for patients. This process is instrumental in the management of higher risk medications with numerous side effects or unique dosages that must be closely monitored in order for patients to receive the best possible care and treatment in a timely manner as administered by the nursing staff.
References
AMN Healthcare (2014). Reducing medication errors. Retrieved from http://www.rn.com/pages/resourcedetails.aspx?id=3427
Anderson, P., & Townsend, T. (2010). Medication errors: don't let them happen to you. Retrieved from http://www.americannursetoday.com/medication-errors-dont-let-them-happen-to-you/
Institute for Healthcare Improvement (2015). Conduct independent double-checks on the unit. Retrieved from http://www.ihi.org/resources/Pages/Changes/ConductIndependentDoubleChecksonUnit.aspx
Maryland Patient Safety Center (2010). Implementation of a standardized double check process. Retrieved from http://www.marylandpatientsafety.org/html/education/solutions/2010/documents/communication/Implementation_of_a_Standardized.pdf
Stuck with your Coursework?
Get in touch with one of our experts for instant help!
Messenger
Live chat
Time is precious
don't waste it!
Get instant essay
writing help!
Plagiarism-free
guarantee
Privacy
guarantee
Secure
checkout
Money back
guarantee
Get a Free E-Book ($50 in value)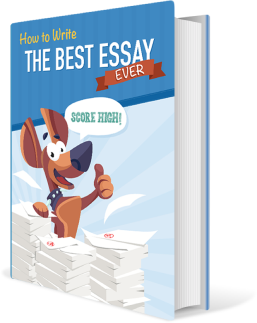 How To Write The Best Essay Ever!