Sensory Perceptions, Essay Example
Pages: 3
Words: 700
Essay
This Essay was written by one of our professional writers.

You are free to use it as an inspiration or a source for your own work.
Believing in one's sensory input is very much a matter of trust, and on a strictly internal level. Infants, for example, learn a great deal only through direct, sensory experience. Information is processed in this way and, as repetitions of experience confirm the initial input, the information becomes "trusted" (Newman, Newman, 2011, p. 178). As this is a pattern created early in life, then, the degree of trust must increase through life, and take on a more visceral quality. This becomes knowledge in a way beyond cognitive thinking, and is linked to emotion as a partial foundation. Believing in sensory accuracy is also enhanced through a facet of the actual input; more exactly, sensory information generates confidence in itself because adverse repercussions confirm the validity of the process. For example, touching the skin to intense heat is painful and burns the flesh; this, then, is a sense revealing how trustworthy it is when extremes occur. Similarly, eyes close by reflex to blinding light, which also reinforces the power of the sense as an accurate conveyor of information. At a certain level, information is presented in a way that causes pain or discomfort, and this is a physical reaction blatantly confirming accuracy. Lastly, a reason to believe in sensory accuracy lies in commonality of belief. The oldest traditions of folk wisdom invariably refer to the senses as being the ultimate arbiters of accuracy. Expressions such as, "open your eyes," indicate that it is universally held that there is no more reliable means of acquiring information.
Distance, or proximity, is clearly an influential factor in determining the accuracy of sensory input. This factor is in place, and significantly so, in regard to all five senses: scent in the air, which is of course a physical presence, is better detected when the smell is nearby; conversations muffled or indistinct become clear when the listener moves in closer. With touch, obviously, proximity is critical for any information to be had. Interestingly, this factor is also an influence when senses interact. For example, studies reveal that, when a subject is attempting to identify a source of sound, visual clues are important, even when the source is not visible (Guthrie, 1990, p. 83). Another factor affecting accuracy in sensory accuracy lies in the mental and physical state of being of the individual. To cite an extreme example, a person under the influence of alcohol cannot rely on the accuracy of their senses because those senses are chemically altered. Similarly, depression, elation, illness, and a variety of other conditions may dramatically affect how reliably the senses are providing information. Plainly, no situation better reflects this than that of the person unable to smell because of a cold. Finally, accuracy may be influenced by the individual's conscious response to the information. Just as folk wisdom stresses the importance of believing what is before one's eyes, so too may the person, for whatever reason, infuse doubt into the information, and consequently alter its inherent accuracy.
As has been widely documented, both "nature" and "nurture" must act in concert to develop sensory abilities and impacts. The process is, in fact, exponential, as each element enhances the influence of the other. (Shaffer, Kipp, 2009, p. 193). There are distinctions, however. For instance, the essential abilities of the senses owe their existence to natural processes alone. Then, "nurture" may be responsible for an association affecting sensory interpretation in a way completely contrary to an expected reaction; for example, if a child is continually informed by a parent that a certain drink is toxic, that information must impact on the way the child tastes the drink and records the sensory input. Ultimately, however, the processes are very much interdependent. It is likely that "nature" is the more dominant, initial force, for no interpretation is possible without the sensory experience occurring. From that moment on, nonetheless, the many variations in perception and evaluation result from the interaction of natural, sensory acts and corresponding, "nurture" components.
References
Guthrie, David Maltby (1990). Higher-Order Sensory Processing. New York: Manchester University Press.
Newman, Barbara M., & Newman, Philip R. (2011). Development Through Life: A Psychosocial Approach. Belmont: Cengage Learning.
Shaffer, David R., & Kipp, Katherine (2009). Developmental Psychology: Childhood and Adolescence. Belmont: Cengage Learning.
Time is precious
don't waste it!
Get instant essay
writing help!
Plagiarism-free
guarantee
Privacy
guarantee
Secure
checkout
Money back
guarantee
Get a Free E-Book ($50 in value)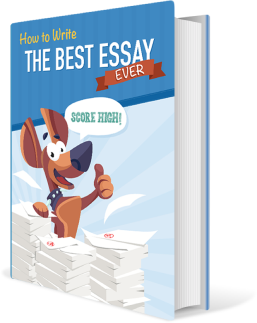 How To Write The Best Essay Ever!