Sergei Rachmaninoff: A Russian Musical Genius, Essay Example
Pages: 4
Words: 1143
Essay
This Essay was written by one of our professional writers.

You are free to use it as an inspiration or a source for your own work.
Background Information
Originally of Russian descent, Rachmaninoff is a known pianist, composer and also a conductor of his own time. His expertise in music that is inspired by the era of classical music and romanticism served as a mark of his genius. Most of his works involved the utilization of expressive breadth, which insists on the capacity by which his music is strongly related to the emotional meaning of each piece. Among the early musicians who strongly influenced his approach to musical creativity are Tchaikovsky and Rimsky-Korsakov who are both known for utilizing well-structured pieces that are relatively connected to the influences of classical and romantic era.
Consisting of distinct orchestral elements that contribute to the ingenuity of the musical arrangement, the work of Rachmaninoff often becomes stipulated as somewhat constructive and based on a structured presentation of musical elements. Avoiding chaotic arrangements, Rachmaninoff often utilizes musical distinctions to make sure that his music makes a mark in the minds of his listeners and audiences. As a composer and musician, Rachmaninoff is noted for his great skills in utilizing the piano. Among other forms of instruments he can play, he decided to concentrate on the development of his piano skills allowing him to explore the different modes of playing the said instrument and making signature rhythm and notes that marks most of his works.
Musical Expertise
Lyricism and expertise on tonal palette of particular musical colors define the music of Rachmaninoff. With great gift on distinguishing specific melodic arrangements specifically made to feature the worth of piano as a music instrument, Rachmaninoff was able to define his capability to manifest strong command on manipulating the said instrument. Bringing about the best tones of the piano through idiomatic expression of the notes and melody, most of his works are utilized to define emotional distinction that music is able to portray for the listeners.
To denote extensive distinction of emotion in most of his works, Rachmaninoff made sure that he is able to convey his massage through the relative originality of the collaborative use of both notes and melody into each piece. Even as a student, he was already able to create his own set of musical arrangements that featured his most prized idealisms towards music and particularly gives tribute to the people he respected to have influenced his distinctive musical skills such as Nikolai Rimsky-Korsakov.
Among his works, it was distinctive to note how he utilized lyrical poems as the basis of his inspiration in creating musical scores specifically dedicated to orchestral arrangements. Working along with violinists and other orchestral instruments, Rachmaninoff notably considered his music to be grounded on the principles of romantic presentation of message. Being a musician, he is noted to have a strong correlative connection with individuals who he considers to be the primary mentors of his own music. This is the reason why the death of Tchaikovsky actually caused him to lose so much confidence on what he could actually do and what he could offer to the industry of music in Russia. Recovering from such instance of loss was not easy for Rachmaninoff. He even needed the assistance of a psychologist I n the person of Nikolai Dahl just to bring back the confidence that he had in himself and his music. When he has finally recovered, he began writing his next symphonies, which were considered by his critics to be the most in depth creations he had ever done. Likely dependent on his experiences, his new creations suggested the emotional breadth of most his works and the reflection they have upon his being and his principles when it comes to music and humanism.
Works and Legacies
Among the works that marked Rachmaninoffs existence in the music industry include his early compositions of the Youth Symphony in D Minor which is noted for the lyrical composition that comes along with the said arrangement. Another is that of the Prince Rostislav, which is a symphonic poem presented in the Moscow Conservatory. The arrangement and scoring of this particular composition lasted from sixteen to twenty minutes and is written in D minor. The utilization of the instruments that were chosen to play the arrangement was noted to have be a personal choice by Rachmaninoff himself. Although it has in depth emotional distinction, it was not noted to be any way dedicated to anyone at all. His third work entitled The Rock was a dedicated arrangement for Nikolai Rimsky-Korsakov. It is a symphonic poem that indicates how he sees Rimsky-Korsakov as the rock to which his music is strongly dependent upon.
Most of the works of Rachmaninoff has an in depth indication of his emotions. His understanding on how to relay his emotions through music relatively allows him to see through the conditions of life and how it could be better defined through distinctive musical arrangements. Utilizing poetry along with melodic accompaniment, most of his works are definite and constructive of the deepest conditions of emotions that affect human beings. What could be assumed of Rachmaninoff is that he was not afraid to present a piece of himself to his listeners every time he presents them with a piece of his work. His dedication to his music is more of a legacy of interpreting humans based on his own experiences and transposing such interpretations through music.
Conclusion
Musicians like Rachmaninoff leave a piece of their being in every work that they create. Both the symphony and the notes create a distinctive identification on how the composers feel about a certain matter. It could be realized that through time, such situations change, hence demanding change on the kind of music the musicians play. In the case of Rachmaninoff, he utilized his mentors as the primary inspiration to his works. The happiness, the triumphs and the grief he had experienced in relation to these mentors influenced so much of how his works resulted to more convincing patters of excellence.
At present, it could be identified that Rachmaninoff strongly utilized his personal being as a the source of motivation to create a music that would define him as a person. Although he was strongly trying to keep close distinction on how he is able to provide his listeners with a bit of the inspiration he gets from his mentors Tchaikovsky and Rimsky-Korsakov, he made sure he placed a personal marking on each work. Being a musician, Rachmaninoff continued to improve through time, and at some point, his works did not only define him as a person, his mentors as the source of his inspiration, but also his society as a determining environment to the excellence of the art that he was trying to create.
References:
Bertensson and Leyda, Sergei Rachmaninoff: A Lifetime in Music, Indiana University Press, 58-62.
Harrison, Max (2006). Rachmaninoff: Life, Works, Recordings. London: Continuum. pp. 34–35.
Layton, Robert. CD pamphlet: "From Failure to Success". Philips Classics Productions, 1994. (Sergei Rachmaninoff, Symphony No. 2, Op. 27.
Time is precious
don't waste it!
Get instant essay
writing help!
Plagiarism-free
guarantee
Privacy
guarantee
Secure
checkout
Money back
guarantee
Get a Free E-Book ($50 in value)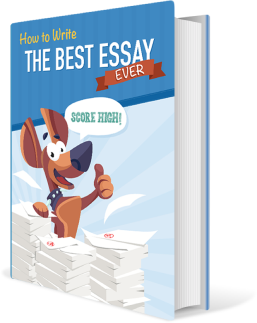 How To Write The Best Essay Ever!