Sexually Transmitted Education Methods, Essay Example
Pages: 5
Words: 1250
Essay
This Essay was written by one of our professional writers.

You are free to use it as an inspiration or a source for your own work.
Comprehensive Assessment
Programs designed for the prevention of Sexually Transmitted Diseases are present worldwide. The initial step for most of these programs is to create awareness about these diseases. This training project is directed at young High School students with age ranges between15-18 years. The need for this awareness training among the students is to cultivate a culture of safe sexual practices among the age group.
This teaching project is designed for all genders because they are at risk of infections. The general attitude among teenagers regarding this could be considered a sense of hidden curiosity. We believe it gets hidden because there is a general sense of conservationism where sexual conversations are not the norm. At this stage of life, teenagers can develop a higher ability to form their ideologies and questions.
High school students often have sex education as part of their school curriculum. This is, however, at the discretion of the school management. Some curriculums have abstinence information purely, while others have sex education and HIV awareness (Walchonski, 2020). These students will most likely know about Sexually Transmitted Diseases. In teenage, students begin to develop a sense of self and individuality.
Community factors are also a vital consideration. There is also evidence that cultural, ethnic, racial and socioeconomic factors affect the spread of STIs. Juvenile offenders, for instance, have higher rates of STI infections compared to their peers. This could get attributed to the lack of efficient support systems. For the intended audience of this project, however, the students mostly live with their parents and guardians, who can function as support systems.
The issue of identity-role confusion needs to get considered in this teaching project. Identity revolves around experiences, beliefs and relationships, while role confusion revolves around the lack of surety of where one belongs (Cherry, 2021). This may be as a result of an inability to express oneself. This debate is critical among teenagers and affects all spheres of their lives.
Environmental Factors
Barriers to Learning
While planning the project. It is vital to consider the factors that could hinder this project among the selected demographic of teenagers. One of the most significant barriers would be the lack of motivation and a willingness to learn. This could get fueled by the false sense of immunity from STIs. Numerous teenagers do not believe they can contract these infections. Conservationism attitude, as mentioned earlier, could also be a hindrance to learning. The attitude comes with embarrassment and fear. In addition, a separate barrier would be social, emotional and personal issues. These could include peer pressure and mob mentality, or family setups.
Positive Factors
During this project, it is crucial to point out the positive aspects of learning about STIs. As a result, the ideology of condemnation often associated with STIs can be eliminated. For instance, it is essential to make people aware that STIs are preventable either by abstinence or use of protection. Since abstinence may not be easy as a result of peer pressure, it is also important to look at the medical methods of prevention. Some STIs also have vaccines in place and it is wise to get vaccinated as a prevention measure. Male circumcision has also been listed by professionals as a preventive measure against these infections. In addition, most sexually transmitted infections can get treated with prescriptions from medical professionals. There is also a need to mention the presence of support systems for anyone suffering from any of these infections. Professional therapy and counseling services are also easily accessible to help with recovery. One popular one is the Division of Adolescent and School Health (DASH) and the Division of STD Prevention all under the CDC.
Learning Needs
Several pointers are crucial for the students to pick up at the end of the training. Some of these pointers include some of the most common sexually transmitted infections and their symptoms. Chlamydia has to be the most common STI among students at this age. This could be because of the ease of spreading. It presents in form of burning sensations and discharge. Another learning need is the procedure involved in the treatment of STIs. Most STIs get treated by application of antibiotics. These treatments can get accessed at any hospital countrywide. Visiting your school nurse could be helpful in the healing process. In addition to this, there is a need to understand the support systems available for any patient or victim. At the hospital, it is also easy to acquire information on support groups. Friends and family that have gained your trust are also a key support system. Besides this, the preventive measures crucial to sexually transmitted diseases are a necessary learning need. Some of them include abstinence, safe sex which means the use of condoms and equipping students with the necessary knowledge.
Diagnosis
It is critical to note that there exists situations where an infected person could be asymptomatic. As a result, there are numerous possibilities of misdiagnosis. More often than not, several tests will get carried out to ascertain the type of infection (STD teaching outline and resource guide, 2000). The thoroughness is crucial to avoid misdiagnosis where different diseases have similar symptoms or have no symptoms at all.
Measurable Short Term Goals
There are a few short-term goals set aside for this training project. These would be used as a measure of the project's success. At the end of the training, the students would be able to name three major sexually transmitted diseases and their symptoms comfortably. In addition, they should be able to name at least three preventive measures against sexually transmitted infections. Another goal would be to single out the significant risk factors associated with sexually transmitted diseases.
Long Terms Goals
Alongside the short-term goals, there are also long-term goals for the project. The primary purpose of the teaching project is to change the ways of life for the students. A measure of this would be instilling a discipline of using protection when engaging in sexual intercourse. Considering the demographic of our learners, it would also be a key achievement to be able to eliminate the aspect of peer pressure around sexual safety.
Interventions for Optimal Learning Environment with Rationales
Creating a safe environment
This refers to the deliberate attempt to ensure that these students feel safe during the entire project. This can be measured by their level of participation throughout the learning process. Teenagers often feel unheard and misunderstood. It is crucial to ensure that the process of raising awareness for STDs does not reaffirm these fears.
Students are cared for and treated like people first
The aim of this is to ensure that the learners feel like they come first. A genuine sense of concern is crucial to opening up the listeners to the discussion and the knowledge being disbursed by the trainers. This can get achieved by listening to their concerns and following up on their day-to-day lives without being invasive.
Understanding student knowledge to guide them to further learning
At this stage of training, it is essential to have a working knowledge of the level of understanding among the students. This would be useful in determining the trajectory of the training depending on what information they lack and what misconceptions to correct. Different trainees would have different learning needs, which can only get identified by figuring out what they already know before starting the training process.
References
Alberta Health and Wellness. (2000). STD teaching outline and resource guide.
Cherry, K. (2021). How People Develop an Identity or Cope With Role Confusion. Verywell Mind. Retrieved from https://www.verywellmind.com/identity-versus-confusion-2795735.
Walchonski, C. (2020). Best Youth Education Methods for Sexually Transmitted Education Methods for Sexually Transmitted Inf ansmitted Infection Prevention. Minnesota State University, Mankato.
Time is precious
don't waste it!
Get instant essay
writing help!
Plagiarism-free
guarantee
Privacy
guarantee
Secure
checkout
Money back
guarantee
Get a Free E-Book ($50 in value)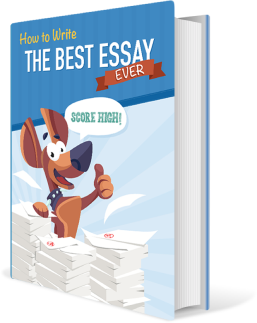 How To Write The Best Essay Ever!