Shades of Magnificence: Veronese and Fra Pozzo, Essay Example
Pages: 4
Words: 1036
Essay
This Essay was written by one of our professional writers.

You are free to use it as an inspiration or a source for your own work.
Introduction
Based on a casual impression, Paolo Veronese's Triumph of Venice and Fra Andrea Pozzo's Glorification of St. Ignatius do not invite an analysis of contrast. Both works are enormous and ornate frescoes of a high Renaissance style. Both celebrate a single subject and make that subject the centerpiece of elaborately crafted and brilliantly colorful imagery. While the themes are different, the basic similarities in scope, perspective, ornamentation, detail, and actual size tend to render them alike. However, as important as these similarities are, variations expressing individual and period style may be noted, and a longer examination reveals distinct contrasts between the works. Veronese's Triumph of Venus and Fra Pollo's Glorification of St. Ignatius illustrate how, even in high Renaissance form, artistic agendas allow for individual expression, even within massive works motivated to celebrate a single theme.
Comparison/Contrast
No comparison of these two works of art may be undertaken without an initial sense of the subject of each, for it is through these subjects that contrasts are inspired, and may be observed. Veronese deserves special attention here, if only because few artists have ever been so specifically placed by history to execute a certain work. In the 16th century, Venice was at the pinnacle of centuries of achievement and prestige. This was a Western city like no other; immensely wealthy, grand in its image of itself beyond measure, and heavily influenced by the Asian trade it thrived upon. No matter from where Veronese's commission came, it is irrefutable that Venice sought to glorify itself for all time, and this clearly commands the artist's Triumph. The setting is appropriately classical in the Greco/Roman tradition, as Venice is symbolized in the form of a great lady, ornamented as a queen. Winged fame is crowning her, and all around are personifications of the elements of Venetian greatness. Military and commercial success are in human form, as a prosperous, contented populace gazes up in awe.
Similarly, Fra Pozzo's Glorification deifies St. Ignatius. In a space where Earth and heaven meet, Jesus Christ receives Ignatius as figures representing all of humanity occupy the outer areas. Fra Pozzo, like Veronese, relies heavily on a baroque style; the many human forms are draped in classic, flowing, Roman garments, as the many ornaments of architectural detail, angelic figures, and highly expressive faces and postures animate the vast scene. It could be argued, then, that the fresco is merely an enormous example of period classicism, executed well, but with no distinction. Such an argument would ignore several striking elements of the painting, which also set it apart from Veronese' glorifying of his city.
To begin with, there is Fra Pozzo's interesting choice of scenic representation. The fresco, as he knew, was to occupy an entire ceiling, and the remarkable decision the artist made was to turn this size factor into an artistic advantage. The Roman Church of St. Ignatius was an important edifice beyond its innate beauty, in that the dedication reflects the founding of the Jesuit school of Catholicism. This adds a powerful social and political component to the spiritual, and Fra Pozzo captures both through utilizing the church itself in the painting. The church walls are set as the "walls" in the fresco, so that the viewer, standing below, looks up to see what appears to be the opening up of the church itself, to reveal heaven. For a baroque piece, even of this scope, the effect is daring. It makes a profound statement in regard to the essence of the church, as well as the essence of the Catholic faith. Then, and perhaps due to the more sublime subject matter, Fra Pozzo seems to mute his colors. They are rich and varied, but they do not "explode" to the eye, and this gives the painting a sense of earthiness, grounding the divine to the mortal. It is as though Fra Pozzo believed the majesty of the enormous scene would be compromised by an excess of color.
Returning to Veronese, there is no such compunction. His colors are especially vivid, as the blue of his sky has a fairy-tale quality not seen in Fra Pozzo's. If the latter was more concerned with maintaining the integrity of his divine theme, it may be that Veronese, exalting a place, chose brilliance for the same reason, in that his subject itself was a kind of excess. This baroque reflection of Venice is further idealized by the framing and perspective of Veronese. Fra Pozzo took the earthbound church and expanded it; Veronese sets his Venetian goddess in a perfect oval, which adds to the impression of captured perfection. Fra Pozzo seeks to incorporate his art into the space, as Veronese more deliberately sets it apart. Veronese does use balustrades and architectural detail as well, but to a very different end. These features for him are elegant props, and little more. Far more important is that Venice rises above several layers of earthbound activity, and at an angle. From the floor, the image is projected at 45 degrees, which is enhanced by the artist's use of perspective in the two balconies. Fra Pozzo's concern is stunning the viewer with a totality of a heaven opening up above; Veronese chooses a more "stately" presentation to the eye. The viewer must look up to it/her as, in real life, a great personage is looked to at an ascending angle.
Conclusion
In basic terms, both Fra Pozzo and Paolo Veronese perfectly represent classically-focused, baroque painting of the late Italian Renaissance. Their scenes are lavishly detailed, their themes are suitably grandiose, and detail of ornamentation is given great attention. Deeper examination, however, reveals differences. Veronese is about magnificence for its own sake, and he portrays a glorious Venice seen from a deferential angle, brilliantly colored, and surrounded by the evidence of her greatness. Fra Pozzo, conversely, emphasizes the spiritual and political force of his theme, and allows it to "explode" over the viewer's head in divine grandeur. Adding to this effect is his more subtle coloring, which underscores the power of his scene. Veronese's Triumph of Venice and Fra Pozzo's Glorification of St. Ignatius reveal how, even in classic, high Renaissance form, artistic agendas allow for individual expression, even within enormous works of art offered to celebrate a single theme.
Time is precious
don't waste it!
Get instant essay
writing help!
Plagiarism-free
guarantee
Privacy
guarantee
Secure
checkout
Money back
guarantee
Get a Free E-Book ($50 in value)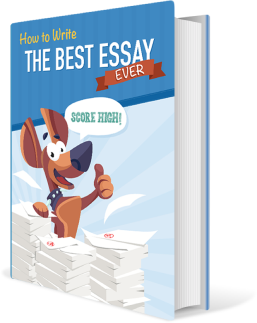 How To Write The Best Essay Ever!