Home
/
Research Paper
/
Should Incarcerated Women Be Allowed to Care For Their Newborn Infants? Research Paper Example
Should Incarcerated Women Be Allowed to Care For Their Newborn Infants? Research Paper Example
This Research Paper was written by one of our professional writers.

You are free to use it as an inspiration or a source for your own work.
Even as increasing numbers of women are sentenced to prison terms, the society and the criminal justice system are only beginning to confront issues s pecific to female inmates.  A number of differences exist between how men and women turn to crime, just as each gender responds to incarceration differently and are treated in ways disregarding gender roles in general.  Further complicating this is the critical reality that many female offenders are mothers, and/or have infants who require their attention, which in turn relates to how such mothers face undue punishment through being separated from the infants.  On one level, it is arguable that violating the law translates to sacrificing the rights of motherhood.  On another, and relevant to the systems goals of rehabilitation and preventing further crime, the mothers denied access to their babies and the children themselves are then more vulnerable to developing antisocial behaviors.  The following then examines this specific and significant issue, and concludes that the interests of the society alone, as well as its obligation to act ethically, require that the penal system at least promote contact between female prisoners and their infants.  Supporting this stance, as discussed, is how separation between mother and newborn generates negative consequences for both and reinforces a lack of penal response regarding women; how other nations offer models the U.S. should implement; and that changes in policy are necessary for the well-being of the children, the mothers, and society.
Research and Analysis
The subject of female prisoners being allowed to care for their infants is, to begin with, inevitably connected to important issues in how the penal system treats women in general, which in turn relates to issues of mother/infant separation. Even as numbers of female inmates have vastly increased over the years, there is a significant neglect of the penal system in addressing the innate differences between male and female offenders, and the penal norm remains based on male behaviors, policies, and circumstances (Bloom, Owen, & Covington, 2003, p. vi).  For example, male prisoners receive much more in the way of vocational training than do women, just as men have greater access to work-release programs (Bloom, Owen, & Covington, 2003, p. 23). This failure to account for gender differences in itself is remarkable: "Within the United States, the number of female inmates increased by 587 percent between 1980 and 2011" (Warren, 2015, p. 68), but policies are virtually unchanged.  Moreover, an important reality exists in that over five percent of woman sentenced enter prison while pregnant, just as others become pregnant while incarcerated, through voluntary and involuntary sex with guards (Dwyer, 2014, p. 467).  In plain terms, the crucial matter of how both imprisoned mothers and young children are affected by being separated is only beginning to be investigated. Recent research supports that, for newborns and infants, a lack of secure attachment with the mother is likely to create trauma.  As the children grow, the potentials for developmental disorders and behavioral problems become pronounced because the initial bonding has been denied (McMillen, 2012, p. 1824). There are as well other issues affecting the children of mothers in prison; as, for example, their fathers are often absent or incarcerated themselves, infants and newborns of such mothers are five times as likely to be placed in foster care than children of incarcerated men (Warren, 2015, p. 71).  It is then clear that infants removed from their mothers face potentially difficult upbringing and some trauma, as the needs of incarcerated women are ignored.
Then, and interestingly, most industrialized nations have facilities enabling imprisoned mothers to care for their infants until the age of two, but prison nurseries are extremely rare in the U.S. (Warren, 2015, p. 66). As of 2014, seven states are in the process of incorporating nurseries in prisons (Dwyer, 2014, p. 471), but the efforts are still relatively minimal and experimental. It is as well noted that women in county jails face greater restrictions than do female inmates in state prisons.  With few exceptions, county jails lack the resources and incentives to allow for contact between inmates and any visitors, and such contact is at best extremely limited.  Usually the inmate may only speak to the visitor by means of a phone and through a protective, clear partition.  For adult visitors, this is frustrating.  More to the point, however, it is virtually a meaningless experience for an infant, who cannot adjust to the limitations and then has no real sense of "being with" the mother (McMillen, 2012, p. 1814). Given the above realities, psychologists and sociologists then generally support that prisons should make real efforts to bring incarcerated mothers and their babies together. As noted, there is a strong feeling that a new mother waives the right to be with her child when she violates the law, as it is likely believed that only neglectful or "bad" mothers would act in ways leading to be separated from their infants.  Then, in one study of mothers and infants co-residing in prisons, nearly half of the mothers developed significantly higher levels of depression, possibly caused by the infants' presences as reinforcing their senses of confinement and punishment (Sleed, Baradon, & Fonagy, 2013, p. 365). However, it seems probable that the women actively want to be with and care for their infants, but the circumstances themselves cause pain through emphasizing the mother's inability to care for the child in the external world.  All of this then emphasizes a system unwilling and/or unequipped to correctly address this reality of incarcerated mothers.
The above considered, it appears that fundamental realities require changes in the systems and policies denying mothers proper care of their infants.  Those mothers experiencing depression, for example, may be counseled in ways promoting the positive aspects of the contact.  In plain terms, society places the greatest importance on how bonding with mothers affects an infant's emotional and psychological health (Kinsey, Hupcey, 2013, p. 1315), and it is then irresponsible to ignore this in regard to imprisoned mothers.  Infancy is a critical period for both mother and child, and the society seeking to rehabilitate offenders and discourage children from entering into crime must acknowledge this.  All the existing evidence suggests that increased contact with their children motivates female prisoners to alter their antisocial behaviors; bonding with their infant children is seen as important in promoting the behavior changes necessary for the woman's release into society (Bloom, Owen, & Covington, 2003, p. 29). Altering the penal system is certainly not easy but, as the primary goal of it is to foster reform, understanding the importance of the mother/infant relationship is all the more vital.
Conclusion
Female prisoners are as individual as is any other population. At the same time, society's failure to address women as different from men generates further issues in the justice system, a fact exacerbated by the vast increases in women offenders.  Within all of this exists the critical factor of female offenders with newborns and infants, which relationships go to the heart of what the society views as having the greatest meaning. The absence of mother/infant bonding places the child at developmental risk, as it also discourages the mother's ambitions to reform.  While there is room for debate regarding the correctness of allowing imprisoned mothers to care for their babies, other nations successfully implement this care, which must go to the interests of the societies, mothers, and children. Ultimately, the well-being of the  society itself, as well as its responsibility to act ethically, call for a penal system permitting consistent and close contact between female prisoners and their infants.
References
Bloom, B., Owen, B., & Covington, S. (2003). Gender-responsive strategies: Research, practice, and guiding principles for women offenders. U.S. Department of Justice, National Institute of Corrections. Washington, DC: GPO.  1-90.
Dwyer, J. G. (2014). Jailing Black Babies. Utah Law Review.  465-541.
Kinsey, C. B., & Hupcey, J. E. (2013). State of the science of maternal–infant bonding: A principle-based concept analysis. Midwifery, 29(12), 1314-1320.
McMillen, M. (2012). I Need to Feel Your Touch: Allowing Newborns and Infants Contact Visitation with Jailed Parents. U. Ill. L. Rev.. 1811-1853.
Sleed, M., Baradon, T., & Fonagy, P. (2013). New Beginnings for mothers and babies in prison: A cluster randomized controlled trial. Attachment & Human Development,15(4). 349-367.
Warner, J. (2015). Infants in Orange: An International Model-Based Approach to Prison Nurseries. Hastings Women's LJ, 26. 65-91.
Stuck with your Research Paper?
Get in touch with one of our experts for instant help!
Messenger
Live chat
Time is precious
don't waste it!
Get instant essay
writing help!
Plagiarism-free
guarantee
Privacy
guarantee
Secure
checkout
Money back
guarantee
Get a Free E-Book ($50 in value)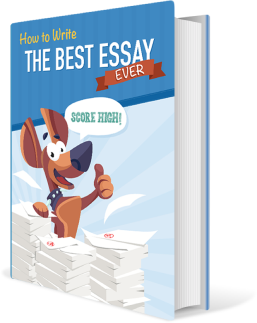 How To Write The Best Essay Ever!