Slave Narrative, Essay Example
Pages: 5
Words: 1295
Essay
This Essay was written by one of our professional writers.

You are free to use it as an inspiration or a source for your own work.
Trade resources like ivory, gold attracted Europeans to Africa. They enslaved the Africans to provide cheap labor in their plantations due to a increase in demand for cheap labor. Africans exchanged the enslaved people for guns, gunpowder, knives and beads brought from Europe by boat. The transatlantic slave trade was attractive and profitable to merchants in Europe as the ships could sail many enslaved people. Around 12million Africans were transported between 1640 and 1807. The slavery experiences were horrifying and led the Africans into various rebellion movements.
In current Nigeria country, I was born in a tribe called Igbo in the 18th century to a wealthy family. My father owned a large piece of land, and many enslaved people worked on the farm. Although slavery in Africa wasn't rampant as only the rich practiced, the Europeans increased slave demand leading to abductions. One day my sister and I were alone at home when two men and a woman abducted us. We were taken to a camp for some time before separation, where I was sold to European slave traders. Together with other enslaved people, I boarded a European ship sailing across the Atlantic Ocean. The conditions on the ship were not appealing and gave a horrifying experience. We were a large number crammed together in tiny spaces consisting of lonely men, women and children who had been separated from their families. Men were secured using iron legs in the lower decks where they could lie down or crouch. Children and women were in a separate deck with no or minimal freedom of movement and were exposed to sexual abuse and violence from the crew members. The ship lacked proper ventilation and sanitation; therefore, diseases like fever, smallpox were frequent. The enslaved people who could not survive the harsh conditions were thrown overboard.
On arriving, the crew members prepared me for sale through washing, shaving and applying palm oil to hide the sores caused by the harsh conditions on the ship. For two to three years, I was in the seasoning stage, where I was assigned a new identity and forced to adapt to new living and working conditions. The brutality at this stage was overwhelming, leading to many deaths, and those who resisted were severely punished. In the plantations, we were forced to change the landscape by clearing bushes, shaping fields, digging canals and constructing roads and buildings. We could perform our survival duties like cooking, tending to the sick, young and old in the few hours at the end of the day after leaving the plantations or on Sundays. We worked extra on our fields for food and extra sold on Sunday markets. We were strictly regulated and controlled by the plantation owners in any gatherings and ceremonies like marriage and burial as they feared the formation of rebellion movements. We were expected to work when and according to the owner's dictations; they determined our life's nature and routine. Although the masters punished us severally for failure to work, they also lured us into working through small incentives voluntarily.
We suffered personal suffering and continued separation as our masters could sell or move us from one property to another, leaving families and friends behind. Regardless of age, slave women were exposed to sexual exploitation from masters anywhere, like in front of fellow enslaved men. Although we had our faith and beliefs back in Africa, our owners rarely accepted them as genuine religions. They introduced us to Christianity, with one infinite being, God, the creator of all things, and lives in the skies and controls all activities, especially birth, death and captivity (Equiano 200). We practiced their faith, such as circumcision and child naming.
Most enslavers were adamantly opposed to our education as they feared our education could threaten their authority. In 1830, North Carolina made a policy stating any person who tried, attempted to teach an enslaved person within the state to read and write of any form would be liable to indictment in a court of law. We suffered physical and psychological consequences when caught when trying to educate ourselves. Regardless of the strict regulations, we still managed to learn through pit books and hide our notebooks in the hats, ready for any white man who was willing to receive a bribe to teach us. During the civil war, our soldiers would grasp any opportunity to quench their education thirst, including lunch breaks.
 After emancipation, the enslavers still resisted our education, and they used arson and violence to prevent our attempts at education. Despite the rebellion, freed African Americans constructed and operated schools where we could learn. The students usually requested long class times and reduced closing days to maximize their stay at the learning institutions (Williams 29). They could walk long distances from home in rages clothing and barefooted to schools. Those who acquired knowledge from schools taught their parents and others at home. Interest in understanding Christian materials like the bible and occupying favorable slave positions ignited the enslaved person's interest in gaining an education.
We used Christianity and education gathering to form rebellious movements, eventually leading to the civil war. In the 1770s, slavery was legal and played a significant role in society and the economy and was firmly established before the American Revolution as limited to persons of African ancestry (Gordon-Reed 97). The declaration of independence in 1776 declared slavery illegal and led to conflicts between the southern states and the northern states since they had a difference in support of slavery. The Northern was for abolishing and abandoning the trade as their economy was industrialized, unlike the Southern that supported the trade since they owned large tracks of agricultural lands and needed the enslaved people to work on them. In the 19th century, John Brown and some of his supporters left their farmhouse and attacked the Harpers Ferry (Mint et al., 10). They captured prominent citizens and seized the federal arsenal and armory. Although he hoped to be joined by other enslaved people to gain raid weapons or freedom fighters, they failed him. He was captured after US Marines stormed the engine house, killing many raiders. He was later tried and charged with treason, enslaved person insurrection and sentenced to death. Although he failed to liberate the enslaved people, his efforts played a significant role in enlightening them on their need for freedom.
My compatriots and I faced a lot of physical and emotional trauma during the slavery era, from abduction to living under our master's command. The experience of separation from my beloved family members at such a tender age, living in the horrible conditions on the ship across the ocean and watching fellow enslaved people dying due to inadequate food and disease led to various rebellion activities such as civil war and the attack the Harpers Ferry. Introduction to Christianity and limited access to education increased our thirst for education; thus, we could bribe our teachers.
Work cited
Equiano, Olaudah. The Interesting Narrative of the Life of Olaudah Equiano: With a foreword by David Olusoga. Hodder & Stoughton, 2021.
Gordon-Reed, Annette. "America's original sin: Slavery and the legacy of white supremacy." Foreign Aff. 97 (2018): 2.
Mint, Lincoln, and Lloyd Ostendorf. "John Brown's Raid at Harper's Ferry (from the History of the Civil War Medal Collection)." (2021).
Williams, Heather Andrea. "Review Of Self-Taught – HEPG." Hepg.org. N.p., 2022. Web. 29 Mar. 2022.
Time is precious
don't waste it!
Get instant essay
writing help!
Plagiarism-free
guarantee
Privacy
guarantee
Secure
checkout
Money back
guarantee
Get a Free E-Book ($50 in value)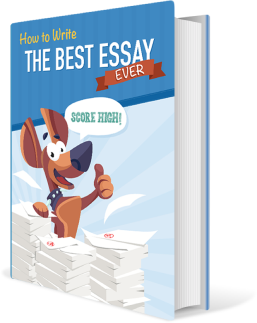 How To Write The Best Essay Ever!