Smart Goal Reflection, Essay Example
Pages: 3
Words: 735
Essay
This Essay was written by one of our professional writers.

You are free to use it as an inspiration or a source for your own work.
In this class there has been a focus on changing and improving lifestyle behaviors. We have identified many ways that we can improve our health and promote healthy living. One way that one can damage their health is by getting improper sleep.  Persistent sleep deficiency can also escalate certain risks for chronic health problems (NHBLI, 2012). Getting improper sleep can lead to increased poor sleeping habits and even insomnia in the future. With the opportunity to apply this newly acquired knowledge to my own life, I had decided to attempt to improve my sleeping habits. Attaining ample, quality sleep every night will unequivocally aid in enhancing my physical and mental health as well as my safety and the quality of my life (NHBLI, 2012).
Recently, my sleeping pattern has suffered as I have been balancing many tasks in my personal life such as classes, schoolwork, and full-time employment. Much of my time after work is spent studying and I sometimes drink caffeine in an excess amount in an attempt to keep myself up and working. My bedroom is used for the multiple projects that I work on and other tasks that I complete in addition to sleeping, which is not recommended. It is very rare that I sleep for a full eight hours. On a positive note, once I fall asleep, I do sleep soundly throughout the night.
I made a SMART goal to go to sleep between ten and eleven in the evening and wake up between six and seven in the morning on the weekdays, and otherwise get eight hours of sleep per night. For over three weeks out of the month of November, I monitored my sleeping behavior. This included what time I went to bed, what time I woke up, and how I felt upon waking in the morning. I set a goal that was measurable, attainable, realistic, and timely, and I did not try to change my goal once I set it. The hour window that I set was more than enough time to be able to wind myself down from my day and get to sleep. In doing this, I believed that my overall emotional health and mood would become enhanced.
As can be seen in the monitoring reports, I was not able to fully commit to the goal that I had set for myself. Because of tasks that needed to get done I was rarely able to get to sleep before midnight. Most of the time I would finally be sleeping by two or three in the morning. I was able to most of the time wake on weekdays between the hours of six and seven in the morning. There were a few times that I went to sleep very late, that I got up later as well. It was hard to implement my goals because I did not want to under-perform in any of classes so I would stay up late to study after work. In the mornings, it was easier to follow my goal because I had to get up for class on most days of the week.
I think that at this time there are a few ways that I could have handled this problem differently. Looking back, I believe that I would be able to better reach my goal if I spent more of my time doing homework and studying on the weekend, than I did at night. I also could have studied more effectively. Sometimes I can get distracted with internet and phone use. If I was able to block those thing out, I would be able to spend more time effectively studying and may be able to get to sleep earlier. Looking at the long term, another thing that could help me would be to take some things of my plate. If I wanted to get more sleep, I could consider taking less classes per semester so that there would be less studying to complete. I could also consider working less hours at my job, if that became possible.
All in all, it was nice to become conscious of the time that I am going to sleep at night and attempt to change my unhealthy actions. I do hope that in the future, it becomes easier for me to make this and other positive changes as I strive for optimal health.
References
National Heart, Lung, and Blood Institution. (2012). Why is sleep important? NHLBI. Retrieved September 29, 2015 from http://www.nhlbi.nih.gov/health/health-topics/topics/sdd/why
Time is precious
don't waste it!
Get instant essay
writing help!
Plagiarism-free
guarantee
Privacy
guarantee
Secure
checkout
Money back
guarantee
Get a Free E-Book ($50 in value)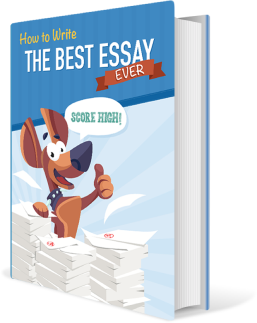 How To Write The Best Essay Ever!