Social Issues for Chronically Ill, Essay Example
Pages: 4
Words: 1074
Essay
This Essay was written by one of our professional writers.

You are free to use it as an inspiration or a source for your own work.
For Larry, who experiences bipolar disorder, it is very difficult to achieve a sense of normalcy because the disease continuously attacks from within and prohibits his ability to be successful in many social situations. He may feel threatened, experience intense episodes of anxiety, and may find it difficult to communicate effectively with others in social settings. Therefore, he faces critical challenges and an intense struggle to fit in throughout society. His disease has robbed him of many meaningful relationships and he finds it difficult to overcome these issues because his disease has not been made public. At the same time, if Larry were to disclose his diagnosis to the world, he would experience an entirely different level of scrutiny that could cripple him for the rest of his life. Nonetheless, Larry tries his best to be proactive and to be as social as possible to protect himself from further harm. Some situations for Larry are rather comforting and he tries to make the best of his circumstances as best as possible.
For Sarah, Crohn's Disease is a debilitating condition that has limited her ability to lead an entirely normal life in many ways. In particular, since she does not feel well much of the time, she may find it difficult to participate in different social settings, and in particular, meals with friends. This has been a challenging situation because her diet is limited, and although her friends know she has the disease, they do not understand the nature and severity of the disease and how it impacts her quality of life. They might perceive it in a negative social context because it disrupts different activities. However, Sarah has tried to make the best of a difficult situation and to adapt to her circumstances as much as possible, thereby enabling her to participate in different situations and events without significant conflicts that impact her health and wellbeing in many different ways throughout her life.
The experiences of these two chronically ill adults are very different, yet they also symbolize many of the challenges of this population due to difficulties in daily living. Therefore, it is important for chronically ill patients to receive the support and guidance that is necessary to ensure that they are able to self-manage their respective conditions in an effective manner. This also reflects the importance of understanding how to best manage chronic diseases so that there are sufficient alternatives in place to improve quality of life over the long term. The emotional context of chronic disease is often stifling in many ways; therefore, it is necessary for individual patients to receive adequate support and guidance in order to meet their needs without additional difficulties that could impact their lives.
For these patients, there must be a greater emphasis on self-management and care in order to accommodate their needs, while also considering how the ability to self-manage may have a positive impact on social relationships. This is particularly relevant when patient experience favorable health circumstances that will influence their ability to achieve improved health throughout daily living (Schulman-Green et.al, 2012). Most importantly, patients such as Sarah and Larry must discover that through improved self-management, they are able to address specific health challenges and to share their experiences in social settings as a positive form of reinforcement that will enable them to endure and overcome many hardships throughout their lives (Maslow, Haydon, McRee, Ford, & Halpern, 2011). This also reflects the importance of developing methods to better manage stress and disease symptoms without extreme difficulties that could disrupt daily living (Maslow et.al, 2011). From this perspective, it is important for patients to receive focused care and attention that will have a positive impact on their lives and on their ability to achieve success in disease self-management and in achieving successful social relationships (Maslow et.al, 2011).
For patients such as Larry and Sarah, coping is a difficult challenge that must be considered as part of a larger framework in managing a chronic disease, as it enables patients to recognize the value of leaning on others in times of crisis through positive and meaningful social relationships (Cole & Reiss, 2013). There must be a greater emphasis on the development of new perspectives that will accommodate social needs, while also considering how close relationships with friends, colleagues, and family members may have a positive and meaningful impact on their lives (Cole & Reiss, 2013). Patients must be able to cope under a variety of conditions and be able to overcome symptoms and other limitations, thereby creating an environment in which they can experience some degree of satisfaction within their lives (Cole & Reiss, 2013). In general, the social context of chronic illness is very difficult to manage, depending upon the nature and severity of the disease; therefore, it is necessary to evaluate these conditions more closely so that social relationships support the needs of these patients as they manage their respective diseases.
The behaviors of patients with chronic diseases may be difficult to read; therefore, it is necessary to adapt to social situations as best as possible in order to experience positive outcomes. Patients such as Sarah and Larry must be able to openly express their concerns to their friends and family members through open communication, while also considering how their behaviors may be viewed in social settings (Rosland, Heisler, & Piette, 2012). This reflects the importance of behaviors for patients with chronic diseases and how they impact social relationships, as they may struggle to connect with other people as a result of the disease (Rosland et.al, 2012). For Larry and Sarah, it is particularly important to connect with others in order to overcome the issues related to the disease in daily living and to recognize that others care and provide ongoing support in their time of need.
References
Cohen, R.M. (2008). Strong at the Broken Places: Voices of Illness, a Chorus of Hope. Harper.
Cole, R. E., & Reiss, D. (Eds.). (2013). How do families cope with chronic illness?. Routledge.
Maslow, G. R., Haydon, A., McRee, A. L., Ford, C. A., & Halpern, C. T. (2011). Growing up with a chronic illness: Social success, educational/vocational distress. Journal of Adolescent Health, 49(2), 206-212.
Rosland, A. M., Heisler, M., & Piette, J. D. (2012). The impact of family behaviors and communication patterns on chronic illness outcomes: a systematic review. Journal of behavioral medicine, 35(2), 221-239.
Schulman?Green, D., Jaser, S., Martin, F., Alonzo, A., Grey, M., McCorkle, R., … & Whittemore, R. (2012). Processes of Self?Management in Chronic Illness. Journal of Nursing Scholarship, 44(2), 136-144.
Time is precious
don't waste it!
Get instant essay
writing help!
Plagiarism-free
guarantee
Privacy
guarantee
Secure
checkout
Money back
guarantee
Get a Free E-Book ($50 in value)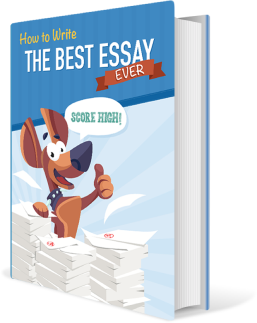 How To Write The Best Essay Ever!