Social Networking for Social Change, Essay Example
Pages: 5
Words: 1447
Essay
This Essay was written by one of our professional writers.

You are free to use it as an inspiration or a source for your own work.
Awareness developed through the existence of garnered information is an important process of social change. Through the years, media has often created a value for information that has made it easier to convince people accordingly in line with the responsibilities they have towards the environment and their fellowmen alike. Nevertheless, there are also instances when such information sharing and awareness campaign is specifically used for personal gains like that of the process by which businesses utilize the value of press releases. Whether the information they post is true or not, it is considerably distinguishable that they are utilizing such measure to establish their reputation and further invite people in the market to appreciate what they offer.
A more positive utilization of such manner of sharing information and raising awareness among the people would be for the better cause of actually improving the lives of people. There are instances when individuals who want to help do not have the means to do so. Through blogging or online writing, they are able to raise awareness among those who have the means to support a particular group of 'needy' individuals hence proving the fact that the process of campaign chosen raised awareness and raised change at the same time.
What cause did you support and why did you choose it?
Given that I am following theme on photography, I would like to establish a cause based on digital photography and how it captures the realities of life. Perhaps featuring the lives of the less fortunate, I expect that my website would become a part of making 'digital photography' more worth it especially in the hope of changing other people's lives. This cause shall aim to raise awareness among people and have them realize how much they could do to assist those who may be needing their help. Getting the attention of larger organizations who are actually giving attention to the needs of the poor, the homeless and the other members of the society who are considered unfortunate would be the best possible source of success for this particular promotion of information through photography.
Perform a rhetorical and design analysis of the site that you envision will best support your cause. Who is your audience? What is your purpose? What should your stance be? Based on the answers to those questions, what should your site look like and how should it function?
Design aspect: My website would have a background reflecting the possibility of people collaborating with each other, extending helping hands to assist others who may need attention in the community.
Layout Presentation and Function: It will have a specific submission area where the photographs of the participants could be specifically posted at. Each photograph will be presented with an appropriate caption that defines why the image captured the attention of the person who submitted it and what could be done for those individuals in the image to be helped accordingly
Purpose of the Website: Responses from the audience of the site-visitors would be welcome through the form of forum discussion. Invitations shall be posted for the organizations that would likely have the right means and resources to provide what is needed by the individuals featured in each photograph.
Describe the impression you were attempting to manage in your profile. Why did you add the specific information and media that you added?
I am hoping to create a sense of public awareness along with the invitation for other digital photography enthusiasts to share their own views and work that could help develop the campaign I am hoping to define.
 If you had more time, do you feel that you could actually enact social change with your social networking site? Please explain.
I sure hope to give attention to what my website could provide the public with especially in inspiring authorities and perhaps those other organizations who do have the capacity to help the needy. I feel that with the capacity to perform or operate an open forum, there would be someone out there who would hear out the desire to help all those who are less fortunate in the communities that they are living in.
How has this project changed your ideas of civic engagement? Do you engage civically in ways that you didn't realize previously? Please explain.
Through this part of the project, I realized that no matter how powerless we may feel about ourselves, we could always do something through asking others to collaborate with our desires and our purpose in our work.
If you could revise this project for future students, how might you do so?
The forum feature of the website could be further developed to attract the attention of the individuals and institutions who actually have the capacity and resources to help. Students in the future could provide better suggestions on how to handle this particular pressure to make sure that they are able to reach out to those who they are aiming to invite in the said campaign for the development of public's better welfare.
Letter Rewrite:
Dear Cinderella Photography,
As possible customers of yours, we are compiling this memo in regards to your website–specifically referring to its incoherence in graphics, as well as the repetition of links and other more constructive design elements. We feel that these particular issues could jeopardize the capacity of your company to attract and probably serve more clients who are interested in photography. Being strongly affected by your cause, we feel that we could do something to help you out with some of your design platforms which would likely improve the way your audience appreciates what you are actually offering.
I have looked over your website–its layout overall, as well as individual elements. With regards to the concept of proximity of a successful website, I believe moving the navigation bar higher up on your homepage will give potential customers an easier experiencing navigating the webpage overall. It is of course a common notion that the more user-friendly your website is, the more effective it would be in responding to the needs of your prospective clients. In addition to proximity, the navigation of your page is simply not practical. There are two different links on your navigation bar that link to the same YouTube Channel, and one of the links is completely dead altogether. We then vie that this matter be subjected for proper update to make sure that when a link is clicked, it would lead the clients to the right website that would improve their understanding of what your company has to offer. In addition to this, the graphics next to these links are confusing, incoherent, and unnecessary. Relatively, this could be improved further to make sure that there is not so much of a clutter in relation to design and the message that it presents to your prospective clients.
As far as the color contrast is concerned, the Cinderella Graphic with a pink background is not only overwhelming but is also considered childish and a bit more feminist. This would specifically affect the number of clients who would accept your services and your products. Abstract stereotyping is a huge mistake among .com companies and we hope that you do appreciate the fact that we are aiming to get your website working better apart from this particular issue. It seems your aim is wedding and portrait photography, but all of your samples are through external links, it would best be more effective if you place in your personal portfolio through a flash presentation in the website. This will give your clients a glimpse of what they could expect from your work.
By using a more professional layout that is straightforward, as well as embedding the YouTube samples into the website and cleaning up the navigation, we feel your online business can be improved drastically. Hopefully you will take some of these suggestions into consideration, and know that we only look to help. We are looking forward to hearing from you and serving your needs accordingly.
Sincerely,
The Toronto Community
Statement About Website:
As I have mentioned in the final web portfolio submission, I have already changed the primary layout of the website I have previously submitted. I learned about the mistakes I have done before and I have created the necessary changes needed. Here are some of the primary information you might need to know about my new website which I think follows more of the core-principles of establishing a website compared to the one I have completed before:
Website Location: http://ofcellphonesandphotos.wordpress.com
Title: A Blog on Cell Phone Photography and Art
There are currently three blog posts:
It's Called Cell Phone Ethics!
What Makes Cell Phones as Popular Cameras
Get Your Eyes and Your Hands Working
There are currently six pages:
About
Home
Of Cell Phones and Photographs
Reflective Introduction
Revision Projects
Social Network Connections
Time is precious
don't waste it!
Get instant essay
writing help!
Plagiarism-free
guarantee
Privacy
guarantee
Secure
checkout
Money back
guarantee
Get a Free E-Book ($50 in value)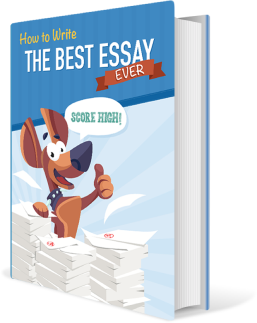 How To Write The Best Essay Ever!