Home
/
Research Paper
/
Social Networks Can Have Negative Effects on Personal Relationships, Research Paper Example
Social Networks Can Have Negative Effects on Personal Relationships, Research Paper Example
This Research Paper was written by one of our professional writers.

You are free to use it as an inspiration or a source for your own work.
Social networking has become an integral part of the common and average American households. While allowing social connectivity like never before with users spanning the globe, the implications these social networks can have on true-to-life relationships can be staggering. Though it does increase the way humans can remain connected, social media can have very negative consequences on relationships as a whole. There is now overwhelming evidence to support that overuse of social media can be damaging to monogamous relationships due to the permanency of information sharing, by placing undue societal pressure on couples, by increasing the complexity of their relationships, and even possibly "lead to a subconscious dependency on the approval of others" (Driscoll, 2013).
The more connected one can become to others they would not normally interact with can "open a Pandora's box of relationship destroyers" according to a USA Today article. Citing Harlequin's 2012 Romance Report, the article goes on to give specific examples about how exactly relationships can be wrecked. The Report named infidelity, past relationship issues, jealousy, and even virtual relationships to replace lacking life ones as potential problems (Kaiser, 2012).
This study certainly has merit to it. Old "flames", as it were, can certainly cause issues with current monogamous relationships. Even the most loyal partner may have an old partner that can cause jealousy among current lovers. Creating online relationships that may subconsciously replace a lack of adequate face-to-face interaction. This may discourage couples from attempting to fix relationship issues, and instead take the easy way out and cultivate a replaced personal one.
The USA Today article, again citing Harlequin's Report, brings up another valid point as well. Social media cultivates the sharing of information, and once this information is placed on the Internet it is permanent. This can cause undue tension when speaking about an individual's past habits or relationships. In some ways this encourages full disclosure, but as a whole jealousy is a natural human emotion that can easily be provoked in these situations (Kaiser, 2012).
In 2005, researchers developed a direct tie between the amount of media channels, the frequency used, and the strength of relationships. This was called the theory of "media multiplexity". Dr. Bernie Hogan is quoted in an April 2013 Health News article:
This theory was first put forward in an era of email, chat, and telephone conversations. However, we are now firmly in the age of digital communication with social media really taking off. We wanted to see if these more diverse communications channels strengthened relationship ties in the digital era.
Referring to his current Oxford Internet Institute study, he used the old theory and better applied it to today's technology. The results were of the 24,000 participants in a marital relationship, using at least ten media channels, reported no satisfaction, and even some dissatisfaction with an increase in digital communication (Health Canal, 2013).
This study puts forward empirical proof to how detrimental social media can be on personal relationships. Though it is a theory, it seems to have held true both in 2005 with decreased media channels, and again in 2013 with ten minimum media channels. According to the study "there may be a cut-off point after which the increasing complexity of maintaining so many separate communication threads starts to undermine relationship ties" (Health Canal, 2013). It is clear that adding means of communications adds an unnecessary level of complexity to the communications process that destroys its foundation at a whole.
Social media connectivity can also cause undue outside pressure on a monogamous relationship. The Huffington Post UK reports Tracey Cox, a renown UK relationships expert, believes that because ever little detail of lives are uploaded and shared to social media websites, they lend themselves to be scrutinized. She names things such things as partner choices and even wedding dresses as things that are frequently "liked" by Facebook users, or generally scrutinized overall (Driscoll, 2013). This can make difficult decisions even more difficult, and thus pressure.
In addition to the acts of spouses being scrutinized, there is also the risk of proverbially "not living up" to someone else's wedding "proposal", or "declaration of love". Another relationship coach, Sam Owen, implicitly states, "there's certainly a temptation to 'keep up with the Joneses'" (Driscoll, 2013), causing more undue pressure. This is not an issue between the two partners directly, therefore making social media a direct stressor.
Relationship coach Christine Northam presents the question "why are you sharing with everybody else and not your partner"; a completely valid a crucial point (Driscoll, 2013). Many people spend their lives with their eyes glued to the computer, or mobile device screen, neglecting true, old school dialogue. This can certainly break down the monogamous relationship paradigm as a whole (Siddique, 2013).
In February of this year psychiatrist Edward Hallowell states the ways spouses can alienate each other with overuse of social media networks. Face-to-face time is necessary he states in the article: "You really do need time and attention in order to feel empathy, in order to feel trust, in order to feel closeness…" (Siddique, 2013). This apparent ease of connectivity to one another seemingly gets wasted with trivial conversations over, as before mentioned, a global network, and in the process detracts from true one on one relationships.
In fact, in the same article, Christina Steinorth, a psychotherapist from Santa Barbara, California implicitly says, "All the time and energy that goes into maintaining a lot of social media can take away from the one-on-one time couples share." This can clearly be damaging to the strongest of relationships. Medical Daily also cites information digital strategist Dino Baskovic concluded; "airings of marital discord or bliss…can often lead to resentment," (Siddique, 2013). This is another form of jealousy that can be damaging to the most intimate personal relationship, however not even directly an issue in between those involved. This outside jealously is an unnecessary stressor directly caused by the nature of social media.
There is another issue that must be considered when speaking with regards to social media that cannot be ignored. Internet addiction is a known danger, and again the nature of how social media works lends itself to enabling this addiction. Dr. Alex Lickerman, via Psychology Today writes concludes that internet addiction must be evaluated based on the same criteria as any other addiction–based on the amount of our personal relationships, and the strength of these relationships. Dr. Lickerman writes that moderation is key–using social media sites is inherently fine, as long as the person is not substituting virtual for real relationships as discussed before (Lickerman, 2010).
Dr. Lickerman cites another legitimate concern of the overuse of social media when it comes to relationships. It is much easier to speak to a person's virtual self–that is to say, their Facebook profile or the like–than it is to speak in person. He fears, as a medical professional, a decrease in the capability to deal with confrontation in person. Confrontation can already be difficult to deal with, so dealing with such over social media channels can be easier for a person. This is not, however, healthy for personal or social growth. Dr. Lickerman states that he himself limits electronic conversation strictly to "facts" as much as possible, removing emotion for face-to-face meetings (Lickerman, 2010).
The Internet and social connectivity have changed the way people view and interact in the world forever. The increased connectivity and sharing of information with virtually no turnover time has undoubtedly given technology a large boost, and definitely benefitted mankind as a species.
As "social" beings however, it is clear that this same explosion can certainly do permanent damage to not only most intimate personal relationships, but make it difficult for a person to even forge new ones. Whether it be internal or external pressure, an increase in relationship complexity, or sheer internet addiction, abuse of social media platforms can certainly have large negative impacts on meaningful, "non-virtual", relationships.
Works Cited
"Social Media: The Perils and Pleasures." Health News –. Health Canal, 04 Apr. 2013. Web. 12 Apr. 2013.
Driscoll, Brogan. "Could Over-Sharing On Facebook Ruin Modern Relationships? (PICTURES)." Huffingtonpost.com. N.p., n.d. Web. 12 Apr. 2013.
Siddique, Ashik. "Too Much Social Media? Overuse Can Damage Romantic Relationships." Medical Daily RSS. Medical Daily, 10 Apr. 2013. Web. 12 Apr. 2013.
Lickerman, Alex. "Happiness in This World: The Effect of Technology on Relationships." Psychology Today. 08 June 2010. Web. 12 Apr. 2013.
Kaiser, Stacy. "USA Today." usatoday.com. N.p., 13 Feb. 2013. Web. 12 Apr. 2013.
Stuck with your Research Paper?
Get in touch with one of our experts for instant help!
Messenger
Live chat
Time is precious
don't waste it!
Get instant essay
writing help!
Plagiarism-free
guarantee
Privacy
guarantee
Secure
checkout
Money back
guarantee
Get a Free E-Book ($50 in value)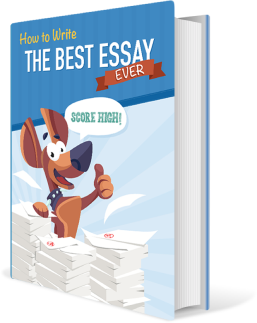 How To Write The Best Essay Ever!