Socrates as a Champion of Justice, Essay Example
Pages: 4
Words: 1102
Essay
This Essay was written by one of our professional writers.

You are free to use it as an inspiration or a source for your own work.
Socrates has both claimed that he considers himself to be the only Athenians engaged in the "true art of politics". Furthermore, he has argued that true champions of justice are those that must confine themselves to "private life and leave politics alone". An analysis of Socrates' live demonstrates that both of these beliefs can be true simultaneously. While Socrates was highly involved in politics, he contributes to the knowledge of the field in a manner that serves as a quieter assessment of his observations. In doing so, he is able to contribute new understandings about how government is run without becoming actively involved in politics itself. It is important to consider that society as a whole and the individual should be separated. According to Plato, "The wisest citizens must rule in society" (Plato). Thus, by remaining involved in politics through thought while living a private life, Socrates is able to act as one of the greatest champions of justice that history has known.
Socrates is a champion of justice because he is willing to go against the beliefs of society to bring his knowledge to man. In a time in which a majority of those in power believed in the Gods of ancient Greece, Socrates was willing to counter these claims based on the knowledge of his own observations and his new understandings based on these findings. In The Apology, Socrates shows that he is the wisest of all men by showing that he knows nothing. The wisest thing that anyone could know is that all knowledge is not certain. Thus, he contrasts the existence of the gods on a sound basis; how can we confirm that anything we think we know to be true is fact? In doing so, Socrates asks us to question all we know instead of simply acknowledging information as fact. He acts as a champion of justice because he is willing to go against the structure of society in his time in order to help others comprehend the importance of asking questions and not simply trusting what we are told.
When Socrates is brought to trial, he demonstrates an early example of cross-examination by presenting an argument against a man named Meletus, who was responsible for bringing Socrates before the jury. In presenting this argument, Socrates demonstrates the many problems that exist both with the state and the way of thinking that has contributed to the development of injustice that has occurred in society. Socrates' main argument is that it is beneficial to listen to those that have been convicted of crimes because in doing so, we are more able to learn about ourselves and the problems that exist in our society. Refusing to do so is problematic because then no beneficial change will be able to occur. Socrates was essentially put to death because of the issues that existed in this political system, but used his trial as an opportunity to help people understand what these issues are. Socrates cannot be considered to be too rebellious because he is an individual who focused primarily on thought. However, in this last moment, Socrates shows us that he is willing to be a champion of justice when he is faced with known death. He knows that his punishment is unfair and that his beliefs are true, but uses the opportunity to shed light on the problems that brought him to this point so that others that also believed in the truth would not suffer a similar fate.
In The Apology, Plato shows that justice is not always carried out properly and it is necessary to thoroughly consider both the way that we think and the defense of the individual who has committed the crime before a proper sentence could be passed. Furthermore, he shows that it is beneficial to modify the way that we think about our justice system in light of developments that occur in the cases that are presented. In Wolff's chapter on the Theory of the Healthy Personality, justice is defined as a system that contains the following elements, "(1) reason, or the power to deliberate, compare alternatives, suppress impulses, and make sensible choices; (2) the "spirited element", or the aggressive, warlike, willful part of one's personality; and (3) appetite or desire" (Wolff). In the first definition, Plato shows us how the system needs to operate for criminal justice to be successful. In the second definition however, we are shown how the individual must behave. It is important to consider that the efficacy of the criminal justice system is a summation of the beliefs of the majority in democratic societies in addition to a structure that has been agreed upon by the people. Therefore, it is valuable to incorporate these two understandings into practice. First, it is important to understand that criminal justice systems should be designed in a manner that allows for change. In this case, it is beneficial to consider what should constitute a reasonable punishment and whether it was the law or the action of the convicted that is incorrect. By allowing for this questioning, and acting in a manner that incorporates comprehensive thought, it is plausible to restructure justice in a manner that truly brings benefit to society.
Overall, it could be said that Socrates is a champion of justice because his situation allowed society to recognize the error of its ways. While it is important to have a set of rules in place so that people understand how to behave, in order for a system to be truly just it needs to be changeable to fit changing beliefs and understanding. Incorporating knowledge into law enforcement is a beneficial practice because it allows for the system to correctly convict individuals and provide them with relevant punishment. In Socrates' case, it is apparent that being put to death for simply not believing in the Gods is a harsh punishment. However, since Plato's report and assessment of this incident, we have modified our democratic criminal justice system to better reflect the needs of our society. Socrates is a champion of criminal justice because he shows that as individuals that wish to protect our beliefs and uphold truth, it is plausible to defend ourselves to the last to make the criminal justice system better for those who follow us. Socrates understood that change would not take place immediately, but he knew that he needed to speak out to ensure that the future generations would be protected by the system put in place to accomplish this. Overall, we have Socrates to thank for the efficacy of our modern criminal justice system.
Works Cited
Plato. The Apology.
Wolff. Theory of the Healthy Personality.
Time is precious
don't waste it!
Get instant essay
writing help!
Plagiarism-free
guarantee
Privacy
guarantee
Secure
checkout
Money back
guarantee
Get a Free E-Book ($50 in value)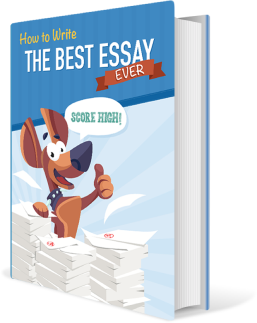 How To Write The Best Essay Ever!