Socrates's Implication, Essay Example
Pages: 5
Words: 1442
Essay
This Essay was written by one of our professional writers.

You are free to use it as an inspiration or a source for your own work.
I think Socrates's implication is fair. First, he believes that orators and tyrants do nothing that they wish to do and they can only do the thing they believe it is the best for themselves. They just do the things for the object which is pleasure but not real the things they wish to do. In other words, they are in a sense just following a directive that is separate from their own wishes. The need to be happy is a common factor among the characters; at times though, being happy and contented with life means sacrificing the things one really hopes to embrace fully. Noticeably, in the process of determining what is evidently valuable for themselves and the people living around them, humans are usually determined to have a definite inkling towards what would best fit their desires; without necessarily thinking what they need. Happiness then becomes relatively useless, especially if the real value of living is given particular attention to. It could be said then that Socrates's implications on life and happiness are fair. Socrates thinks that these people lack intelligence because they are selfish, therefore they do not have the same capacity to think as others.
In his analysis, Socrates does make the case that humans never want to do the means that lead to an end. He said that it is never really the means that people ever care about. In this case, it could be analyzed how evidently important it is for humans to get the good out of the matters that best serves them; relatively, this may at some point mean that they have to go through uncomfortable matters in order to reach a better state of living; one that would best be able to provide a better sense of what life is and what life should be for them. Humans try to do what this is the best, but certain things, such as intelligence, can limit their ability to do so.
Socrates argues for the claim that orators and tyrants have no power by the means of following:
Orators and tyrants were not required to have intelligence; so long as they have the convincing power of speech
Since the orators have no intelligence, they are in need of having strong convincing powers to get their audience to believe and understand what they are sharing
Therefore, without the power to convince, orators and tyrants have no power at all.
If anyone does what seems best to them to do without intelligence, then they get what is bad for themselves.
Individuals that are morale have power.
I disagree with first claim Orators are merely flatterers, and do not contribute any meaningful conversation on the actual nature of good and bad.  Because orator must, in some way, have some type of power that is effective for the common good. If there is no orator, then there would need to be some other ways of public communication. So while orators may not offer anything original in terms of authority, their action of informing a large group of people can be seen as a positive effect, it shows that they have power; it is their speech and their capacity to get others to agree to what they have to say that makes them powerful.
The second claim is rather ambitious. I see that orators and tyrants have the capacity to persuade others and not everyone has the capacity to embrace such skill; being a skill, such ideal attitude and approach to the situation mostly covers the insistence on how orators and tyrants themselves make a mark on others; one mark that would matter the most especially when it comes to determining the most distinct sense of development in terms of affecting the thinking and perception of their listeners.
I disagree with the third claim simply because I do not think someone who does not have intelligence would have the capacity to speak as do tyrants and orators. I do feel that whatever they are saying; they have a background about it and it is that background that makes their speeches more believable and valid for listening in public. Nevertheless, it could not be denied as well that most of the orators and tyrants could also be considered as strategists especially when it comes to creating different procedures by which they embrace the concept of luring people into their thinking and having them think the same way through.
Socrates defense, there really was no intelligence requirement in those days to be the best Orators and tyrants. They just use rhetoric to communicate with people but don't need intelligence.  And someone could be simply given a position of authority without ever having worked for it or knowing what the best course of action would be. In additionally, because they don't have intelligence, what they believe is the best must not be the nature of good but is something help them to achieve the pleasure.
Morality is indicated by the intention to do good instead of harm. Therefore, individuals without intelligence who try to do good could be said to be morale. However, those who recognize their lack of knowledge and try to rectify this are more likely to be able to do good than others, which makes them more morale than the less intelligent.
Socrates uses digression to argue that there is a very distinct difference between doing what we want to do and doing what we think is best. His examples tend to revolve around the idea of focusing on the object of desire. For instance, he talks about how a person who is taking medicine does not actually want to take medicine. This makes sense because when we take medicine, we know we are sick. This means that what we really want is to get healthy again. Nobody ever wants to just take medicine if they are not sick. So the act of taking medicine cannot be seen as something good in itself. Even though it helps us get better, the medicine is not really the object of desire. Our health is the object of desire in this case, making health the good thing. This example can help defend against the first statement of Polus, since taking medicine is not viewed as power in itself, since it is not really something anyone wants to do. But it does ultimately use power to achieve the good effect of health. Overall, Socrates helps us make decisions by determining the importance and impacts of the alternatives. Both options must be considered in order to see what the best option would be, and the best option is the most morale one.
Taking medicine is what Socrates describes as one of the intermediary actions. The three-part system also helps understand his argument on power, since things that are good are associated with power, things that are bad are associated with lack of power, and intermediary things are neutral. In the case of a tyrant who wants to have his Prime Minister killed, we see a departure from what Socrates describes as power.
To understand a defense against this argument, we should really first understand why the tyrant needs to have his Prime Minister assassinated. Since he has the means to do this, it is assumed that the tyrant has power. But that is not the case, since there is no real reason for the tyrant to ever want to kill him. The tyrant may desire the effects of his death by being perhaps unopposed. But the tyrant does not enact any actual power by having him killed, and instead actually contributes to the power of resistance. If the tyrant did simply as he wished, then the Prime Minister's actions and opinions would not matter to the extent that he would need to be assassinated. But the fact that a tyrant might not be able to live with this demonstrates rather clearly that he has little ultimate power. Understandably, this case implicates that when one moves, then another element is affected. Directly or indirectly, such effects are valuable and ought to be fully recognized.
Socrates would disagree with the first premise that orators and tyrants have no intelligence. They are not always without intelligence, they just do not always use it. Second, he would disagree that these individuals have no power. It is clear that they do based on how people react to them. However, it is clear that they should not have power. Socrates would agree that individuals are morale if they think they are doing what is best and that as a result these individuals that are morale have power. Therefore, there are many steps that people could take in order to become more morale and increase their power.
Time is precious
don't waste it!
Get instant essay
writing help!
Plagiarism-free
guarantee
Privacy
guarantee
Secure
checkout
Money back
guarantee
Get a Free E-Book ($50 in value)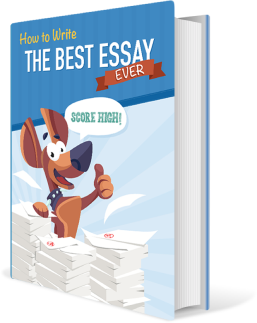 How To Write The Best Essay Ever!