Sonny's Blues and Social Issues, Term Paper Example
This Term Paper was written by one of our professional writers.

You are free to use it as an inspiration or a source for your own work.
The boys described in Sonny's Blues (Baldwin) are forced to grow up too fast. As the author confirms: "they were growing up with a rush and their heads bumped abruptly against the low ceiling of their actual possibilities" (Baldwin, 1). The social issues represented by the short story are described by the above quote well. The boys in Harlem only know two types of darkness: the one of their lives and the one in the movies that blinds them to see reality and opportunities. Their laughter is not innocent or joyous: more like "mocking and insular" (Baldwin, 1). The most central message of the story is that growing up in a disadvantaged community affects children's future, restricts their vision and makes them miss opportunities.
The meaning of the story is that no matter where people start from, there is always a way out, even though one needs to make sacrifices. Those people who come from disadvantaged communities would certainly need to make more sacrifices and struggle more. They will have a greater chance of failure, just like Sonny. They would possibly become "pulled into" taking drugs, committing crime, due to the lack of perspective. Some, however, can overcome the difficulties.
The struggles of the characters based on their social status and background are clearly described by the author. Baldwin (7) states: "Those who got out always left something of themselves behind, as some animals amputate a leg and leave it in the trap". Even the parents of the men realize that the environment is bringing them down, but – according to the mother – there is no place that is safe to children.
Harlem and its special hopeless atmosphere has been in the focus of many books and short stories. Washington (21) concludes that the ideology of Harlem was responsible for the transformation of Black communities. Indeed, Sonny believes that there is only one way out for him: to play. He is not interested in getting a "normal" job, as he does not believe that it is possible when one is coming from a place like he does. The music industry, however, is not only providing opportunity, but also means of connection. He finally finds his family.
Ramsden (60), talking about the Harlem Renaissance states that "Harlem in the 1920s was the Mecca of all that was new in African-American talent, and its influence spread to other cities". He also talks about the lack of status for returning servicemen after the war, and the disappointment over the unchanged social conditions. Many people – just like Baldwin and Sonny – lived in ran-down apartment buildings, segregated by the mainstream population. And many were beaten, abused, or killed, just like Sonny's father's brother. The disappointment over the lack of respect for serving the country, and realizing that they were still not considered as citizens made Black people turn to anything that would let them escape. For Baldwin, this was education. For Sonny, it was telling a story and connecting through music.
For Sonny, the means of escape is to get out of Harlem. First, he suggests to join the army, but his brother convinces him to finish school. He decides to wait and learn to become a Jazz musician and finally leave the Harlem behind. He wants to get away. He hopes that there is a way out, but he fails. He works hard, and is at the piano all afternoon and evening when his brother is away. He puts his life on one dream: "Sonny was at that piano playing for his life" (Baldwin, 16). He lacks support, and misses real connections. For him, connection and survival lie in music. He tells his brother: "You walk these streets, black and funky and cold, and there's not really a living ass to talk to". And he plays instead to make connections. He wants to find a way out, but the place doesn't let him. He tells his brother the real reason why he wanted to escape Harlem: to get away from drugs. Still, as Farnell (11) confirms: "The desire to be a part of a real community, with understanding and even communion, is what Sonny seems to be seeking when he tries heroin".  He was conscious about the environment and its impact on his future, opportunities, but running away did not change anything.
In Baldwin's book, the social construction of literature are clearly visible. As Balshaw writes, many Blacks decided not to leave the Harlem because "black was white". Just like Sonny found his home in the club where he could play for his people and be accepted, many artists sought recognition within their own communities. Sonny finds a way out of "darkness" through music. He realizes that he can express himself through it. He is not trying to escape the community, but the lack of opportunities that he is facing as a young artist. Thanks to the supportive atmosphere of Harlem, he succeeds, and finds freedom. Moreover, he can help others see it: "Freedom lurked around us and I understood, at last, that he could help us to be free if we would listen, that he would never be free until we did" (Baldwin, 24).
Works Cited
Baldwin, James. Sonny's blues. Ernst KlettSprachen, 2009.
Balshaw, Maria. ""Black Was White": Urbanity, Passing and the Spectacle of Harlem." Journal of American Studies 33.02 (1999): 307-322.
Farnell, David A. "Utopias False and True in Baldwin's "Sonny's Blues"." 2008. Web.
Ramsden, Kevin. "The "New Negro": A Study of the Changing Social, Economic and Political Status of the African-American in the Early 20th Century.14 (2002): 4.
Washington, Robert E. The ideologies of African American literature: from the Harlem Renaissance to the Black nationalist revolt: a sociology of literature perspective. Rowman & Littlefield, 2001.
Stuck with your Term Paper?
Get in touch with one of our experts for instant help!
Messenger
Live chat
Time is precious
don't waste it!
Get instant essay
writing help!
Plagiarism-free
guarantee
Privacy
guarantee
Secure
checkout
Money back
guarantee
Get a Free E-Book ($50 in value)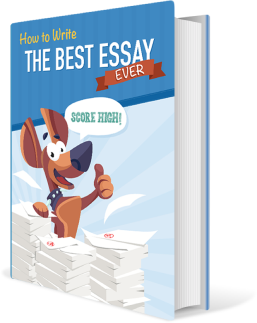 How To Write The Best Essay Ever!