States and Digital Currencies, Essay Example
Pages: 7
Words: 2054
Essay
This Essay was written by one of our professional writers.

You are free to use it as an inspiration or a source for your own work.
In June of 2014, California lifted its ban on transactions involving digital currencies, (abbreviated here as "DC") primarily bitcoins[1]. This act followed a clarification in March of 2014 by the IRS that DCs would be treated as property for U.S. Federal tax purposes. Should each state take a position on the legality of transactions conducted using DCs? In brief, yes.
Bitcoins, the first working DC, emerged on the Internet in January of 2009 as the most successful attempt yet in a long-term effort to devise a secure, trustless (fully distributed, non-centralized) form of money that could be electronically transferred instantly anywhere in the world with internet access, without a central authority or middleman of any kind, between known or anonymous parties for very low cost. The system's open-source code, first posted online by one Satoshi Nakamoto (a pseudonym then and now) and since heavily rewritten by programmers around the world, is based on a publicly accessible electronic ledger (called a blockchain) that keeps a record of every bitcoin transaction ever made. Anyone can view it at anytime on the Web. The bitcoins are the ledger's currency granted to miners who possess the computational power to generate them, and are intended as the financial reward earned for doing the work of updating the blockchain. Mining requires computers strong enough to produce a mathematical hash (a random-looking scramble of digits and letters of uniform output-length regardless of input-length — a hash of the Bible would produce an output of the same length and general random-seeming appearance as the hash of a single letter) each latest block of transactions and then communicate to others on the network what that hash is. Once it is confirmed, the first miner to submit the successful hash is awarded a number of bitcoins, which are themselves entirely digital (although some entrepreneurs have tried to produce physical coins that would correspond with but not replace digital ones). In the early days of bitcoin mining, a typical desktop or laptop computer sufficed to mine bitcoins. Then competition between miners led to the use of graphics-cards to ramp up power. Today, bitcoin mining is a big business. Bitcoin miners build what are essentially server-farms dedicated to generating a hash that is so astronomically difficult to achieve that tremendous amounts of power are required. For this reason, miners increasingly are locating their farms in cold climates to cool their machines and save money in the process.[2] Here we have the first way that some states will have an advantage over others: Alaska would naturally be better for miners than Nevada, provided Alaska encourages miners to locate there. Should it fail to do so, miners might locate across the border in Canada if it welcomes them. On the other hand, Nevada, with its cash-centric gambling industries, might make a point of welcoming Bitcoin ATMs as well as (more obviously) Bitcoin-based gambling. Bitcoin ATMs are new but increasingly common. Should Nevada fail to welcome them, they might be found lining the border in California.
Bitcoins and other DCs (there are very many by now, most of them nearly valueless bitcoin semi-clones) are not legal everywhere. Russia, for example, has officially pronounced them banned. But making such a ban effective is impossible because anonymous internet browsing has become ubiquitous (typically using a browser called Tor, downloadable  and usable for free) and so it is likely only a matter of time before DCs are universally tolerated if not expressly legal or illegal. One thing is certain: unknown before 2009, blockchain-based DCs are not ever going to go away. Every day we read of new investments by legitimate businesses in the formerly shady digital-coin world — a world that is rapidly becoming a star and may well become a supernova. State governments must acknowledge DCs and make decisions about what to do about them or with them. Failure to do so will only lead to counterproductive confusion.
Currently states compete with each other for business, often offering incentives of one kind or another using programs often derided as beggar they neighbor and wars between the states.[3] To prevent this outcome in the digital-currency field (or at least delay it) state government officials must know the basics of DCs. This will soon be essential. Currently, those officials who have heard of them at all — probably a still-large if steadily dwindling majority — have, like the rest of the public, heard of them in a bad light. (The widely reported collapse of Bitcoin's first exchange, the Tokyo-based Mt. Gox, under suspicious and possibly indictable circumstances, is an example.) Here are some talking points to consider:
? Taxes, refunds, and utility bills could be paid in DCs, saving money and time. This option will probably be initiated at the Federal level within the next couple of years.
? Parking meters could have their own public blockchain addresses. Those wishing to add time could do so with their smartphone from the comfort of their barstool.
            ? Bounties paid to informants could be paid using DCs, protecting the anonymity of informants. Such a system could be used in conjunction with the use of anonymous email programs and digital signatures to ensure authentic non-tampered communications.
? DCs can be transferred almost for free, and are nearly instantaneous. It is by now a near-certainty that the delays currently experienced, even for transfers between your own bank accounts (savings to checking, etc.) will soon be a thing of the past. Competitive pressure will compel banks to use a blockchain system, either their own or one already established.
? Volatility of currencies is irrelevant. More and more, regulated and stable U.S. currency exchanges such as Coinbase.com are offering merchants instantaneous conversion from digital to fiat money. So a transaction made in a DC, whether in person, in a store or government office, or through a website, will be protected from currency volatility (which cuts both ways: if the value of the currency should increase, the merchant will miss out on the profit).
? Bitcoin and the other DCs are independent of their exchanges. The programming code that governs the leading DCs is open-sourced and accessible world-wide. The cryptography upon which they are based, known as public key, stems from mathematical theories developed in the 1970s. Transmission of any given amount or fraction of bitcoin, for example, will always arrive at the destination-address assigned to it. Mathematically and electronically, no other outcome is possible. No central authority oversees the transaction and once it has been made it cannot be undone and so chargebacks[4] are barred. (The recipient can voluntarily return the money, but the transaction itself cannot be erased.) The problems start when people want to buy or sell DCs in exchange for fiat currency such as dollars and euros. Fly-by-night currency exchanges quickly sprang up, inviting people to deposit their bitcoins, only to scam exit with the deposits. Officials should make clear that DC regulation largely means regulation of such exchanges. The system itself is beyond any single government's authority.[5]
? Anonymity is not Probable Cause, and not all DCs are completely anonymous. Bitcoin has taken criticism both for being anonymous, and for not being as anonymous as its adherents claim. While some digital coins (such as DarkCoin) are totally anonymous, Bitcoin transactions can be traced in the blockchain quite easily — that being its purpose — although mixers that hide transaction-origins are easily available for a slightly higher fee and slightly longer confirmation delay. In any case, private citizens have a right to keep their personal spending habits secret, just as they have the right to use cash to buy or sell something. Cash of course really is anonymous and no one is seriously suggesting — yet — that it be banned.
? Blockchains promise to revolutionize areas outside of banking and currency. What is new about DCs are their use of a blockchain defined by Investopia.com as follows:
A blockchain is a public ledger of all Bitcoin transactions that have ever been executed. It is constantly growing as 'completed' blocks are added to it with a new set of recordings. The blocks are added to the blockchain in a linear, chronological order. Each node (computer connected to the Bitcoin network using a client that performs the task of validating and relaying transactions) gets a copy of the blockchain.
Blockchain-based smart contracts could be written as a Decentralized Autonomous Organization (DAC)  — basically a digital corporation — that would with the force of law govern enforceable contracts in the real world without human intervention. For example, if someone failed to return their rental car on time, then a return-notation would not be made in, say, the bitcoin blockchain. The DAC would then send a signal to the car's door or engine, locking them. Delinquent hotel guests could be locked out of their rooms and the electricity shut off should the blockchain not register a payment. DACs could also function as a notary public for many kinds of documents. The possibilities inherent in DCs and their blockchains will surely multiply.[6] What follows is a list of interesting and possibly inevitable applications that state officials might have ready to justify the full legal acceptance of DCs into their state constitutions.
? DCs might revitalize state Lotto systems. Each game would itself be a DAC. Such a system might expand the nature of Lotto gambling itself. For example, libraries and university archives have millions of pages of text not fully searchable because computers cannot read handwriting with any degree of reliability. Using a keystroke lottery, a shifting pool of millions of typists could log on 24/7 to state-government websites offering the chance to win a payout by briefly typing the contents or partial contents of a document, thus digitizing it and making it searchable. Multiple typists working on the same document would not need a proofreader, since any single typo would not be replicated by enough people and so would be overwritten. The DAC would then randomly select a consensus-validated keystroke or word to award a typist.
We can see that states and their cities that welcome DCs could competitively attract an affluent demographic of young residents and business owners and those seeking to start online businesses. Banks and credit-card companies will probably lead the way in DC adaption as they respond competitively to non-banking entities (such as Western Union[7]) that take the lead in converting DCs to fiat and back, thus enabling very fast and low-cost money transfers outside the banking system. Banks will have to respond, and in their turn state bank-regulators will also have to respond, not only within each state, but with each other.[8]
In conclusion, states will find it in their interest to keep pace with the development and growing use of DCs, which are international in availability and often fully anonymous or at least partially so. The Federal government has ruled they are legal, but states and cities are where the future will actually play out. Local rules will reflect local consensus, but state officials can work to mold that consensus positively by being informed on what is today still an arcane subject matter for millions of voters. That is quickly changing. Education is key.
Leading Digital Currencies[9]
| | | | |
| --- | --- | --- | --- |
| Name | Market Cap | Price | Available Supply |
| Bitcoin | $3,417,196,047 | $241.46 | 14,152,400 |
| Ripple | $231,551,424 | $0.007257 | 31,908,551,587 |
| Litecoin | $56,235,634 | $1.44 | 38,958,104 |
| Dash | $14,818,437 | $2.76 | 5,360,453 |
| Stellar | $13,904,504 | $0.002878 | 4,831,492,406 |
| Dogecoin | $12,103,378 | $ 0.000122 | 99,370,103,378 |
| Bitshares | $10,437,572 | $ 0.004159 | 2,509,520,303 |
[1] There are many other unique digital currencies with important individual differences between each other. Bitcoin should never be used as an eponym for digital currency, at least not in official documents.
[2] Iceland, with its geothermal power and cold weather, is attracting bitcoin miners.
[3] Probably the most controversial are those offering moviemakers  tax-credits, grants, and cash payments.
[4] The return of funds to the customer, usually initiated by the bank or credit-card company. They raise costs.
[5] Like the Internet itself, which is not one network, but many.
[6] DACs are currently on the brink of real-world trials using a blockchain and currency system called Ethereum, scheduled for release in May or June 2015.  Go to Ethereum.org.
[7] Currently in discussion with Ripple Labs, which developed the Ripple currency, modeled on the ancient system of Hawala. Ripple is decentralized but allows users to assign trust to middlemen. Its market cap is second to Bitcoin's.
[8]For a policy statement by such regulators, go to: http://goo.gl/4Cvwo1. For an analysis: http://goo.gl/DKSxUd.
[9] As of May 12, 2015. Taken from http://coinmarketcap.com.
Time is precious
don't waste it!
Get instant essay
writing help!
Plagiarism-free
guarantee
Privacy
guarantee
Secure
checkout
Money back
guarantee
Get a Free E-Book ($50 in value)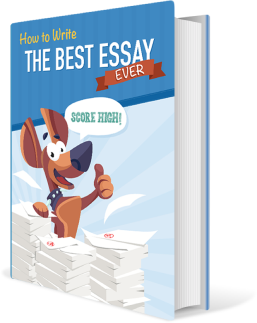 How To Write The Best Essay Ever!