Strategic Management: Concepts and Cases, Essay Example
Pages: 3
Words: 890
Essay
This Essay was written by one of our professional writers.

You are free to use it as an inspiration or a source for your own work.
Competitive advantage is a requirement in a very competitive 21st century market. As innovation and technology continue to lead to the addition of players in existing and new markets, it is essential that a company develops, sustains and potentially extend its competitive advantage in the market. Strategic management is founded on the pillars of sustained competitive advantage. This can be seen in the ample of Sony vs. Apple. Sony takes pride in owning over 55 plants where it develops, manufactures and produces its own electronics (David, 2011, p. 9). Its rival
Apple maintained a lean financial structure with purely contracted production of its electronics. This ensure a nearly debt-free balance sheets, making them more competitive by virtue of available revenue for research and development investment. Apple adopted a cost aversive approach by eliminating the complexities of owning its own plants and incurring considerable costs affecting its balance sheet. While Sony's strategy may appear prudent, a truly aggressive competitor in the market would significantly reduce its costs to raise profitability and competitiveness by virtue of a more positive balance sheet (David, 2011, p. 10).
Forward Integration is essentially the increasing or gaining of rights of ownership over retailers and distributors. The airline industry has in the recent past become embroiled in a very competitive battle between the largest airlines companies as they seek to control the largest shares of the market. This has in the recent past been achieved through mergers of some of the major players in the market. Changes in the market such as pressures to expand operations on a global scale, the volatility of fuel price and the declining air travel demand has led to the reaction of airline companies in many ways. Some of the ways in which airlines have responded is through reorganizations, new pricing strategies, spin-offs and bankruptcies. In recent years, there have been 6 major mergers, Continental Airlines and United Airlines in 2010, Frontier Airlines and Republic Airlines in 2009, Midwest Airlines and Republic Airlines in 2009, Northwest Airlines and Delta Airlines in 2008, and US Aireys and America West Airlines in 2005.
In April 2012, while American Airlines was in the process of bankruptcy proceedings, US Airways moved to announce its intent of a takeover of the bankrupt airlines. This would mean that the merger would see US Airways, the 5th largest airline in the United States, and American Airlines, the 4th largest airline in the United States, hold a combined market share of 20%. This would place US Airways-American in the top spot as the largest US carrier. Their closest competitors would be Southwest Airlines holding 18%, United Continental holding 17% and Delta Airlines holding 17%. This in essence would mean that over 70% of the market would be controlled by 4 airlines. A forward integration strategy is critical to staying competitive and relevant in the market.
A mission statement is crucial in defining and organization's purpose in conducting its operations. This is because the mission statement outlines the scope of the organization's operations in terms of the product and market, while at the same time reflecting on the organization's priorities and values. The vision statement on the other hand defines the organization's long term goals and aspirations (David, 2011).
In strategic planning, it is essential that the strategic plan be in line with the organization's product and market scope and long term goals. This mission and vision statements can be used as a way through which stakeholders can understand the organization's aspirations. Also, the organization's employees can better align their responsibilities and duties within the organization if they better understand and grasp the mission and vision statements.
A vision statement usually embodies the leadership style9S) employed by the management in a given organization. As such, the above vision statement embodies characteristics of multiple leadership styles discussed in class. The vision statement depicts characteristics of path-goal leadership, by virtue of setting standards that the organization will be expected to adhere to (David, 2011). Situational leadership is evident in the organization aiming to become the market and industry leaders. Industry and Market leaders have to able to cope take advantage of situations that may accentuate their strengths. The contingency theory dictates that a market leader is able to adopt different techniques relative to the market conditions. This is a requirement of a market leader in the professional business services industry.
An effective mission statement has numerous potential benefits to any given enterprise. There are nine major component of an effective mission statement. They include; 1) customers, 2) Services and/or products, 3) Markets, 4) Concern for survival, profitability and growth, 5) technology, 6) self-concept, 7) philosophy, 8) concern for employees, 9) Concern for public image (David, 2011).
However, in a fast paced and ever transforming market, business in the 21st century are mostly concern about their product and the values the company stands for. These two elements are most important in creating a credible mission statement that would form the very motivation to achieve the required goals and standards in employees. The product is the main concern of the company, as such all aspects of its production supple and sale would have to be factored into the mission statement. A company's philosophies influence employees by motivating them to attain and surpass the required standards for optimal growth and expansion of the company.
References
David, F. R. (2011). Strategic management: Concepts and cases (13th ed.). Upper Saddle River: Prentice Hall.
Time is precious
don't waste it!
Get instant essay
writing help!
Plagiarism-free
guarantee
Privacy
guarantee
Secure
checkout
Money back
guarantee
Get a Free E-Book ($50 in value)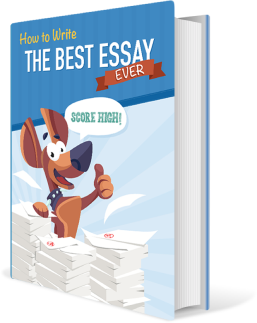 How To Write The Best Essay Ever!