Structure of Vacation Destination Choice Sets, Research Paper Example
This Research Paper was written by one of our professional writers.

You are free to use it as an inspiration or a source for your own work.
Introduction
There is an ever increase in demand for attractive and profitable tourism destinations within today's competitive market place. Historically, "Sunshine Coast tourism experiences have historically catered for mostly Western travellers, chiefly Australian (domestic) visitors from Brisbane, Sydney and Melbourne and visitors from Europe and the New Zealand" (Surf's  Up, n.d.). However, many nations with expanding economies are becoming increasingly interested in travelling to this tourist destination. In particular, throughout recent years, it has been seen that China has been a major influence on tourism in Australia (Lew, 1987). According to the case study, Sunshine Coast is recognized as a popular surfing destination in Australia. Although it has attracted many domestic and Western travellers to visit, Chinese students seems not to be interested in surfing and most of them are concerned with safety issues. Therefore, it is imperative for leaders in the tourism industry to determine how to make visits to Australia more appealing for Chinese visitors.
In order to gain vast profitable opportunities, there are some actions, which can be taken. These include offering different package classes and providing personal trainers with special prices for international students, thus giving more options for students to select giving students more value for money. Furthermore these promotion and services should be examined by marketing research to ensure these changes run effectively. In addition, since safety is a major concern, it is important to emphasize safety precautions that are taken in order to help Chinese tourists gain a positive experience while visiting the Australian surfing scene (Crompton, 1992). Overall, it is necessary for tourism managers to determine how to best attract Chinese clients because travel from this region is expanding rapidly and it would therefore be beneficial for the Australian surfing industry to determine how to capitalize on this market.
Decision Maker's key Goal
The tourism business aims to create more ways for international students to experience surf classes and stimulate their interest in surfing to make ultimately generate more profit. According to observations made by companies in the Australian surf industry, Chinese students that visited the beach "tended to look and visit the beach, they did not actually enter the water, because they were unfamiliar with the surf and had a fear of the water" (Surf's Up, n.d.). It would therefore be valuable for the surfing industry members to determine how to best market surfing experiences to members of this group. Since safety is a primary concern, it would be beneficial for them to determine how to offer classes that best take safety into consideration.
Management Decision Problem
The tourism business has to ensure that if they divide different surfing packages and reduce pricing it will attract more international student to participate in surfing. Active involvement is surfing in the tourism business has all the potentials of unveiling the market trend as well as the existing opportunities for the growth of the business which can potentially translate to the attraction of the Chinese visitors. In this regard, the realization of the key goal must call for insightful as well as actionable research with regard to the preference that can be accorded the Chinese visitors for the purpose of converting their experience to be 'Chinaready'. In this regard, there is a dire need for conducting research that is intended to appraise the most appropriate ways applicable to the tourism businesses in Sunshine coast to transform the experiences of the guests in a manner that the Chinese visitors can best be accommodated with particular interests to the youths as well as the student travellers (Shankman & Ali, 2015).
This is an important management decision problem with particular interest in actionable as well as practical research in the surfing school business which can assist in accessing the China market. The students of the Chinese university who reside in Gold Coast as well as Brisbane formed a very influential sample population that were used to evaluate the attitudes as well as perceptions of participation in the surf lessons during the holiday session at Sunshine Coast. In particular, the management team must determine how to make surfing excursions appear to be more enjoyable for Chinese visitors. This can reasonably be done by first addressing issues related to safety. It is plausible that if marketing practices are altered to offer a surfing package that is based on education of the ocean and surrounding area and appears to be a calming experience, more Chinese students would become interested in registering for these programs.
Three Research Objectives to Address the MRP
What role does the surf lesson serve in increasing attractive and profitable tourism destinations within today competitive market place?
What is the contribution of practical as well as actionable research that is requisite in the surfing school business that can contribute significantly in enhancing the China market?
What is the contribution of actionable research in surfing school business towards improvement of tourism?
The Appropriateness of the Repertory Test
The appropriateness of the Repertory Test (Repertory Grid Analysis, Kelly's Triads, Triad Sorts) Repertory Test entails a very efficient technique that is applicable in eliciting personal constructs which is used by some people in the course of interpretation of the occurrences in the social world in addition to arriving at practical judgments on the appropriateness of certain types of action (Lemke et al., 2010). This makes Repertory Test to be regarded as an elicitation approach. The Repertory Test can be considered from a theoretical perspective as a constructionist while from a methodological perspective it fulfils the needs of qualitative strategies of research. The Repertory Test can be used to account for the ways that people use to get engaged in a creative way is the assignment of meaning to particular events, other people as well as situations. The Repertory Test is therefore perfectly applicable in the determination of the role that is played by the surf lesson serve in increasing attractive and profitable tourism destinations within today competitive market place.
Since the reparatory test can be used as an assessment of personality to answer marketing questions, it could be used to respond to the question "What is the contribution of practical as well as actionable research that is requisite in the surfing school business that can contribute significantly in enhancing the China market?" It is important for the surfing school business to take action to gain a greater understanding of the personality characteristics of individuals in this market to determine how to best design a surfing program that would appeal to them. To do so, it would be reasonable to interview Chinese students or provide them with a survey to gain a qualitative understanding of personality. A reparatory grid could be specifically designed to determine what these individuals look to experience during their travels, why they visited Australia in the first place, and their specific safety concerns (Jankowicz, 2004). The answers to these questions can then be used to design a surfing program that appeals to the wants of these individuals in a manner that promotes demonstrated safety.
Based on this type of assessment, it would likely be reasonable for the surfing company to implement a surfing program that is calmer than the other ones it offers. Therefore, it should focus on organizing groups of individuals that would prefer to practice standing on a surfing board while on the beach and then applying these skills to riding small waves. Furthermore, these courses should offer a higher percentage of trainers and lifeguards to make the participants feel that they are being supervised more closely and thus feel safer. In addition, these tours should focus on the beauty of the ocean and incorporate fun information about the beach to contribute to a learning experience as well. In this manner, it will become more likely that Chinese visitors would be willing to participate in the surfing offered by this organization (Levere, 2015).
Furthermore, this analysis method demonstrates the importance of understanding target demographics (William, 2005). If a product is not available to suit a certain type of customer, it is necessary for a business to rethink their practices if they wish to create a more appealing experience for certain individuals. The surfing industry in Australia would benefit by adopting these targeting practices, especially if they wish to start attracting Chinese travellers as customers for their surfing excursions. Concern with safety is a common problem that many people experience when deciding whether or not they should participate in surfing adventures, so it is important for the companies to address these problems if they want to make more profit.
The Application of an Additional Qualitative Method
Apart from Repertory Test, phenomenological approach is yet another qualitative research technique that could be useful in the project's research design (Giorgi, 2009). The phenomenological entails an approach that is commonly applicable in qualitative research that deals with a description of meaning of the lived experiences among the people who are exposed to a situation that warrants a research with regard to a phenomenon or a concept. The focus of phenomenological approach in light of a qualitative research involves a succinct description of a common experience that hails among the participants. A phenomenological approach is best applicable among the participants who never meet and interact regularly because of such reasons as geographical separation to the extent that they hardly share behavioural patterns, language together with beliefs (Landridge, 2006). The basic premise behind phenomenological approach involves evaluation of shared patterns within a significantly larger sample. The use of phenomenological approachfacilitates collection and utilization of a large amount of data from multiple sources. This has the effect of enhancing reliability and validity of the research findings and therefore allows for adequate understanding of the research problem.
To apply the phonological approach to the understanding of this marketing problem, it would be beneficial for companies in the surfing industry to interview individuals that have participated in the surfing excursion to provide a reasonable description of their experience. By doing so, the companies could reveal patterns from large number of sources that will help them gain a better understanding of the opinions of the Chinese students that are visiting Australian beaches. To encourage participation, it would be plausible for these companies to provide Chinese students with a free excursion to collect a meaningful amount of data. This could be used to answer the question "What is the contribution of actionable research in surfing school business towards improvement of tourism?" By applying the understandings of the Chinese students to this research, it will be possible to determine whether the research is a valuable part of changing the company's practice. After the application of the intervention, which is the new targeted program for Chinese travellers, it would be beneficial to assess whether the participation of Chinese students in surfing has increased. If this is found to be the case, then it will become apparent that the research being used for this purpose was successful.
References
Crompton, J. (1992). Structure of vacation destination choice sets. Annals of tourism research, 19(3): 420-434.
Giorgi, Amedeo. (2009). The Descriptive Phenomenological Method in Psychology. Duquesne University Press: Pittsburgh, PA.
Jankowicz, Devi. (2004). The easy guide to repertory grids. Chichester, UK; Hoboken, NJ: John Wiley & Sons.
Langdridge, D. (2006). Phenomenological psychology: theory, research and method. Harlow: Pearson.
Lemke, Fred; Clark, Moira; Wilson, Hugh (September 2010). Customer experience quality: an exploration in business and consumer contexts using repertory grid technique. Journal of the Academy of Marketing Science, 39(6): 846–869.
Levere J. (2015). As Chinese Tourism Increases, American Museums Adapt. Retrieved from
Lew AA. (1987). The History, Policies and Social Impact of International Tourism in the People's Republic of China. Asian Profile, 15(2): 115-128.
Shankman S, Ali R. (2015). Everyone wants a Chinese tourist in 2013: How 30+ countries plan to lure them in. Retrieved from http://skift.com/2013/01/08/everyone-wants-a-chinese-tourist-in-2013/
Surf's Up. (n.d.). Case Study.
Wiliam, CA. (2005). The Marketing Plan. John Wiley & Sons, Inc.
Stuck with your Research Paper?
Get in touch with one of our experts for instant help!
Messenger
Live chat
Time is precious
don't waste it!
Get instant essay
writing help!
Plagiarism-free
guarantee
Privacy
guarantee
Secure
checkout
Money back
guarantee
Get a Free E-Book ($50 in value)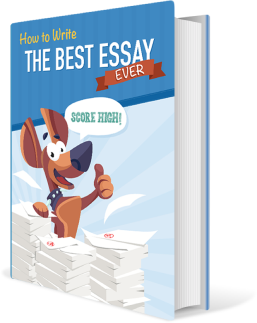 How To Write The Best Essay Ever!