Sullenberger's Heroism, Essay Example
Pages: 6
Words: 1777
Essay
This Essay was written by one of our professional writers.

You are free to use it as an inspiration or a source for your own work.
There are sometimes incidents in the news that seem to speak powerfully about cultural and sociological conditions across the nation. Such is the case with the January 15, 2009 incident when US Airways Flight 1549 was forced to make an unexpected "splash" landing in the Hudson River. The plane, which carried 150 passengers, was successfully landed by Captain Chesley Burnett Sullenberger III who was able to ensure that every passenger survived the accident. The positive out come of the potentially life-taking disaster was not only a moment of celebration for those who survived, but for the nation as a whole. The reason that the incident seemed to resonate so fully with the American population is due to the fact that Sullenberger's actions symbolized the kind of competence and responsibility that many felt was absent from Washington D.C. and Wall Street. Due to his training, professionalism and coolness under pressure, Captain Chesley B. "Sully" Sullenberger performed one of the greatest feats of piloting ever performed, saving the lives of 150 passengers, five crew and untold numbers of people on the ground.
As mentioned in by William W. Streeter in his article, "A Time of Testing," (2009) January, 2009 was an extremely difficult month, particularly on the economic front. Streeter writes that the month was "particularly doleful this year. Not even the presidential inauguration nor the heroics of U.S. Airways' Capt. Chesley Sullenberger could thaw the country's economic (and meteorological) chill for long." (Streeter 4) While it is certain that the economic and political trends of early 2000's had left many Americans feeling sullen about the country's future, it is also probable that many Americans felt uplifted by Sullenberger's courageous acts under pressure. In other words, the month of January 2009 was one which acted as perfect springboard for the launching of an American hero. The economic conditions that America faced, plus its ongoing war on multiple fronts, and the deep political divisiveness among the population created a deep seeded need for something or someone that merited confidence and belief.
The aftermath of Sullenberger's actions was approached with humor in the article "Who's on First?" (2010) which suggested that Sullenberger's emergence as a hero was a dual-edged accomplishment. On the one hand, the saving of US Airways Flight 1549 resulted in Sullenberger becoming a hero; on the other hand, the nation was so eager to find a hero that Sullenberger was launched to celebrity status almost overnight. Pleszczynski states that Sullenberger "paid the ultimate price, ranging from VIP attendance at the Obama inauguration to serving as grand marshal of the Rose Parade, an interview with Katie Couric thrown in between." (Pleszczynski 102) this kind of humorous commentary on the incident may appear in bad-taste to some observers, but to others it is simply a reminder that American society was ready for the emergence of a hero, any hero, at the time when Sullenberger performed his heroic deed. One of the main reasons that Sullenberger was raised to the level of celebrity-hero was due to his competence. Another reason was due to his quick-thinking and professionalism.
In order to fully understand the scope and degree of Sullenberger's actions, it is useful to know the background behind the splash-landing. The accident was the result of a so-called "bird-strike" rather than the result of some kind of mechanical malfunction. This fact means that the sudden, highly unexpected encounter with the mass of birds presented Sullenberger with a situation for which he was, obviously, not previously prepared to deal with. That said, his actions were the result of solid pilot-training and the fact that he kept his nerve and wits during the ordeal. Training and experience were as important during the incident as keeping a cool head: "His ability to rapidly size up the situation, weigh the various options and safely execute a seldom-tried emergency plan is testament to his many years of flight experience." (Hollon 50) The fact that Sullenberger embodied competency and experience is also an important contribution to his status as a hero.
An article in the Washington Times spells out certain details about the nature of the accident. The article mentions that "the flight data recorder revealed no anomalies or malfunctions in either engine up to the point where the captain reported a bird strike, after which there was an uncommanded loss of thrust in both engines" and that after the bird-strike, "Capt. Chesley Sully Sullenberger and his co-pilot and crew pulled off a successful crash landing on the Hudson, saving all 150 passengers on board." ("Engine Troubles Ruled out" A05) Obviously, a great deal of innate drama and even symbolism is part of the incident and these factors helped to make the incident stand out in the minds of many millions of Americans.
The predominate opinion of the American media after the splash-landing was that Sullenberger not only embodied the characteristics of a hero, but that he typified "grace under pressure" and therefore stood as a competent, highly courageous and professional individual in a society that was beginning to doubt its capacity to embody those qualities. In addition to these enviable characteristics, Sullenberger also embodied a sense of humility and remained down to earth even after his status as a celebrity was ensured. According to a Newsweek article written by Sullenberger himself, the actions that saved the plane and its passengers were based not on the decisions and capabilities of a single person, but on the work of the plane's entire crew.
Sullenberger also gave credit to his father, writing that "My father was a dentist in the Navy, serving in Hawaii and San Diego from 1941 to 1945. … In the military, you get drilled into you the idea that you are responsible for every aspect of everyone's welfare." (Sullenberger 20) This idea of responsibility was the very aspect of personal character that was so absent from American political leaders and those leaders in the financial industry who had engineered the financial collapse while enriching themselves, their families, and their friends. For many Americans, Sullenberger's ability to think of the welfare of others was a welcome reminder that those who hold positions of professional power should also be those who can accept the responsibilities that are associated with those positions. The feeling that Sullenberger was not only mature, competent, and responsible — but also humble — also helped to elevate him to a cultural icon.
Sullenberger's humility was expressed not only by his eagerness to share credit for the incident with his crew, but by his personal refusal to view the incident as a "life-changing" event that means he was now a better person than before due simply to the fact of being recognized as a celebrity for his heroic actions. He writes that after the accident, what he felt most strongly was the sense of being a regular person who was devoted to his family. According to Sullenberger, he had no sense of jubilation in regard to his own actions: "I'd lost all my belongings; I'd had the most harrowing three minutes of my life. All I really wanted was to talk to my family, and get some dry socks." (Sullenberger 20) these words reveal a man who was not at all caught up in the fanfare of the moment. This kind of attitude helped to seal the public's impression of Sullenberger as an "everyman" who had simply risen to the status of a hero by doing his job well and by keeping his own sense of self-importance at a reasonable, if not enviable level.
Another aspect of Sullenberger's character that was appealing to Americans was his overt sense of empathy. In regard to the passengers on the plane, Sullenberger writes "We valued every life on that airplane and knew it was our responsibility to try to save each one, in spite of the sudden and complete failure of our aircraft. We never gave up." (Sullenberger 20) this attitude has remained with Sullenberger after the even as he performs as a speaker and lecturer. he always insists that people should seek all possible remedies to their problems,whether personal, financial, or professional. Sullenberger's life after the splash-landing has been one of an inspirational figure.
Although Sullenberger embodied many of the traits of a hero and of a competent leader, his most appealing characteristic might be his optimism and determination. Sullenberger writes that "no matter how dire the circumstance, or how little time you have to deal with it, further action is always possible. There's always a way out of even the tightest spot. You can survive." (Sullenberger 20) Rather than simply viewing Sullenberger as a hero, many came to view him as an icon of leadership and responsibility. As the previous discussion has clearly shown, such feelings are warranted in regard to not only Sullenberger but the entire crew of US Airways Flight 1549. The fact that a group of professionals was able to avoid disaster thanks to their combined training and professionalism is a lesson to everyone that conditions are sometimes difficult, but there is almost always a way to cope with them. Sullenberger, by acting with cool rational competence was able to save the lives of his passengers, and move on, in his personal life, as a heroic figure in the American media. He has retired from his position as a professional airline pilot but remains in the hearts and minds of millions of Americans.
Sullenberger's final act during the incident was to speak a single word to the passengers and crew: "After a text-book landing, which was so smooth cabin crew didn't realize they were down, he simply uttered one word over the loudspeaker: 'Evacuate.' All 155 passengers and crew survived the crash." ('TOO LOW, TOO SLOW..AND' 15) this ending is the most telling bit of evidence in regard to Sullenberger's stature as an American hero. Sullenberger stands to this day as a symbol of what each of us should aspire to embody as individuals in our daily lives.
Works Cited
"Engine Troubles Ruled out in Plane Splashdown." The Washington Times (Washington, DC) 5 Feb. 2009: A05.
Hollon, John. "Lessons from Flight 1549." Workforce Management 16 Feb. 2009: 50.
Pleszczynski, Wlady. "Who's on First?" The American Spectator July/August 2010: 102.
Scanlan, Dan. "Man Shares Hudson Crash Tale; He Says the Ordeal Helped Him Realize What His Priorities Should Be." The Florida Times Union 5 Feb. 2010.
Streeter, William W. "A Time of Testing." ABA Banking Journal 101.2 (2009): 4.
Sullenberger, Chesley B., III. "'All I Wanted Was to Talk to My Family, and Get Some Dry Socks'" Newsweek 23 Feb. 2009: 20.
"Too Low, Too Slow..and I Had to Avoid a Catastrophe; Pilot Chesley B Sullenberger III Miracle on the Hudson: The Pilot's Story." The Mirror (London, England) 19 Jan. 2009: 15.
Time is precious
don't waste it!
Get instant essay
writing help!
Plagiarism-free
guarantee
Privacy
guarantee
Secure
checkout
Money back
guarantee
Get a Free E-Book ($50 in value)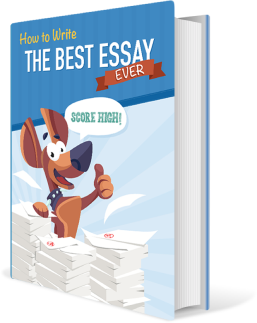 How To Write The Best Essay Ever!