Summary of World Drug Report 2014, Research Paper Example
This Research Paper was written by one of our professional writers.

You are free to use it as an inspiration or a source for your own work.
The following is a summary of the United Nations Office on Drugs and Crime's (UNODC) World Drug Report for 2014. There is first the extent of drug abuse from a global perspective. It was reported that from 2012, somewhere between a range of 162 million to 324 million people between the ages of 15 and 64 had used some form of an illicit drug. This makes up somewhere between 3.5% and 7% of the global population. Most of these drugs abused were primarily some strain of cannabis, pain killers or opioids, cocaine, or a drug belonging to the amphetamine-type stimulant (ATS) category. Examples of ATS drugs are ecstasy, crystal meth, and Adderall. Global averages of drug use between men and women suggest that women were two to three times less likely to engage in drug abuse. (UNODC 2014)
Global drug abuse can have an effect on the factor of health treatment. The various drugs have differing effects on the users depending on the type of drug. The report analyzes what types of drugs any health treatments are related to. This allows for an assessment of which drug types conduce the most to health related impacts. Although cannabis is widely thought to be the "safest" drug, it is reported to have contributed to evident health related treatments throughout Africa, North America, South America, and Oceania. Opioid drugs contributed to the highest numbers of health treatment throughout Eastern Europe, Southern Europe, and Asia. Cocaine use presented evident treatment in both North and South America while ATS drugs had the same effects on Asia and Oceania. Such treatments for drug users are related to possibly fatal over doses and the spread of diseases through needle injections. (Rutgers 2005) (UNODC 2014)
Regional trends regarding drug abuse vary from region to region. The report had strict limitations on drug concerns in Africa. However, this may suggests that use of cannabis in Africa which is an estimated 12.4% is higher than the world average of 3.8%.  In North and South America, all categories of drugs present the highest levels of drug use in the world. This does not include opiate drugs however. The report was only able to report drug use in limited countries throughout the Asia region. It was reported that estimations suggests that cannabis is the most widely used drug in Asia at 1.9%. ATS drugs were reported at 0.7% as consisting of the drugs used in Asia. Next in line for Asia was ecstasy consisting of 0.4%, opiates consisting of 0.35%, and cocaine representing 0.05%. Europe represents the region with the highest reported use of cannabis. It is reported that Europe has an estimated 24 million users of the cannabis drug. The report noted that Oceania regional data was limited to the countries of Australia and New Zealand. This region has reported significant uses of most of the drugs listed. (DEA 2015) (UNODC 2014)
2013 presented that opiate drugs were used across 296,720 hectares as reported by the UNODC. An estimated over 6 thousand tons of opiate drugs were produced globally through 2013. Afghanistan is the biggest contributor to opium related drugs as they account for about 5.5 thousand tons in production. Global use of opioids among users is reported to lie somewhere between 28.6 million to 38 million. (UNODC 2014)
Cocaine, which derives from the leaves of coca bushes, is exclusive to Bolivia, Peru, and Columbia in cultivation. Cultivation of the coca bush in these areas through 2012 totaled to an estimated 133,700 hectares. This was primarily due to a Columbian 25% reduction in cultivation of coca bushes. Through 2012, it was reported that use of cocaine remained constant from prior years at an estimated range of 14 million to 21 million users. Highest use was present in North and South America. 2012 presented about 671 tons of cocaine seizures. Most of these cocaine seizures were attributed to the 418 tons of the drug seized in South America, where the drug primarily produced. The European cocaine market accounted for 63 tons in seizures through 2012, an increase from 2011's 71.2 tons. (DEA 2015) (UNODC 2014)
Cannabis is the most cultivated drug in the world. The plant is cultivated on all levels in all regions. The levels of cannabis cultivation can range from personalized growing of the plant to mass production farms and greenhouses. Because cultivation of the plant is so boundless, it is hard for the UNODC to report an accurate estimate of global cultivation levels. It is easy and logical to assume that the cannabis plant is grown on some level in just about every country in the world. Global seizures of the cannabis plant were reported from 2012 at 5,350 tons. This is a decline from 2011's reported 6,260 tons in cannabis seizures. The largest contributor to the amount of cannabis related seizures is attributed to North America where the seizures make up about 64% of global seizures. (DEA 2015) (UNODC 2014)
The UNODC reports that although they are not able to provide an accurate estimate of the global production of ATS drugs, it was reported from 2012 that 14,322 ATS laboratories were seized. Reportedly, 96% of these labs were producing methamphetamine. Methamphetamine labs were predominant in North America as 12,857 labs were seized in the United States from 2012, along with 259 labs in Mexico. ATS drug seizures were reported at 144 tons globally from 2012. Most of these ATS seizures were methamphetamine related. Methamphetamine has shown to be the most popular ATS drug as seizures of it have jumped from 2008's 24 tons. This is because the drug is relatively easy to manufacture from simple household products and utilities and is in high demand on the drug market due to its highly addictive properties. Ecstasy users were estimated to range from 9.4 million to 28.2 million from 2012. (Melanie 2015) (UNODC 2014)
As of December 2013, information was obtained from 103 countries regarding emergence of new psychoactive stimulants. Of these 103 countries, 94 of them reported surfacing of such new substances in their economies. 9 additional European countries, 7 additional Asian countries, and 8 additional African countries are the primary contributors to this factor. The global drug market presented an increase of new psychoactive substances of more than twice the amount from 2009 through 2013. As of December 2013, the UNODC reported 348 new psychoactive substances throughout the world.  (UNODC 2014)
Drug precursors are chemical substances that are initially used to manufacture or cook illicit drugs. To simplify, drug precursors are the active ingredients to such illicit drugs. These precursors however, are not limited to the manufacture of illicit drugs, as they are used for various other applications such as cosmetics, plastics, and detergents. Legal control of drug precursors becomes challenging due to their varied uses, but regulation diverts the manufacturing of illegal drugs. (Europa 2004) (UNODC 2014)
The UNODC reports that there are 22 drug precursor chemicals that classify as controlled substances. The chemical industry contributes to the international trade of such drug precursor chemicals. The chemical industry accounted for 1.9% of the global gross domestic product (GDP) from 2010. However, chemicals comprise nearly 6 times higher in global export. (UNODC 2014)
The main precursor used to manufacture cocaine is potassium permanganate, which carried 25,400 tons in global exports from 2012. Heroine's main precursor is acetic anhydride, which carried 397 thousand tons in global exports from 2012. The main precursors for methamphetamine are ephedrine and pseudoephedrine, which reportedly amounted to an average of 133 tons in global exports per year from 2007 through 2012. Key precursors for ecstasy are 3, 4-MDP-2-P, safrole, iso-safrole, along with piperonal. These chemical precursors are all internationally traded, but the most popular precursor for ecstasy is piperonal. The piperonal precursor accounts for international trade amounts worth on average about $41 million USD per year. The seizure of illegal trafficking of drug precursors can be compared against the seizures of the actual drugs which they are used to manufacture. (UNODC 2014)
Chemical precursor control has presented evidence in its contributions to the fight against drugs. Although the drug precursor seizures presented in this report have not eliminated the drugs themselves, the seizures of such drug precursors have contributed to limiting the manufacturing of illicit drugs. From 2007 through 2012, nearly 15% of seized precursor chemicals such as acetic anhydride as well as potassium permanganate assisted in reducing the production of ATS type drugs. While focusing on the seizures of both chemical precursors and the drugs themselves, the UNODC is continuing to prepare for the challenge of substitute chemicals arising in the drug market. (UNODC 2014)
References
DEA. Coca Production and Distribution. 2015. http://www.deamuseum.org/ccp/coca/production-distribution.html (accessed May 14, 2015).
Europa. Drug Precursors. 2004. http://ec.europa.eu/enterprise/sectors/chemicals/documents/specific-chemicals/precursors/index_en.htm (accessed May 14, 2015).
Melanie. What Is Meth Made From? 2015. http://www.drugfreeworld.org/drugfacts/crystalmeth/what-is-meth-made-from.html (accessed May 14, 2015).
Rutgers. Medical Implications Of Injection Drug Use. 2005. http://ccoe.rbhs.rutgers.edu/online/ARCHIVE/09hc09/article1.htm (accessed 2015).
UNODC. World Drug Report 2014. Government, Vienna: United Nations Office on Drugs and Crime, 2014.
Stuck with your Research Paper?
Get in touch with one of our experts for instant help!
Messenger
Live chat
Time is precious
don't waste it!
Get instant essay
writing help!
Plagiarism-free
guarantee
Privacy
guarantee
Secure
checkout
Money back
guarantee
Get a Free E-Book ($50 in value)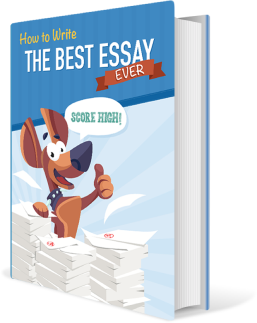 How To Write The Best Essay Ever!