Sustainable Living, Research Paper Example
This Research Paper was written by one of our professional writers.

You are free to use it as an inspiration or a source for your own work.
Evidence
Interpretation
I read about what the world leaders agreed to be the universally accepted definition of sustainability. This was from the Assessment Report of the Intergovernmental Panel on Climate Change (2007).

Next I saw how a construction work in New Mexico was contributing to environmental degradation and pollution. I was mostly touched by dust, enormous usage of timber, earth displacement among other issues. This surely meant that if such activities continue for a long time disaster is bound to strike.

Finally I heard to think about the best solutions to use in order to curb this problem so that our company will operate sustainably. This was with the hope that other firms will copy our strategies to sustainable living.

This made me also to consult more on what earlier authors on the subject had written about sustainability. This led me to Wallace (2007) and Stivers (1996).

This prompted me to go to the library and research all the available literature about construction work vs. environmental degradation. This led me to Pezzey, J.'s (1999) book on economic analysis of sustainable growth.

I wondered what will happen if all of us acted recklessly without regard for the environment. This led me to consult Stivers, R. (1996) and Daily, Gretchen C. (editor) (1997) books. They provided me with very informative literature on as far as sustainable living is concerned.
There are more than four ways by which sustainability can be defined and this is because of the unending efforts and the frequent attempts by the literature scholars to try and give a more encompassing statement that will serve as the best definition for sustainability. This however has resulted even into more confusing and contradictory definitions. According to (UN, 17), sustainable development is, 'development that meets the needs of the present without compromising the ability of future generations to meet their own needs'. Stivers, (11) also defines sustainable development as, managing economic principles and the adoption of strategies that meet the current needs of the region and its stakeholders whilst sustaining and enhancing the human and natural resources that are required for the future. The sustainability of a company encompasses its ability to withstand grave weather effects, its adaptability to the changing physical environment as well as its contribution to the preservation of a favorable physical environment (Wallace, 15).
For the sake of this research, my chosen company is Apex contractors limited. This medium sized construction firm is based in New Mexico, USA. It has been in existence for almost a decade. Its major areas of operations include setting up of new residential and commercial buildings in the USA. With the current boom of construction business in America the company uses many resources some renewable and others non-renewable. Thus, the subject of sustainability comes in handy. Resources like water, trees, land and even air are directly impacted on by the activities of the company.
Strategies of natural capitalism
Natural capital is the use of naturally occurring resources for producing goods and services that are required in the economy. It is a very critical element in any economic system because there is no production system that does not rely on natural systems in one way or another to produce goods and services. In this particular research, we are going to consider two strategies namely rapid resource productivity and investing in natural capital. Rapid resource productivity is the subsequent mass production and exploitation of naturally occurring resources. For instance planting of more trees than we can consume. Alternatively investing in natural capital is the intentional focus on putting the company resources in natural resources. For example you can invest in cleaning rivers so that the fish do not die due to pollution or invest in solar panels to harvest solar energy. All this strategies are attainable and very environmentally friendly (Pezzey, 241).
At Apex contractors limited, we are seriously thinking to embrace these two strategies so as to create an environmentally friendly and sustainable firm. Starting with rapid resource productivity, we are planning to invest a lot in planting of more trees especially in wet lands and other natural forest. This we hope will not only provide us with timber for construction, but also make our country beautiful, restore natural resources and most importantly sustain the water ecosystem. We believe that need for trees and water is infinitive and hence there is need to use it sustainably. One good thing about trees is that they are renewable and thus we want to capitalize on this in our day-to-day operations.
Similarly on investing in natural capital is another strategy that we want to adopt in order to be sustainable. This will encompass using our firm's resources to invest in natural capital. The first project we have in mind is reclaiming natural wet lands that have been encroached by private developers. We aim to achieve this by working together with government authorities besides teaching the public against the danger of such acts. By protecting the wet lands we hope that the water system will be reclaimed to its former glory. Another project will be to reduce impact that green houses have on global warming (Stivers, 113).
This is because one of the key contributors to the global climate change is the emission of greenhouse gases. The emission of greenhouse gases results from industries such as oil, coal and cement industries. In these industries, processes involve burning of fossil fuels and contribute about 75% of all the pollution in the atmosphere. Deforestation also has played its part in contributing to the pollution of the environment at about 20%. This has sparked the development of new and alternative technologies for the production of energy to power the industries. As this has been happening, little attention has been given to the building industry as one of the major causes of greenhouse gas emissions.
Sustainable living outcome
The scale and implications of the changes in climate that we can expect this and coming century mean that existing buildings are at risk. Design teams will need to consider innovative ways to ensure that buildings are robust, resilient, safe, sustainable and comfortable for people to live and work in. This is in response to changing climatic conditions that bring about natural phenomenal like global warming, floods, hurricanes, earthquakes etc. In the year 2010, a special group by the name IPCC (Intergovernmental Panel on Climate Change) came up with a report on how to deal with carbon emissions. It addresses the various issues that all stakeholders need to implement in order to curb this menace.
On the social front, we hope to educate the local communities and our clients on the need for sustainable development. This is because we believe that in order to bring a meaningful change in a society, everyone must be involved. Apex limited also plans to donate some funds to the environmental groups at the grass root level in order to strengthen their activities. This is because they are better placed to carry out environmental awareness campaigns than we are.
Sustainable living in operations
Sustainability principles have been integrated into the planning process since the 1990's. They have been brought up to date with the government's guidance on sustenance, local development and regional strategies (IPCC, 2007). Sustainability Assessments are distinct from Strategic Environmental Assessment in that they are directed more towards objectives and expert qualitative judgment as opposed to predominant use of baseline data, scientific predictions and comprehensive consultation procedures. Furthermore, the importance of social and economic predictions is recommended to be reinforced with hard evidence based upon these consultations as opposed to unfurnished judgment. Public contributions are important and feedback must be taken into account alongside published evidence.
The societies of today face the greatest challenge in the form of the sustainability of their development. The planning of land use in USA in general and New Mexico in particular is subject to sustainable development. The sustainability of a building industry encompasses its ability to withstand grave weather effects, its adaptability to the changing physical environment as well as its contribution to the preservation of a favorable physical environment.
Sustainability has been defined in several ways but nevertheless a general agreement exists. This agreement borders on the fact that sustainable development targets at combining the three pillars of humanity, which are the economy, society and environment. For the purpose of this research, we will mostly dwell on the environment. This is because if the environment is managed sustainably, the remaining pillars will naturally be achieved. This thinking has the beneficial effect introducing the noble idea of responsibility among the various elements of the society. It has also been noted that this thinking results in reinforced approach towards ensuring the conservation of natural resources such as land, rivers and others sources of water and the environment in general (Daily, 114).
Sustainable economic system
The current economic system of the world is totally unsustainable. If we continue with the same trend, there is a possibility that in the future we will be starved off important resources like water and trees besides being exposed to dangers of a degraded environment. To begin with the rate we are cutting trees is not commensurate with the rate they are replenished thus exposing ourselves to shortages in the future. Our economy depends very much on trees either directly or indirectly and thus shortage of trees will impact heavily on our economic system and ultimately our lives. For instance there will be no adequate rainfall which means agriculture will be affected. This will in turn affect industries that depend on agriculture for their raw material input. Similarly our food out put will be hampered. Thus there is need for policy makers to come up with better policies to protect the environment.
Another issue is that the world's economy is depending too much on non-renewable forms of energy, which are first becoming depleted. So what happens after depletion? The answer is simple – massive destruction of economic systems. Products like crude oil, coal and natural gas are becoming depleted very first no wonder they are costly. There is need for the word economic system to move away from such forms of energy and embrace renewable forms like bio-fuels, hydro-electricity among others. Coming up with technologies that do not depend on oil can also help. Currently there is development of hybrid cars that do not depend on oil. This is a good starting point (Daily, 117).
Another element that needs to be embraced is the use of naturally occurring resources to drive our economy. This includes such resources like wind power, geo-thermal, solar power among others. Economic systems that are harmful to the atmosphere should also be discouraged so as to reduce environmental degradation. This includes factories that emit dangerous substances to the atmosphere, manufactures of aerosols that damage the ozone layer among other systems.
Conclusion
Whereas each and every firm in the economy has a role to play to protect the environment, these war is tremendous that it cannot be won by a few individuals or firms. If we have to win this war, there is a need for all of us to get involved by all means in our various capacities so that we can save our environment for the future generations? Policy makers also need to come up with sound policies that aim to protect the environment. This includes discouraging all activities that are deemed to be promoting unsustainably whereas encouraging those that promote sustainability. This is the only way in which we can save our mother nature from deliberate or intentional destructions.
Works cited
William, S. 2007, On the Climate Change Beat, Doubt Gives Way to Certainty. The New York Times.
IPCC (2007) Contribution of Working Group to the Fourth Assessment Report of the Intergovernmental Panel on Climate Change. Solomon, S., D. Qin, M. Manning, Z. Chen, M. Marquis, K.B. Averyt, M. Ignore and H.L. Miller (eds). Cambridge, UK: Cambridge University Press.
Wallace, D and Houghton J., 2005, A guide to facts and fictions about climate change, UK Royal Society website. pp. 3–4
Daily, Gretchen C. (editor) 1997. Nature's Services: Societal Dependence on Natural Ecosystems. Washington, D.C.: Island Press, 392 pp
Stivers, R. 1996. The Sustainable Society: Ethics and Economic Growth. Philadelphia: Westminster Press
Pezzey, J. 1999. Economic Analysis of Sustainable Growth and Sustainable Development, Environmental department Working Paper No. 15, World Bank.
Stuck with your Research Paper?
Get in touch with one of our experts for instant help!
Messenger
Live chat
Time is precious
don't waste it!
Get instant essay
writing help!
Plagiarism-free
guarantee
Privacy
guarantee
Secure
checkout
Money back
guarantee
Get a Free E-Book ($50 in value)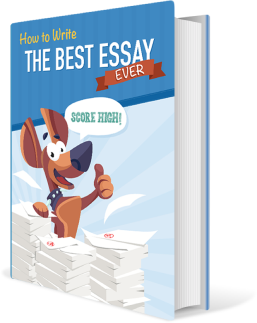 How To Write The Best Essay Ever!