Sweatshop Labor, Research Paper Example
This Research Paper was written by one of our professional writers.

You are free to use it as an inspiration or a source for your own work.
According to the International Labor Rights Forum (ILRF), 2012 and 2013 turned out to be the worst years on record for garment industry disasters. The first was the Ali Enterprises fire in Pakistan in September of 2012; the second was the Tazreen Fashions fire in November of 2012 in Bangladesh; and the third was the Rana Plaza building collapse in April of 2013, also in Bangladesh. As a result of these disasters that "could have been prevented with legally-required health and safety measures," 1,500 garment workers died needlessly (International Labor Rights Forum, 2015). Therefore, these three catastrophes support the idea that sweatshop labor is an unethical business practice that needs to be addressed by many global corporations.
The ILRF notes that these and other catastrophes that have occurred over the last thirty years represent a failure to practice what is known as corporate social responsibility or being ethically responsible for how a company operates in society. From a financial perspective, the business practice of using sweatshops to produce products for American consumers at a substantial discount is clearly unethical, due to the fact that it results in poverty for the workers who must endure long and exhausting hours in terrible working conditions (International Labor Rights Forum, 2015).
The driving force behind a given company's business decision to utilize sweatshop labor is consumer demand for products that cost substantially less than those made in factories that are operated by companies that do not utilize sweatshop labor. Basically, consumer demand is founded upon the Consumer Demand Theory which concerns "the way individuals act to divide their limited resources among the commodities that provide them with satisfaction." In other words, consumers "make decisions about what they will consume based on the resources that are available" and more often than not chose to "consume the bundle of goods that creates the most total satisfaction" (Consumer Demand Theory, 2015). This "bundle of goods" includes clothing items, shoes, and numerous types of household items that are made in sweatshops and cost much less than products made in factories with a union.
Another aspect is supply and demand which is based upon the idea that when a product is in high demand, the cost goes up; conversely, when a product is in low demand, the price goes down. However, because of the huge supply of products made in sweatshops, the price for these products remains consistently low as compared to non-sweatshop made products. The same holds true for the demand for products made in sweatshops.
Also, a company's ethical perspective is solely responsible for all of the decisions that are made related to making and selling a product and how employees are treated. For example, if a company practices corporate social responsibility, then all of its decisions will be ethically good and proper. However, if ethical decision making is lacking in a company, this may result in a dilemma between what is right and what is wrong. According to Charles T. Schmidt, Jr. of the University of Rhode Island's Labor Research Center, ethical decisions can be defined as "decisions that are both legally and morally acceptable to the larger community" (2008).
This indicates that ethical business decisions are judgment calls in reference to a social standard that is "based on cultural, organizational, and community standards" (2008). Also, ethical decisions are closely related to moral decisions which under the best of circumstances are "intended to produce kind an/or fair outcomes" (Schmidt, 2008). Therefore, deciding to utilize sweatshop labor to produce a product is not a good ethical decision, nor is it a good moral decision. It also goes against what Schmidt calls "culturally designed and promulgated codes of conduct" that mandate how a business should behave and how it should treat its employees (2008).
Lastly, the ethical environment of a company is influenced by many factors. In most instances, the ethical environment is based on the beliefs and principles of the CEO, the Board of Directors, and other important stakeholders who may or may not practice sound business ethics or corporate social responsibility. This is when serious ethical conflicts arise that can determine if a company succeeds or fails. Some of these conflicts includes self-interest vs. benefiting society; organizational rules vs. personal values; and business interests vs. social benefits (Schmidt, 2008). Therefore, the ethical environment of a company revolves around whether clear ethical decisions are present or absent.
References
Consumer demand theory. (2015). Retrieved from http://simpleeconomist.com/consumer-demand-theory International Labor Rights Forum. (2015). Retrieved from http://www.laborrights.org/industries/apparel
Schmidt, C.T. (2008). Ethical decision making and moral behavior. University of Rhode Island. Retrieved from http://www.uri.edu/research/lrc/scholl/webnotes/Ethics.htm
Stuck with your Research Paper?
Get in touch with one of our experts for instant help!
Messenger
Live chat
Time is precious
don't waste it!
Get instant essay
writing help!
Plagiarism-free
guarantee
Privacy
guarantee
Secure
checkout
Money back
guarantee
Get a Free E-Book ($50 in value)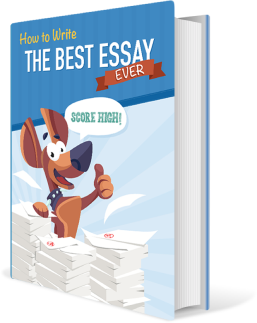 How To Write The Best Essay Ever!