Sweet Sacrifice, Essay Example
Pages: 5
Words: 1402
Essay
This Essay was written by one of our professional writers.

You are free to use it as an inspiration or a source for your own work.
Self-Sacrifice is the Hallmark Trait of Many Heroes, Saints and Martyrs
As most people know, standing up for what they believe in usually requires that the person sacrifice everything that they know about the wider world around them and do it even though the cost to them is deadly. It can be argued that people sacrifice or self-sacrifice themselves for one, hundreds or thousands of reasons and they are usually unique to the person. However, the same can be said of a martyr as well, a martyr is described as a person who is similar to a hero in the aspect that they take dangerous risks and are killed to protect their beliefs in order to get people to see the good in it. Dr. Thomas Stockmann was such a person, he was labeled a martyr because he put everything he held dear and took dangerous risks that would've killed unresolved individual to stand up for what he believed was right. It can be argued that Thomas martyred the idea of the baths because he found something wrong with them out of jealousy that his brother came up with an idea to bring money into the town, but the concept of Thomas being a martyr to the people was his courage to step in and speak up for what was right in order to protect his fellow man.
Dr. Thomas Stockmann was branded a martyr for introducing evidence that the baths were dangerous to all and even though he wasn't killed for his beliefs, it can be said that he murdered the respect of his brother and the fellow townspeople because of his findings. The townspeople saw money and prosperity in their dying ignorant town where he saw sick, dying, disease infested people being poisoned by the mayor. This upset is what made Dr. Thomas Stockmann a martyr because he was found guilty of killing the dreams and hopes of the townspeople and the town itself.
Understanding the motivation
It is worth noting that people who sacrifice themselves to do good or to impart good will upon the masses, do it because they see the much grander design in their actions whether it is to prove a point or to help people see that their actions have a purpose. For example, take Dr. Thomas Stockmann, he tried to warn the people as well as his brother the mayor that having the baths will make everyone sick; he was thinking about the grander design behind his actions which was to tell the mayor to vote no on the baths for the good of the townspeople. It can be said that a person's makeup that prompts such actions lies in their altruistic qualities, their need to help people as well as help people stay safe, happy and healthy. According to Waldman (2014), "Some people take it upon themselves to sacrifice themselves for the greater good, Joan of Arc is one such historical figure. She wasn't just a martyr, she was a hero as well" (Waldman, 2014).
It can also be argued that even though the person who sacrifice themselves feel a little bit defeated because they have to take such actions in order to prove their point or to help people see the bigger picture, some people just feel that it is worth it to them to perform acts of self-sacrifice in order to snap people out of the trance of lies that they are being fed. Every hero and martyr as well as saint through time got started because of some greater understanding of something or how that greater understanding fits into the grand design, Dr. Thomas Stockmann was branded a martyr because of his greater understanding of what the baths will do to people in the long term.
Dr. Thomas Stockmann was not worried about himself, he was worried about everyone else in town and what was going to happen to them; he self-sacrificed his benefit from the town baths in order to share his research of the dangers of the baths. That makes him a hero.
How much sacrifice is too much?
According to Givot (2015), "Self-sacrifice is necessary for achieving the greater good, but there is also a line that must be drawn in order to avoid the feeling that the person is being taken advantage of" (Givot, 2015). A person can be willing to sacrifice their home, their power, their office and even their money in order to stay true to their beliefs. An example of this is when a person born into a rich family are forbidden to date or marry anyone outside of wealth, a wealthy woman marries a man that's poor and gives up her wealth in order to be with him. Dr. Thomas Stockmann was willing to give up his home and everything he held dear in order to do the right thing which made him a martyr by the people.
Dr. Thomas Stockmann was only among the many historical martyrs/heroes who gave so much of themselves to help people and ended up dying or finding the strength to do what he had to do in order to get his point across, he didn't see a town full of money, he didn't see a permanent monetary wellspring that never dried up; he saw townspeople that needed protection from the mayor's ignorance and stupidity along with his greed. Dr. Thomas Stockmann sacrificed his respect of the townspeople in order to save their lives, it was worth it to him.
According to Helmig (2014), "Being a hero doesn't always require that a person try so hard to be heroic, they just have to know and do the right thing" (Helmig, 2, 2014). The fact that Dr. Thomas Stockmann was branded a martyr by his brother proves to everyone who has their best interest at heart, it is usually those who have evolved beyond the concept of petty materialism can see the bigger goal in mind which in Thomas' case was helping his fellow man stay healthy and well. However, too much self-sacrifice can leave a person feeling like they aren't making a difference at all which might cause them to give up on their ultimate goal.
In Closing
The concepts of the hero/martyr complex concerning Dr. Thomas Stockmann is valid for several reasons, one of them being that he was labeled a martyr because of his greater understanding of the situation at hand and he would not let himself be swayed by town wealth and ignorance like everyone else in town. Thomas was an outsider when he decided to make it known about the dangers of having the baths in town as well as what was swimming around in the bath water, he didn't see wealth, he saw people in trouble that he wanted to help.
According to Shahar (2006), "Even though martyrs have the potential ability to change people's minds through extraordinary means and actions, it doesn't make them manipulative or trying to manipulate people; their actions is meant to serve a purpose which is to do good or make people see the good in their actions" (Shahar, 2006). Thomas didn't care about the consequences of his actions, he cared more about his fellow man and wanting to help them continue to live a bacteria free existence. The fact that the mayor went to so much trouble to try to silence him should have been a clear indication that Thomas was the one being just.
Based on the hero complex, Thomas didn't have to face the concept of becoming depressed because the people he was trying to help ignored and shunned him. Since his town was a small one, he could have saved everyone and felt that he served his life's purpose. Thomas understood that giving up everything that he knew and has gained was worth the price he paid in order to keep his fellow man from dying from bacteria poisoning, Thomas was a true hero because he saw people in trouble and tried to help them and despite his unsuccessful attempts at doing so, his actions are still hallmarked in the heroes hall of fame because he acted on his beliefs about what was right.
References
Givot, J. (2015, January 1). Myth and Motivation of the Martyr Archetype. Retrieved April 30, 2015, from http://archetypist.com/2010/11/18/martyr/
Helmig, E. (2014). Psychology-The Hero Complex. Academia, 1(1), 2-2.
Shahar, C. (2006, July 6). The Martyr Victim Complex Described. Retrieved April 30, 2015, from http://www.yourlifecheckup.com/article.php?artid=65
Waldman, K. (2014, October 14). Is Anybody Watching My Do-Gooding? Retrieved April 30, 2015 from, http://www.slate.com/articles/health_and_science/medical_examiner/2014/10/psychology_of_heroism_and_altruism_what_makes_people_do_good_deeds.2.html
Time is precious
don't waste it!
Get instant essay
writing help!
Plagiarism-free
guarantee
Privacy
guarantee
Secure
checkout
Money back
guarantee
Get a Free E-Book ($50 in value)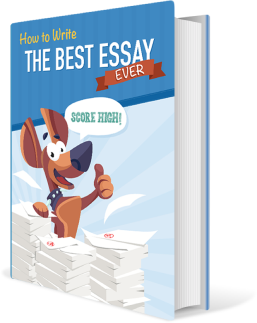 How To Write The Best Essay Ever!