System Planning Grading Criteria, Research Paper Example
This Research Paper was written by one of our professional writers.

You are free to use it as an inspiration or a source for your own work.
Electric Health Records (EHRs) are increasingly becoming common in health institutions. The ease they bring in storing and sharing patient information has rejuvenated the health industry. Physicians are able to access medical histories of their patients, specialists can refer to information stored without necessary performing duplicate tests, patients can see their progress, and clinicians across different states can access this information. However, EHRs are marred with potential risks; privacy to this information is not guaranteed, patients might not understand the data entries, erroneous entries can be wrongly translated leading to malpractice lawsuits and sometimes death of the patient. Cloud computing, the platform EHRs are built on, has potential risks, as well (Hsiao et al.2010). This therefore necessitates proper testing of the system prior to their implementation
The end user must be trained in HER application in the institution because it entails a collection of patient health information that is generated by one or several meetings in a care delivery setting. It includes patient demographics, problems, progress notes, vital signs, medication, past medical history, laboratory data, immunizations, and radiology reports. A properly tested EHR is able to streamline the workflow of clinicians, and it can generate an entire, well-detailed record of a clinical patient encounter (Gunter and Terry, 2005). However, besides its many benefits, it is plagued with drawbacks, as well. This study shall focus on its benefits, potential risks, cloud computing risks and securing the said risks.
Benefits
Training the end user the Full functioning of EHRs enable all team members gain access to the latest information. This paves the way for more coordinated and patient-centered care. The data gathered by the primary care provider informs the emergency department physician, or clinician, about the patient's condition. As a result, care will be adjusted accordingly, regardless of whether the patient is unconscious.
Training assists in the smooth transition of a patient from one care setting to another. EHRs focus on the all-round care of a patient; they go beyond the standard clinical information and inculcate a broader view of a patient's care encounter (Gunter and Terry, 2005). They share all information with other health care providers, such as specialists and laboratories, who are not necessarily from the same health care centre. With EHRs patients are privy to their own health information.
End user training also minimizes potential risks associated with HER, for example, the ease that they provide in accessing patient information is not hidden from strangers. As a result, it is very easy for unauthorized access of patient information.  In a similar vein, EHRs can display inaccurate patient information if the same is not corrected in real time (Patrick, 2011). Updating of patient information and records is done instantaneously, and in case of erroneous entries or glitches, a patient can be administered the wrong dosage, the same can lead to disastrous results.
EHRs are man-made devices; hence, they are susceptible to failure owing to technical problems. As a result, they can become unavailable at points of need; treatment of a patient can slow down owing to such occurrences. From the foregoing, data can be lost or destroyed; inappropriate corrections to the medical record, inaccurate entry of data and other errors that occur during the transition to EHRs can occasion potential malpractice liability (Patrick, 2011). At times, such errors can lead to unwarranted patient deaths.
In addition, training the end user on EHRs reduce the work load that comes with handling patients. This overreliance on EHRs will ultimately result to unprofessionalism; the primary care givers will spend less time with a patient. Factors like bed-side care will be forgotten. Sometimes the ability to access one's health information, which is given by EHRs, might be too complicated to comprehend resulting in fear (Patrick, 2011). This might erode all progress that a patient might have made.
End-user training eradicates the risks associated with cloud computing. This are critical aspect that may be disastrous in data handling and disappearance. It can be a deciding factor in the living or dying of a patient. Similarly, there are data migration issues when the user desires to change the provider (Gunter and Terry, 2005). There is a danger of overreliance on the part of the user on the cloud computing provider. There is no guarantee that the service provider will not be declared insolvent or go out of business. This factor can handicap a care facility at any time.
End-user training also caters for the risks that are occasioned by EHRs can be remedied by incorporating passwords special to each patient. Owing to the huge numbers and password probabilities, entries should be reduced to patients' bed numbers or their nurses on call (Hsiao et al.2010). Additionally, access to pertinent patient information should be limited to relevant parties, such as doctors and specialists.
References
Gunter T.D., &Terry N.P. (2005). The Emergence of National Electronic Health Record Architectures in the United States and Australia: Models, Costs, and Questions. J Med Internet Res 7: 1.
Patrick K., (2011). Electronic health record: Wiring Europe's healthcare, Computer Law & Security Review, Volume 27, Issue 5, September 2011, Pages 503-515, ISSN 0267-3649, 10.1016/j.clsr.2011.07.013.
Hsiao, Chun-Ju; et al. (2010). Electronic Medical Record/Electronic Health Record Systems of Office-based Physicians: United States, 2009 and Preliminary 2010 State Estimates. NCHS Health E-Stat. CDC/National Center for Health Statistics.
Stuck with your Research Paper?
Get in touch with one of our experts for instant help!
Messenger
Live chat
Time is precious
don't waste it!
Get instant essay
writing help!
Plagiarism-free
guarantee
Privacy
guarantee
Secure
checkout
Money back
guarantee
Get a Free E-Book ($50 in value)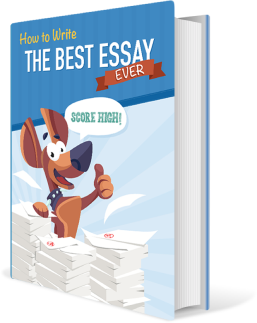 How To Write The Best Essay Ever!