Systematic Team Building, Coursework Example
This Coursework was written by one of our professional writers.

You are free to use it as an inspiration or a source for your own work.
In the contemporary world of globalization and diversity, constant move of people and capital, working environment can be incredibly stressful and demanding. Therefore, often employees think in terms of their direct duties and individual survival rather than teamwork and common benefits. On the contemporary competing environment, an organization cannot afford individualization of working place. In other words, teamwork has to be encouraged and supported. The aim of this paper is to analyze to approaches to team building based on two studied resources. In this regard, continuous improvement and outdoor experience approaches are compared.
The first video paid attention to continuous improvement method of team building arguing that it is not just an approach but culture of continuous improvement that needs to be developed for the improvement of team building (Davies 2012). The nature of this approach is that it is an on-going day-to-day practice of employees and managers monitoring regarding the development of the group, resolving certain conflicts or addressing the matters that could result in future conflicts. The team is daily monitored in terms of its productivity and effective performance. Thus, this approach is based on on-site monitoring during the working process, including such techniques as periodical meetings and brief conversations, self-managed retreats, implementation of Kaizen (change for good) approach to management and goals (Davies 2012). On the other hand, the second video addressed outdoor experience approach, which is aimed at building team through physically challenging activities outdoors. In this regard, employees are often taken into some camps or special facilities that are developed for corporate team building programs. Thus, unlike the first approach outdoor experience is conducted outside the working premises, it does not occur during working time, and it cannot be applied on a daily basis. Consequently, this approach is aimed at creating a team experience, the impression from which will prevail over one's performance at work (Kanda 2008).
Comparing the two approaches, it can be also argued that they are targeting different team dysfunctions. In terms of five team dysfunctions, the first approach of continuous improvement is aimed at resolving all five dysfunctions depending on their occurrence. On the other hand, outdoor experience is aimed at strengthening team's cohesion and resolving such dysfunctions as absence of trust, lack of commitment, inattention to results (Kanda 2008). In this regard, it can be also added that the first approach is dealing with dysfunctions on daily basis, while the second only treats those that can be addressed over the short period when the experience is taking place.
Regarding the relevant techniques for an organization applied within each approach, there were a few that could actually enhance team performance. In terms of continuous improvement approach, the most functional were periodic meeting and implementation of STAR (Strengths, Teamwork, Alignment and Results) model of team building (Davies 2012). The main benefit of scheduled meetings is that employees have a chance to express their opinions and problems they might have or are likely to have in the future. Thus, this technic can be good in preventing conflicts and mistrust within the team. The STAR model is effective because it is based on understanding and realization of strengths of team members, practice of teamwork, alignment with the team leader through the common goal, concentration of results beneficial to the team a whole (Davies 2012). These techniques can be extremely effective in organization's daily performance if applied correctly. On the other hand, in terms of outdoor experience, the most functional technique is tug-of-war practice because it demonstrates how strength of each team member results in the increased strength of the team and how common efforts can result in victory or at least mutual understanding that the team did it best (Kanda 2008). Consequently, this technique remains the most functional in outdoor experience approach.
Regarding my own organization, the method of continuous experience of team building is applied. In this regard, attention is paid to secure a normal and functional day-to-day work and cooperation within team members. Often various meetings and discussions are conducted regarding the improvement of team performance, and various issues within the team are discussed, often resulting in immediate changes. The use of Kaizen approach stating that anything can be improved is crucial in the implementation of continuous improvement approach in our organization. It gives an opportunity to employees to think creatively about ordinary processes and suggest new ways of their optimization. On the other hand, the second approach to team building was not practiced in our organization. I think that its application would be only beneficial for our team. The main rationale for this statement is that continuous improvement approach makes employees think of team work only in terms of fulfilling their working responsibilities; it does not aim and thus does not achieve interpersonal support which can be take place during off-site activities. In this regard, the implementation of outdoor experience in the countryside and practicing of tug-of-war technique in an informal environment would stimulate teambuilding on the level continuous improvement cannot, meaning on interpersonal and informal one.
In terms of evaluating two techniques, I do not think that one is better than another. Both techniques are aimed at stimulating team building, but they address different aspects and levels of it. In this regard, the first approach is aimed at harmonization of team building in terms of existing formal regulations and modes of behavior according to on-site prescriptions. While this approach stimulates efficiency in team performance at work, it still does not show completely who each member of a team is and what he is capable of. In other words, often people follow prescriptions or keep dissatisfaction to themselves because they can be afraid of conflicts or further negative outcomes. In terms of team dynamics, suppression of frustration sooner or later will result in confrontation and disorder in team's performance. Thus, such situation requires an informal treatment or at least an informal environment where existing frustration can be released. In this regard, outdoor experience approach is the best practice to resolve existing hidden and suppressed problems within a team. The physical nature of assignments makes people act according to their natural predisposition, while the lack of formalities gives them an opportunity to act without wearing corporate masks and imposed formal pretense of normality. In other words, in outdoor experience people tend to be the way they actually are, which provides an opportunity for a more sincere discussion of team problems. Consequently, it can be argued that each approach has its benefits, but their highest functionality and efficiency can be achieved if they are combined, since they address different aspects of team performance and thus can complement each other. I think that separately the two approaches cannot achieve a systematic outcome of team building; therefore, they need to be combined.
In terms of my organization, I think I would definitely introduce the practice of outdoor experience. It would definitely stimulate team dynamics on a different level, making more informal and interconnected. Although I really enjoyed the teambuilding capacity of tug-of-war practice in team building, for our organization paintball outdoor competition would be more beneficial. In this regard, the main rationale is that paintball game would require more strategic way of thinking and division of roles and their performance. The relative military nature would be able to demonstrate the importance of teamwork for one success and actual survival. Thus, the very performance and consequent outcomes would be more symbolical in terms of the importance of teamwork and cooperation for organization's development and success.
Overall, from all mentioned above, it can be concluded that the two approaches to team building are different in their essence and address different levels of team building. However, they are not interchangeable or mutually excluding. The two approaches are the most functional and productive is they are combined since they complement each other and result in systematic team building outcomes.
References
Davies Sat [CSIWebinarChannel]. (2012, September 26). Creating a Continuous Improvement Culture: The What, the How and the Want To. [Video File]. Retrieved from https://www.youtube.com/watch?v=-DM3ar7AoHw
Kanda Arun [nptelhrd]. (2008, April 26). Team Building and Leadership in Projects.
[Video File]. Retrieved from https://www.youtube.com/watch?v=MnVbIFJbiUg
Stuck with your Coursework?
Get in touch with one of our experts for instant help!
Messenger
Live chat
Time is precious
don't waste it!
Get instant essay
writing help!
Plagiarism-free
guarantee
Privacy
guarantee
Secure
checkout
Money back
guarantee
Get a Free E-Book ($50 in value)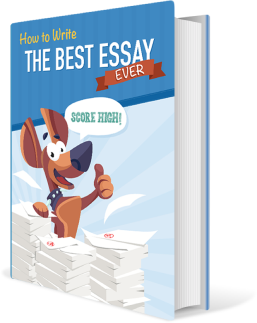 How To Write The Best Essay Ever!