The Immediate Qualifications, Essay Example
Pages: 3
Words: 927
Essay
This Essay was written by one of our professional writers.

You are free to use it as an inspiration or a source for your own work.
What qualifications would you set as the minimum required to be effective in that position. 
The immediate qualifications that come to mind when assessing the criteria necessary for a family therapist to be qualified at taking the position entail a set of certain academic, personal and experiential qualifications that would have to be almost mandatory. While there could be potential ways to get around some of these credentials, for example an apprenticeship might grant an individual certification or validation eligibility, they would still be required to pass necessary testing, and satisfy a board approval.  For the most part, I think it would be expected that the candidate for the position have a PhD. in their field as well as the necessary certifications required.
Experience it should be required that applicant have 4-5 years of experience as a trainee or apprentice, or working in a clinical setting that serves families in general. The applicant must have extensive experience in some aspect of work related to the field, but I don't think this requirement should be too strict. So long as the applicant is well versed in family therapy epistemology, and has the necessary certifications and degrees, a background in general psychiatrics, or a specialization in couples therapy, or children psychology could to the counselor's benefit.
One undeniably important aspect of the qualifications necessary for a family therapist or general counselor would be their personal life. The standard qualifications such as not having a criminal record, or not having a reported history of requiring therapy themselves, such as psychiatric treatment for mental disorders or any issues with drug or medication abuse. Sometimes this type of information can be difficult to uncover until years after the individual as already established a comfort zone within the authority and functions of the position. This is why even after approving family therapist, there should be some form of parameters put in place to identify whether or not the individual is still working within the guidelines, regulations and expectations required for the position.
One concern related to personal that might go unassessed is whether or not the applicant has a health family of their own. While it could be considered prejudice to hire someone based on such personal criteria, it would also be unethical to approve a family counselor who clearly has a dysfunctional family of their own. A man or woman with multiple divorces, should not be completely rejected from being a family therapist or general family counselor, but the issue should raise some red flags. Therefore, a line of questioning that goes a little deeper than just marital status should be applied.
What requirements would a trainee need to meet (personally, academically, and experientially) to prepare him/herself to work with families (clients)
A trainee might need to have some internship experience in minor mental therapy related fields, but most importantly they would need to have a clean record and the necessary education. It would also be ideal that a trainee can be impressive in an interview, in regards to how they interact with other people. This will help with them dealing with families and clients on a basic level, but obviously experience in similar settings would be ideal (ie teaching, customer service, sales). Trainees need to have an established therapy background with the required education, but I do not believe it's ideal for that education to be complete. As previously noted, the best case scenario is one where a trainee enters the program with all degrees and certifications intact, but entering a family therapy clinic as a trainee should still be something that can be integrated into one's post Bachelorette course of study.
What would an ideal training program for family therapists (or general counselors) look like?
The ideal training for a family therapist or general counselor would be one where they would be able to learn in a clinical setting, but that had its own alternative wing or instruction quarters. The idea here is that the family therapist or counselor in training would have an environment where they have 1 foot in the field while their other foot is free to engage in the critical thinking and testing necessary to acquire the core competencies. The ideal setting is the classroom, where the necessary text work can be completed but the family therapist, in training, could shadow a particular family therapy clinic and expose themselves to actual cases and scenarios.
The ideal training program would teach programs like admission treatment, which entails the act of establishing a therapeutic contract with patients. The students would learn how to clinically assess and diagnosis patients and the complex craft of dual diagnosis. Specifically with diagnosis and the skills required to make correct diagnoses of patient symptoms, this training method is ideal because it allows students establish the experience necessary to make decisions only can make who has worked in a clinical setting. The program needs to teach treatment planning and case management which in details directing courses of therapy and providing therapeutic activities for patients. The student should learn the ethical standards associated with the job and the legal issues they might encounter and how to deal with them. All of these aspects of the job they are training for can be provided through direct interaction with an expert those key departments or fields, for example ethics committee, or the legal department, or the human resource department. The idea is that by the time the student has exited the program and transitioned into becomes a full-fledged trainee, they will already a conscious awareness of the entire therapy clinics infrastructure, regulations, and operations.
Time is precious
don't waste it!
Get instant essay
writing help!
Plagiarism-free
guarantee
Privacy
guarantee
Secure
checkout
Money back
guarantee
Get a Free E-Book ($50 in value)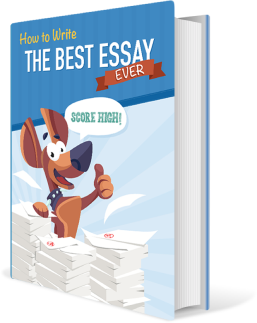 How To Write The Best Essay Ever!