Target Revamps Groceries for Millennials, Research Paper Example
This Research Paper was written by one of our professional writers.

You are free to use it as an inspiration or a source for your own work.
One of the growing trends seen in America over the past decade is the focus on health and wellness. More people have become health-conscious and aim to make better lifestyle choices and adopt healthier eating habits, and this is seems to be particularly true for the millennial generation of today. One only needs to pay close attention to the advertising and promotional campaigns of many product companies to see how they aim to attract today's health-conscious consumers. Because many millennial generation consumers are focusing on eating health consciously, many of them are vegans, vegetarians, on gluten-free diets, or just plain committed to eating healthy (Tanenhaus).
Statement of Purpose
The article, "Target Revamps Groceries for Millennials", focuses on how Target Corporation has included changing some of its product offerings in its grocery division to attract and better suit the health-conscious consumer, particularly the millennial generation consumers. This is a strategic business move for the company to capitalize on the spending power of the millennial generation and to compete in the market with other companies realizing the health trend in America (Ziobro).
Review of the Literature
The article examines how Target executives are putting effort into researching the competition as one way of understanding the types of products to offer in its grocery division that best suit the preferences of the millennial generation. The article states that to do this, Target's CEO tours competing stores to get ideas on how Target can alter its grocery division to better appeal to health-conscious Millennials. According to the article, one of the reasons why Target is changing some of its product offerings is to create a feel in its stores that is "less like "Wal-Mart Stores".
Additionally, the article reports that Target's grocery division accounts for a fifth of the corporation's annual sales of $73 billion (Ziobro). This means that being profitable in that area is significant to the corporation's success. Target's efforts toward the initiative of attracting more millennial shoppers for groceries includes hiring grocery business experts to consult on what products to offer that would be more appealing to health-conscious shoppers.
The millennial generation is estimated to be significantly larger than the baby boomer or generation X generations, with at least 80 million people (Tanenhaus), and a study conducted by The Hartman Group found that 12% of Millennials are vegetarians, compared to only 4% of Generation X'ers and 1% of Baby Boomers (Truman). This equates to 9.6 million people who will look for the vegetarian grocery offerings, and this is just one category, not to mention vegans and other healthy eaters, which equates to many million more people. The article states that Target has focused on seven categories in its grocery division to address the market for Millennials. These categories are targeted at organic, natural, gluten-free, and other healthy snacks and food products, such as granola, yogurt, coffee, tea, and fresh meat. In addition, the article states that this means that it will lessen shelf space for processed packaged foods, which are unhealthier choices that are frowned upon by Millennials. The article states that this is a top priority for Target, as the Millennials are a growing share of Target's customer base with spending power that significantly rivals the Baby Boomers' spending power (Ziobro).
Why Target is Revamping its Grocery Aisles
It appears from reading the article that Target is revamping products in its grocery aisles because corporate executives are looking to attempt to gain a competitive advantage or at least to keep up with what the competition is doing, in terms of getting a share of the revenues from grocery item dollars that are spent by the millennial generation. It is apparent that the spending power of the Millennials is enough to make big corporations, such as Target, pay attention to what they are offering, especially in the way of food and drinks.
Also, the article states that Target tried another strategy in its grocery division in an attempt to get more people into the stores through offering more grocery items, so that they would then possibly see more expensive items they wanted to purchase in other areas of the store. This strategy did not work over the long-term (Ziobro), so I believe that Target is not only bringing in more grocery items but is specifically targeting healthy grocery items to attract more sustainable customers, such as the Millennials, as they are more "faithful" (Tanenhaus) to the task of creating and maintaining a healthy lifestyle. This means that instead of fly-by-night customers who only take advantage of quick sales or changes that they see as novelties, Millennials are in it for the long haul, when it comes to taking care of their health and are more likely to be faithful, repeat customers if Target's offerings are something that suits their interests.
Works Cited
Tanenhaus, S. The Millennials Are Generation Nice. 15 August 2014. Web. 13 March 2015. <http://www.nytimes.com/2014/08/17/fashion/the-millennials-are-generation-nice.html>.
Truman, E. 16 Ways Millennials are #Winning the Food Game. 21 December 2012. Web. 14 March 2015. <http://nutritionlately.com/2012/12/21/16-ways-millennials-are-winning-the-food-game-part-3-of-4/>.
Ziobro, P. Target Revamps Groceries for Millennials. 2 March 2015. Web. 13 March 2015. <http://www.wsj.com/articles/target-to-focus-on-seven-food-categories-in-grocery-revamp-1425327752>.
Stuck with your Research Paper?
Get in touch with one of our experts for instant help!
Messenger
Live chat
Time is precious
don't waste it!
Get instant essay
writing help!
Plagiarism-free
guarantee
Privacy
guarantee
Secure
checkout
Money back
guarantee
Get a Free E-Book ($50 in value)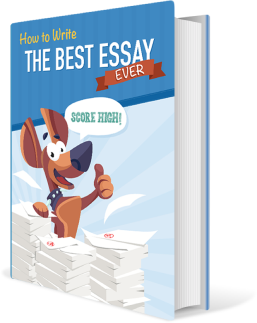 How To Write The Best Essay Ever!