Techniques on Interviewing, Essay Example
Pages: 2
Words: 604
Essay
This Essay was written by one of our professional writers.

You are free to use it as an inspiration or a source for your own work.
Today in our lesson on interviewing and interrogation, we are going to look at two sets of techniques; namely, structural and inferential interviewing and forensic hypnosis and cognitive interviewing techniques. We will begin by explaining what these techniques are, after which we will compare and contrast them and, then, look at how and why we would use them in an investigation. We should now be in a position to look at the advantages and disadvantages of these techniques.
In the structural technique, specific probing type open-ended questions are used because they yield more information per se than closed-ended questions; but they also give the interviewer the opportunity to watch the interviewee's body language and facial expressions and to listen to the phraseology, the pitch, tone and any hesitancy during the response. This requires that the interviewer be a skilled and active listener and also exhibit the proper non-verbal behaviour that would help to build a good rapport and to encourage the interviewee to keep talking. The interviewee should also be verbally encouraged to talk and not be interrupted. The structural interview is designed to yield the most recall and since no leading questions are used by the interviewer, the results are relatively free of contamination. The importance of proper note-taking cannot be over-estimated. The interviewee should recount everything a second time as the interviewee may recall some things that were missed the first time (Gosselin 2007).
Inferential interviewing, used in conjunction with structural interviewing, consists mainly of four principles to find dishonesty in the interviewee's statements, which are coherency, response rate, type-token ratio, and verbal hedging. With respect to response rate, it has been found that "deception is associated with a shorter response length, a slower rate of speech, and more speech errors" (ibid.), whereas type-token ratio results from "unique words divided by total words in a statement" (ibid.).
"The cognitive interview was developed after investigators were challenged in court for using forensic hypnosis due to issues pertaining to suggestibility. Forensic hypnosis does not pass the 'Frye Test,' as established by case law" (Francois, P. & Garcia, E.). The cognitive interview consists of several steps; namely, "Ensure complete privacy throughout the interview…Reconstruct all aspects of the scene mentally…help them visualize who, what, where, when, why and how…Conduct a free-format interview…reverse chronological order…change perspective…witness in shoes of someone else" (ibid.).
Although, the structural (and inferential) and cognitive interviews have some similarities, the cognitive is preferred because it is much more comprehensive than the former, even though it is also more time consuming. Consequently, if time did not permit the use of this technique, I would go with the structural and inferential combination. With the help of the inferential technique, the structural interview can—as can the cognitive—gauge interviewee honesty quite well. This student, basically, sees the structural and inferential theory as one, consisting of two parts, and would feel quite comfortable in executing them and with the results obtained from such an interview. I would only use the hypnosis technique as a last resort not only because of its suggestibility and failure to pass the "Frye Test." but because one cannot look for cues for lying as in the others and rapport cannot be established to the extent that it can with the others. This student would, however, use it if an interviewee had absolutely no memory recall or was quite incoherent. There have been some good results with it as well.
References
Francois, P. & Garcia, E. Third Degree Communications, Inc. Retrieved on May 13, 2012, from http://www.tdcorg.com/article/?a=10.
Gosselin, D. (2007). Smart Talk. Contemporary interviewing and interrogation. Pearson Education, Inc. Upper Saddle River, NJ. 07458. Retrieved on May 13, 2012, from www.uncp.edu/homme/marson/Powerpoints/283D/Gosselin04,ppt.
Time is precious
don't waste it!
Get instant essay
writing help!
Plagiarism-free
guarantee
Privacy
guarantee
Secure
checkout
Money back
guarantee
Get a Free E-Book ($50 in value)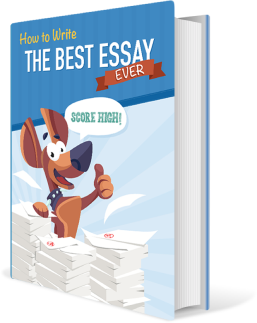 How To Write The Best Essay Ever!