Technologized Bodies in the City? Essay Example
Pages: 5
Words: 1317
Essay
This Essay was written by one of our professional writers.

You are free to use it as an inspiration or a source for your own work.
The below essay is a reflection on recent observations about ICT use in London's street. The class will use commuting time in the busy metropolis to observe how individuals interact with each other, their mobile phones, and tablets while on the move. One of the most fascinating things  during the study is that people can tailor their smart phones to their needs, and therefore, mobile ICT becomes responsive to the individual.
Mobile phones today are used for more than interaction. The forms of interaction that are completed using a mobile phone can be to provide security, coordination or to help with social interaction[1]. One of the uses the authors mention is mirco-coordination. When people get a phone call about a canceled meeting, or read on Facebook that there is a delay on the train line they travel on, they respond to the information. However, it is important to note that these messages are filtered by the individual. In the busy city of London, the one can see many people check train times, routes, and even walking plans on Google Maps. While twenty years ago people would have stopped and asked somebody for directions, teenagers and young Millennials who grew up with mobile phones and computers no longer need this type of interaction. Mobile phones became social robots, programmed to serve the individual needs of the owner. In the busy sites of Oxford Street and Piccadilly Circus, people often check the time, their timetables, tube delays, and catch up with friends. The fact that London's tube line has internet access makes communication through social media, and isolation easier for individuals.
Does mobile phone make people feel safer on the street?
Mobile ICT-s can become tools for social interactions, as well. The use of social media is expected to be a part of commuters' lives. Checking on accounts, taking and sharing photos, updating status, and messaging friends through applications, such as Whats-app and instant messenger, instead of calling people has become the standard. While real social interactions while traveling seem to disappear, individuals can "take their friends with them" and keep on talking to them wherever they want. As all devices can be customized, owners can give ICT-s the chance to "get to know" them[2]. The choice of which application a person installs determines the social interaction method they use.
How often does an average student check his social media account through a mobile ICT? Ask your classmates.
One of the most relevant uses of mobile ICT-s is to provide individuals with emotional impulses and satisfaction. While emotion theory (emotions depending on the context) has not been tested "on the move" yet[3], it is important to note that many people go through stress and frustration in the crowd, and using social media, games, or even creative apps would help them reduce their frustration while commuting. Further, it is important to examine the emotional attachments and input that is between the mobile ICT and the individual. There is a close relationship between human emotions and ICTs[4]. Anxiety on the move is the most likely emotion to be shown when visiting the busy sites of London. People rushing to appointments, being frustrated by schedule changes, and relieve their frustrations through games and chatting with others. However, it is also important to note that many individuals would feel separated and isolated when traveling with a mobile ICT, unaware of what is going on around them. Those listening to music, or using the mobile phone with the headphones on might miss an important travel announcement, and become more frustrated. Future technologies of affective wearables could simply provide users with alerts, sense their location, stress level, and even play relaxing music or encourage owners to exercise in order to relieve stress[5].
Does playing on the phone relieve stress and make time go faster?
It is also likely that the field trip would result in observing using ICT-s as fashion items. With different cases available for all devices; decorative and motivational, one's phone can become a message board for others. The expressive use of mobile phones is a current issue, as well as the "presentation of the self"[6]. Having the latest mobile phone, and getting it customized to one's taste is a method of expressing one's self, just like fashion. Some users would be proudly displaying their phones, expressing their content with belonging to a group of people who own the same model or make. Others would use cases with unique features, personalized design, to stand out from the crowd. Overall, mobile ICT-s can become fashion items based on how they are used, as well. Different applications become fashionable among a group, such as a chat application, or a game. Some individuals would look down on others who use a different brand, or do not have the same application.
Do you relate to people who have the same mobile phone? If yes, why?
Design and domestication is also important for young and old users. While the primary reason for getting a mobile phone for most people is to provide extra security[7], it is also important to note that the design of the phone, the customization of features and appearance is important for many. While older people prefer simple devices that allow them to call others and see the numbers, the younger generation prefers a large screen that can display large images, even entire websites. The more stylish one's mobile phone is the more sophisticated they appear. Likewise, the more customized the features and appearance are the better the device will reflect the personality of the individual. During the visit to London, it is likely that many people will have phone cases with custom cases, displaying their favorite cartoon character, a "KEEP CALM" message, or an abstract image.
What is the main motivation for someone for personalizing their phone's appearance?
Using the Internet is likely to be common among commuters in the busy city center. It is important to consider that using social media on the street and on public transport than being on the phone. We might be seeing people taking images of themselves, interesting sights on their mobiles and sharing them on social media. Many will use the internet enabled device to seek information, such as planned roadworks, timetables, or checking Google for an answer to a question they have. One of the impacts of being able to ask search engines for reliable answers is that interaction between commuters is reduced, and we could be expecting to see this trend during the field trip.
Do you use internet on the go? If yes, for what?
Overall, it is expected that using highly customized smart phones will be a common sight in the busy sites of London. People could take "selfies", have a chat on one of the mobile apps, search the internet, and display their device. Many would, however, use the mobile ICT to isolate themselves from the rest of the people around them, or to relax. Listening to music, watching a video online on a mobile phone or tablet will also be visible.
Final Question to the Class
Commuters today are interacting with their mobile ICT-s on emotional and cognitive level. Do you think that people using the internet and social media apps on the move miss out on real face-to-face personal interaction? Are people aliens to each other because of the presence of ICT-s, or does it bring individuals closer?
Bibliography
Ling, R. and Yttri, B. Hyper-coordination via mobile phones in Norway. 2002.
Picard, A. Affective Computing. 2009.
Vincent, J, and Fortunati, L. Electronic emotion: The mediation of emotion via information and communication technologies. 2009.
[1] Ling, R. and Yttri, B. Hyper-coordination via mobile phones in Norway. 2002.
[2] Picard, A. Affective Computing. 2009. p. 239.
[3] Ibid, p. 241
[4] Vincent, J, and Fortunati, L. Electronic emotion: The mediation of emotion via information and communication technologies. 2009.
[5] Ibid, p. 245.
[6] Ling, R. and Yttri, B. Hyper-coordination via mobile phones in Norway. 2002. p. 162.
[7] Vincent, J, and Fortunati, L. Electronic emotion: The mediation of emotion via information and communication technologies. 2009.
Time is precious
don't waste it!
Get instant essay
writing help!
Plagiarism-free
guarantee
Privacy
guarantee
Secure
checkout
Money back
guarantee
Get a Free E-Book ($50 in value)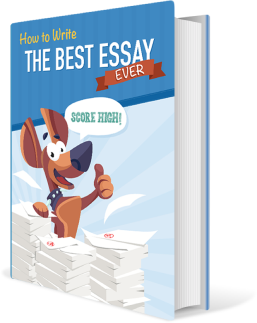 How To Write The Best Essay Ever!