Technology in Security Field, Essay Example
Pages: 5
Words: 1398
Essay
This Essay was written by one of our professional writers.

You are free to use it as an inspiration or a source for your own work.
Technology in the security field has evolved over the ages, but there were different methods used to protect the things that people were trying to keep private or hidden from enemy eyes or from those who would use that information to cause damage to either the nation or to anyone person; identity theft is an example of this. There are high level security measures that are taken to ensure that people's information is safe from prying eyes and their information is completely safe, this is innovation at its best compared to how security operational techniques were back 30 years ago when people were forced hide their most secure information before computers were able to store them easily and effective. According to Chapman (1998), "information technology is a necessity in this day and age because technology is needed for the safety and protection of things sacred" (Chapman, 1998).
Back in the old days, most people even tried putting combination locks and using Fibonacci sequences boxes to store their most precious documents because there were too many people that could access it easily with it being just locked up in file cabinets. After computers were invented and the hard drive component was created, people found that they could store their important documents on the hard drive of their computers under password protection; that was the key to the preservation of important things that people needed to keep up with not to mention knew that they could access it anytime they desired.
Computers also made it possible for the data storage of that important information to be stored on flash drives and online storage places such as the cloud or box or drop box. The more modern technological advances have made it possible for people to sleep easier at night knowing that their information is complete safe and sound not to mention that they know that their information is safe where no one except them can access it.
The overall positive effects of new technologies on the safety and security field is that the data that is stored on the computers and microcomputer are hardwired into the hard drive for protection from different people, another positive impact of the new technologies is the invention of encryptions and different kinds of encryption keys that are used to unlock different kinds of doors to information that can easily be used to completely change the world as people know it. An example of this is a person who invents a way for people to re-use their alternative and primary light source, this kind of information could bring more money back into the economy because if people are spending less on their bills then they are saving more money. According to Freedman (2011), "the safety and security field has a lot of work to do in order to safety and security and that includes those who have private information that they don't want other people to see" (Freedman, 2011).
The positive effects of the new technologies is that people can worry less about where their data is being stored or where their documents are and the invention of mainframes have brought even more security and safety to preservation of important documents. Mainframes and the encryptions on them usually takes someone who knows the program or the security codes to completely store important information for later use, people used to store their information in notebooks and on sheets of paper where they had to work toward trying to get it where it was going in order for it to serve the purpose that it was supposed to.
However, with all of the supercomputers and the invention of more encryption codes, there are more people who count on their information to be safe and sound. Also, the final positive effect of the new technologies is that hackers and identity thieves have to work 4x as hard to hack the different firewalls that are guarding sensitive pieces of information that can be used against people for different reasons.
The negative effects of new technologies on the safety and security field is that someone who knows certain programs inside and out can't always prevent a disaster if one happened; the countermeasures are usually the last thing that people are thinking about when it comes to a situation where the worst case scenario happens and no one is safe from the incident. An example of this is someone who just invented a program where people can store everything on their computers; one terabyte of memory for storage. The downside to storing within the terabyte is that those who work closely with the inventor could easily sabotage people's information by getting into the system and turning everyone's information against them such as using their bank information etc.
Another negative effect on the new technologies is that it can be upset by things such as natural disasters that usually happen to people such as a power outage in a major thunderstorm and people never quite see that the new technologies hardware still need to be fixed to perfection which means that there's a lot of room for marginal error. It is completely possible for someone to encounter a hardware problem that could completely destroy all of the things that are stored on a piece of the new technology.
Some new technology that I would recommend is using an encryption key is something that someone knows, an example of this is have an 8 word encryption code that consists of a birthdate or even something that the person loved like a pet or the name of the pet. The reason to have this in place is that it is not so easily hacked especially if the person trying to hack it can't figure out how to get the encryption code needed to hack the computer information.
Oddly enough, it can be argued that really complicated encryption codes are the easiest to break because that's what the hackers expect and most times, they usually do get into the computer due to the lack of protection or the encryption was too easy to break.
Another reason why this is justified is because the protection aspect on a lot of computers and supercomputers even mainframes are changing to the point where the upgraded protection is not all that secure, it can even be said that from the moment it is hacked then the hacker has access to everyone's information even their names and identities. Plus, even though there are people who are working on protection algorithms for the computers that the information is stored on, it is getting increasingly difficult to protect the information technology from those who know exactly what the people who are creating it knows not to mention how to effectively counterattack with a virus that could infect and capture that information.
Improving the communication in the security workplace is as effective as collaborating about the new technologies, one of the ways that people could improve their communication in the security workplace is to meet with a small group of people about different projects as well as improvements to the current ones. Keeping the group small would ensure that people will always be in the loop about what's going on, large groups would only complicate matters because it would be too many people trying to remember one or two memos.
Another thing that people can do is to use their knowledge of social media on their devices to communicate with their coworkers, this is handy because there are more than a few people who are familiar with social media and the privacy issues that they know are in place to protect them.
In conclusion, there are positive and negative effects in the security and safety field, there are people who are working around the clock to ensure that the information in their care is completely safeguarded; people should be able to sleep soundly at night knowing that their information is safe from enemy eyes or even those who would use the information for identity theft purposes as well as other malicious attacks.
References
Chapman, G. (1998, July 1). National Security and the Internet. Retrieved November 22, 2015, from http://www.utexas.edu/lbj/21cp/isoc.htm
Freedman, D. (2011, September 11). What Has Technology Fixed Since 9/11? Retrieved November 22, 2015, from http://www.technologyreview.com/article/425380/what-has-technology-fixed-since-911/
Time is precious
don't waste it!
Get instant essay
writing help!
Plagiarism-free
guarantee
Privacy
guarantee
Secure
checkout
Money back
guarantee
Get a Free E-Book ($50 in value)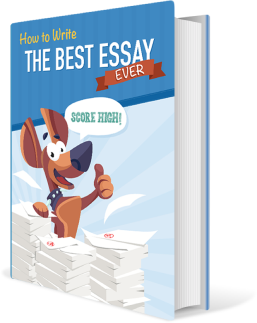 How To Write The Best Essay Ever!