Technology's Impact on Patient Care, Essay Example
Pages: 5
Words: 1434
Essay
This Essay was written by one of our professional writers.

You are free to use it as an inspiration or a source for your own work.
Introduction
Over the past several years, industries have lowered costs while still providing quality services through investments in information technology. Nonetheless, the healthcare profession has been one of the last industries that has reluctantly followed. So many healthcare providers lack computer systems that could easily track patient information and coordinate to all providers that a patient may encounter. Recently, the federal government has prompted healthcare providers to invest in information technology to help providers share information, as well as monitor compliance with treatment guidelines. According a study conducted by the Health Information Technology in 2009, 1.5 million Americans are injured each year due to drug errors in hospitals, nursing homes, and outpatient facilities. They further expressed that 80 percent of the medical errors were caused by miscommunication or misinformation of patients' medical record, limited access to patient records, or other related medical history. Technology can help in adequate patient care by averting medical errors, improving communication, improving workplace partnerships, fostering meaningful work, and enhancing collaboration with other healthcare providers.
Eliminate Errors
Errors in medical records could be averted if technology was properly used by healthcare physicians. Primary care physicians have reported that nearly one in seven patients have information missing or incorrect in their medical records. Yet, physicians that had access and use of electronic medical records reported that information and accuracy was more accurate. One medical center in Georgia even reported that technology system had lowered their error rate by 66 percent. For example, patients with diabetes in there center received the recommended care and medication over 51 percent of the time; whereas, before the use of technology their accuracy rate was a mere 7 percent. ( Moore, 2001).
Improve Communication
Proper communication is imperative in the healthcare field. Accurate communication between doctors, nurses, and patients will produce better outcomes for the patients and their families. Many technology systems give users access to online patient portals. Patients are able to view test results in a speedier manner. Patients may also view their medical records. A patient is more likely to find an error in their own report than a doctor is. A study completed by the Kaiser Permanente examined the effect of patient-doctor email. Of the 35,400 patients that were studied due to diabetes or hypertension, it was found that this mode of communication led to significantly improved patient conditions over a two-month period. Essentially, the more email communication the patient had with his/her doctor, the more improvement the patient's condition showed. ( Johnson, 1999).
Meaningful Work
Often healthcare workers become overwhelmed by daunting patient loads, charting information, and passing information along to the next person. Many doctors and nurses become frustrated and unhappy in their workplace environment. This frustration and unhappiness often leads to poor patient care and nursing shortages. Time can be saved if nurses and doctors used technology to aid them in admitting new patients, ordering medication, charting information, reporting incidents, and communicating with patients and family members when needed. McConnell adds, "Common nursing functions previously accomplished in face-to –face interactions are beginning to be done using computer communications" (McConnell, 2009). There is clearly a need for effective use of technology in many areas of the healthcare field. Having 6-10 patients at one time is quite the norm on many surgical or medical floors of a hospital. Many nurses are still challenged to check off their to-do list with a pen. It is imperative that manual processes be replaced by technological solutions. Some patients even opt to not go in and see a doctor for minor ailments. They have started using online nurses and doctors. They can communicate with the healthcare worker via email or Skype. During this conversation they will advise the healthcare worker of their complaints and a diagnosis will be made via internet. If medication is prescribed it will be done so via internet as well. The patients can then go and pick up his/her prescription from the pharmacist without having seen a doctor physically.
Collaboration
Working together and collaboration is a must when dealing with patients and their health. Injuries and deaths occur too often due to lack of communication. Nurses and doctors are often very busy and could easily forget to chart information in a patient's records. A simple mistake could cause a patient to loose his/her life or be severely injured. There are many complex computer programs that can assist healthcare officials with remembering and completing these tasks. Moore adds,
"It is more advantageous to share information and communicate via hand-held device that is easily transported, or by a more permanent, fixed solution at the bedside or at the point of care- According to the Pew Internet and American Life Project study, 61 percent of health seekers or 45 million Americans, say that on-line information has improved the way they take care of their health." (Moore, 2011).
Nurses and doctors can use technology to adequately communicate with each other. For example, if the nurse needs to relay some information to the doctor he/she could easily send him/her a text or email. The doctor then has immediate access to the information. He/she does not have to wait to read t he patients chart or wait for the nurse to tell him information by mouth. Due to the busy nature of the healthcare field, the last thing a healthcare worker wants to do on his/her day off or after work is to attend a meeting. Consequently, virtual meetings have been positively welcomed by members of the healthcare field. Barnard says, "They enhance the health care delivery process by offering the worker a variety of information resources that may not otherwise have access to away from the facility."
Work place environment
The use of electronic systems is creating new and improved work environments for healthcare workers and patients. Some of these technological advances have helped patients tremendously. For example, computer terminals have been placed in rooms that have clients with Alzheimer's. These programs can monitors clients and then notify staff if assistance is needed for the patient. Previously, these patients might have needed an around the clock nurse to monitor them. According to Barnard,
"Over the past 50 years nurses have increasingly used technology to support the care they provide. Widespread use of technology by nurses began following the development of monitors, ventilators, and other machines for use in intensive care units by critical care nurses. The use of technology in healthcare has progressed to the point where machines, such as ventilators are frequently used by home care nurses in people's homes. It has been proposed that modern nursing is deeply connected to technology development" (Barnard, 2009).
Nurses have to work in all types of environments. Nonetheless, the nurse patient relationship is what sets the mood. According to Barnard, nurses values greatly affect their relationship with the patient. He believes that a nurse should value: individualized care, foster self-care, be vigilant, have a caring personality, support patient autonomy, and provide collaborative care (Barnard, 2009). When all nursing staff possesses these qualities, the work place environment will be conducive for great patient care.
Conclusions
Clearly, technologies can enhance the success of the healthcare field. Use of technology will also enhance safety and efficiency of the nursing staff. When properly utilized, technology can improve work place environment, extend collaboration, improve communication, and eliminate errors. Healthcare workers often feel they are completing meaningless tasks that are taking time away from their patients. Charting information or staying on cite for a meeting after working a sixteen hour day seems utterly ridiculous to professionals who have been using technology to improve the services they render. Although some patients and healthcare providers have been reluctant to use technology, more often than not when they do use it they feel it helps greatly. Nonetheless, McConnell adds, "Although nurses thought that the use of computers improved the quality of patient care, they also believed that their use dehumanized care" (McConnell, 2009). Consequently, one can deduce that technology will not eliminate all of the problems in the healthcare field, but the pros greatly out-number the cons. Just the fact that technology can help to save lives by eliminating human errors is enough for most healthcare officials to implement its use in their facilities.
References
Barnard, A. (2009). Nursing and the primacy of technological progress. International Journal of Nursing Studies, 36, 435-442.
Johnson, J.E. (1999). Self-regulation theory and coping with physical illness. Research in Nursing and Health, 22, 435-448.
McConnell, E. A. (2009). The coalescence of technology and humanism in nursing practice: It doesn't just happen and it doesn't come easily. Holistic Nursing Practice, 12, 23-30.
Moore, S. M. (2001) Expanding information for clients: Using continuous improvement techniques to achieve health behavior change. Quality Management in Health Care.
Time is precious
don't waste it!
Get instant essay
writing help!
Plagiarism-free
guarantee
Privacy
guarantee
Secure
checkout
Money back
guarantee
Get a Free E-Book ($50 in value)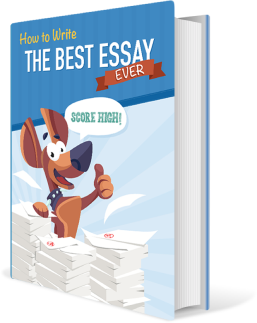 How To Write The Best Essay Ever!